President campaigned on promises of closing companies who refused labour changes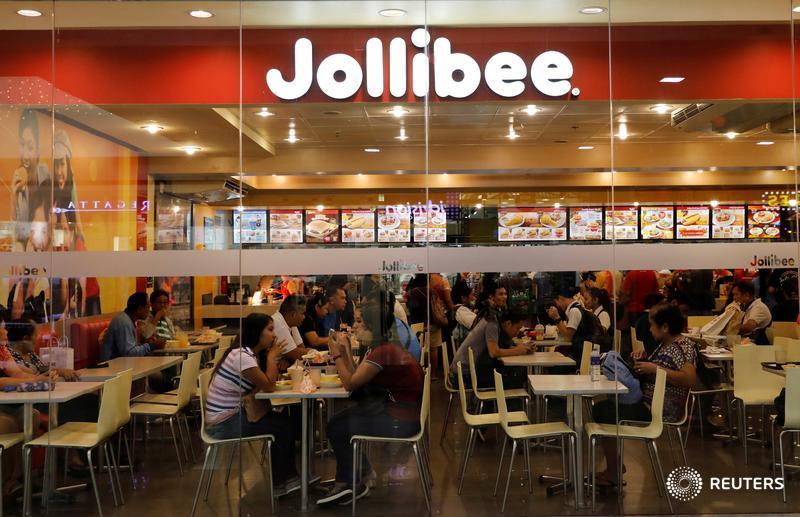 MANILA (Reuters) — The Philippine government on Wednesday ordered Jollibee Foods to regularize more than 6,000 workers by making them permanent, sending shares of the country's largest fast-food group down nearly four per cent.
Ending the employ-on-contract practice was one of the many campaign promises of Philippine President Rodrigo Duterte, who shortly after assuming power in 2016 warned that any company that would not end short-term labour risked closure.
Jollibee was also directed to refund "illegally collected payments" worth 15.4 million pisos (C$380,000) to 426 workers, the Department of Labor and Employment said in a statement.
Jollibee had a total headcount of 12,000 as of 2016, including permanent and contract staff.
It has a market value of C$7.93 billion and operates the largest food service network in the Philippines with 2,875 restaurant outlets, including its eponymous chain of fast food stores with the ubiquitous smiling bee logo and Burger King.
Jollibee shares closed down almost four per cent, the top loser among the 30 companies that comprise the Philippines' broader index, which ended 0.63 per cent lower on Wednesday.
The labour agency said it was also set to inspect Philippine stores of McDonald's and Yum! Brands' KFC to ensure they were not violating employment laws.
Jollibee and KFC Philippines did not immediately respond to requests for comment.
McDonald's Philippines does not practice contractualisation and has not used the services of manpower agencies since it started operations in 1981, Adi Timbol-Hernandez, the company's senior communications manager, said in a statement.
The Philippines allows employers to hire workers to meet demand at peak times. These contracts typically span five months to avoid a six-month rule that would require employers to make an employee permanent.
The practice is popularly called "endo," an abbreviation of "end of contract."
In 2011, the labour agency allowed companies to engage contractors to supply workers for short-term jobs, helping spread the practice of "endo" to job-intensive sectors such as retailing and manufacturing.
Two-thirds of the country's 39-40 million workforce are on short-term contracts, according to a 2016 government estimate.
Duterte had said he wanted to eradicate "endo" by 2017, but it proved a challenge as it required changing the law.