Oil workers in Thailand save 'castaway' pup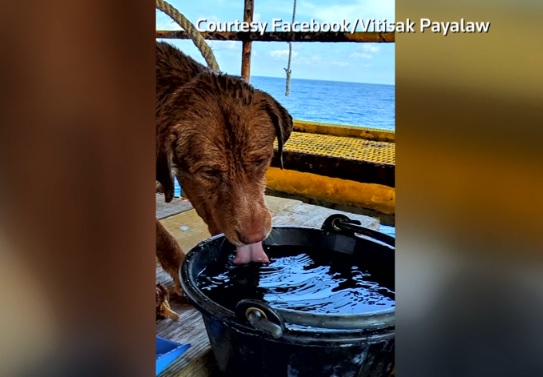 HAT YAI, THAILAND — Located 220 kilometres from mainland, workers on an oil rig don't often see many unexpected visitors.
But recently they spotted a distressed "castaway" — a dog floating helplessly in the ocean.
Photos taken by the oil rig workers show the hungry, dehydrated pup being hauled up to the rig by a rope and given food and water by the workers, according to Reuters.
The pooch was later named Boonrod — a Thai word that translates to "the saved one" — and then transported to a boat that brought him to the port of Hat Yai.
He was greeted at the dock by people showering him with pats and a garland.