Private member's bill pushes mandatory policy, punitive fines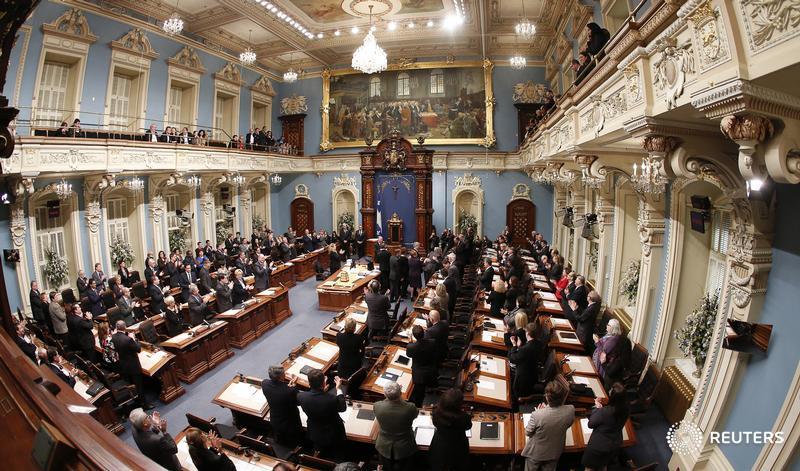 Discussion around the rights of workers to disconnect from their responsibilities after-hours has found a foothold in Canada.
Bill 1097, the Right-to-Disconnect Act, was introduced in March by Québec Solidaire member Gabriel Nadeau-Dubois, amidst talk of reforms of the province's labour laws.
If passed, the private member's bill would require Quebec employers to adopt an after-hours disconnection policy ensuring employee rest periods are respected, or face punitive fines.
Admitting it is "very rare" for a private member's bill to gain support in the national assembly, Nadeau-Dubois said he hopes the "right to disconnect" discussion will impact broader labour standards revisions.
The issue of work-related communications needs to be addressed immediately, not 15 years from now, he said.
"Our labour laws were written in an era where iPhones, emails and text messages did not exist," said Nadeau-Dubois. "For the generation of my parents, when you were leaving the office, you were actually leaving work and your work was stopped. That's not true anymore and everyone knows it."
The right to disconnect is both a public health and workers' rights issue, he said.
"It's a political issue and governments have a role to put in place basic work labour laws, basic worker protection," said Nadeau-Dubois. "Studies have found that this permanent link with work is a huge factor of stress and anxiety and, at the end of the day, that's an issue for productivity as well."
Is legislation appropriate response?
But adoption of hardline policy on this matter is not "conducive to the modern realities of doing business," said Jeremy Little, a labour lawyer at Montreal's OLS-Avocats, adding there's a give-and-take to the relationship.
"People sometimes have to answer emails after work hours, on the one hand, and people will go and look at Facebook during work hours on the other hand."
"Good faith" is an underlying tenant of the employee-employer relationship, and within that, work communications should strike a fair balance, he said.
While the right to disconnect is currently a hot-button topic globally, legislation may not be the appropriate response, said Little.
"This bill has not happened in a vacuum," he said. "There is a societal issue here. Most people… feel as if they are — I won't say chained to the office — but they do feel as if the work hour does not end simply because hours have expired."
"People can be accessed at any time and it's both a blessing in many respects, and also some people feel like it's a curse," he said. "(Bill 1097) has certainly touched on an important issue, but… there are some distinctions that would have to be made."
Passing a large, sweeping law is not going to fix the problem, said Little.
"It's just going to create more problems, more confusion, more headaches and more disputes."
In lieu of legislation or a workplace policy, employers would be wise to assess and evaluate situations individually, on a case-by-case basis, because the issue is complicated, he said.
"Trying to come up with absolutes doesn't adapt itself very well for the dynamic and individualized situations of employment."
Wouldn't block all communications
But the proposed bill wouldn't block all communications outside of working hours, said Nadeau-Dubois, noting such legislation is simply "too restrictive" for employers.
"What my bill is actually saying is that employers must establish an after-hours disconnection policy, and that policy should apply to all of their employees," he said. "But then employers have the freedom to consult their employees and to put in place a policy that is convenient for their type of business or schedule."
"We cannot do one disconnection policy for all Quebec," said Nadeau-Dubois. "We have to say there is a responsibility of the employers to consult their employees to write such policy. But that policy has to be done in each workplace to make sure that it's up to date to their reality."
Last year, France enacted right-to-disconnect legislation, forcing employers with more than 50 staff to negotiate email guidelines with employees.
And Quebec would become the first Canadian province to follow suit if Bill 1097 is supported.
The move would benefit employees and the economy alike, said Nadeau-Dubois.
"It makes people a lot more joyful when they come back to work after having a real vacation — not a vacation in which you went through five texts and 10 emails a day, but a real vacation. When you come back, you're actually motivated, rested and, at the end of the day, more productive."