Ultimate Software, Whirlpool and Stryker also among 150 winners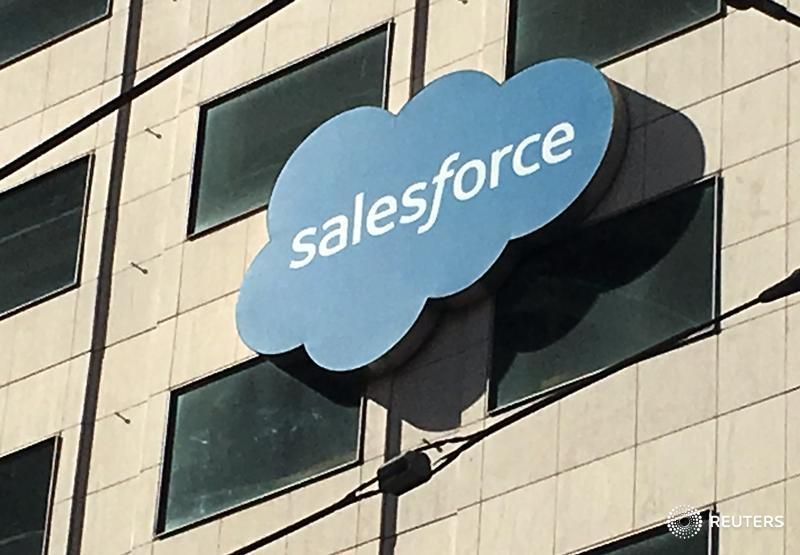 More than 1,200 business professionals from across Canada — including more than 100 CEOs — gathered in Toronto on April 25 as the top employers in the country were unveiled by Great Place to Work.
Salesforce Canada took the top award of the night, being named the number one employer in the country with more than 1,000 employees.
"Each year, Great Place to Work undertakes a rigorous study of workplaces across the country to determine the best of the best," said Richard Eyram, country manager for Canada at Salesforce. "From trust to innovation to equality, Salesforce has earned a spot on the list by cultivating a culture that allows our employees to bring their whole selves to work and do the best work of their careers every day. We are humbled to be among the many impressive companies on the list."
The Best Workplaces in Canada 2018 awards were handed out in three categories, based on company size — 1,000 plus; 100 to 999; and less than 100 employees.
Elana Rosenfeld, CEO of Kicking Horse Coffee — which was named best employer in the mid-size category — said the company is "incredibly happy and proud."
"As a team, we wake up and kick ass. That's how we make great coffee," she said. "This recognition is really all about the work behind the work; the things unseen, and the dreams of doing it best, the spirit of our team," she said in a posting on e-Know.ca.
Thomson Reuters, the publishers of Canadian HR Reporter, made the list again in 2018 — coming in at 32 on the list of large employers.
"In my experience, a great place to work comes down to two basic components — the people you work with and doing work that matters," said Thomson Reuters chief people officer Mary Alice Vuicic. "We have smart people who care deeply about our customers and making a difference to our communities. We live our values every day in the spirit in which we work with each other to deliver superior results in a trusted manner."
Here are the winners:
Large employers (1,000+ employees):
The Capital Markets Company (CAPCO)
Mercedes-Benz Financial Services Canada
Edelman Public Relations Worldwide Canada
Hill+Knowlton Strategies Canada
Medium (100-999 employees):
Credit Counselling Society
Key Assets Newfoundland and Labrador
Royal LePage Performance Realty
Lakeside Process Controls
Saskatchewan Research Council
Toyotoshi Group Canada - Quebec Operations
First National Financial LP
Boston Pizza International
Industry Training Authority
Small (Less than 100 employees):
SaskCentral (Credit Union Central of Saskatchewan)
Sklar Wilton & Associates
Simply Green Home Services
Eagle Professional Resources
Adoxio Business Solutions
Clintar Commercial Outdoor Services
Kincardine Family Health Team
DAS Canada


Motts Canada Dry