Non-disclosure agreements barring discussion of past claims under fire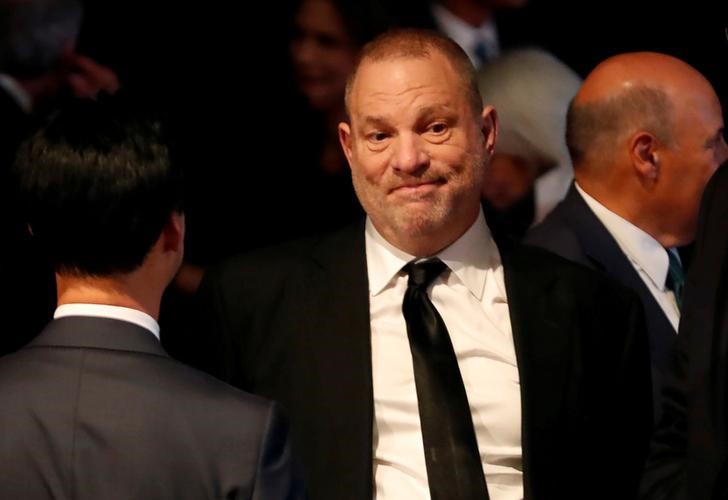 (Reuters) — The wave of sexual misconduct allegations made against dozens of powerful men in recent weeks is causing lawyers to rethink how they handle such cases, including the longstanding use of confidentiality agreements.
As more women, and sometimes men, speak out, settlement deals with non-disclosure agreements (NDAs) that bar victims from discussing past claims of harassment or abuse have come under fire, with many lawmakers and advocacy groups now arguing they should be abolished.
Lawyers who represent plaintiffs and defendants in harassment cases said they had previously assumed NDAs, which are rarely breached, would be upheld in court if challenged. But now there is a greater probability courts could void such agreements deeming them against the public interest.
"I'd be surprised to find a lawyer who is confident in the enforceability of an NDA right now," says Ron Shechtman, head of the employment law practice at law firm Pryor Cashman, which represents employers.
Several lawyers said they are more likely now to recommend executives or other high-profile individuals facing misconduct claims step down rather than try to defend themselves or make the allegations go away. That has been the course chosen by several men in recent weeks.
But lawyers say weakening confidentiality could have consequences for accusers too. Settlements could be smaller without a promise of secrecy. Confidentiality agreements, at least in some cases, can also prevent men accused of misconduct from falsely characterizing claims against them.
Plaintiffs' lawyers said that, moving forward, their advice may vary more depending on their clients' goals. Some may want to go public so harassers cannot claim new victims, said New York lawyer Douglas Wigdor. Others, however, "want confidentiality just as much as the person who harassed them."
Such agreements only come about when an accuser has made or threatened a legal claim over misconduct allegations. Many of the women now publicly giving their accounts have not sued and have no plans to do so.
Critics of non-disclosure agreements say they enable serial harassers by keeping other people who work for or with them in the dark about their behavior. Lawmakers in New York, California, Pennsylvania and New Jersey have proposed banning non-disclosure agreements in sexual harassment and other employment-related cases.
Those proposals could gain momentum as more claims of harassment come to light. By now, millions of people have posted stories under the social media hashtag "Me Too."
Prior NDAs have not necessarily stopped women from coming forward. Zelda Perkins, a former assistant to Hollywood producer Harvey Weinstein, said she violated such an agreement to publicly air harassment allegations against her former boss.
Weinstein has denied all allegations of non-consensual sex. Reuters has not independently verified the claims.
RELUCTANT TO SUE
Women violating confidentiality deals potentially face lawsuits for breach of contract. But lawyers on both sides said companies and those accused of misconduct would be reluctant to sue victims of assault or harassment in the current climate.
Even if they did, there is no guarantee they would win. Judges have discretion to void agreements if they think they are unfair to one of the parties or they violate public policy. Earlier this year, a federal appeals court in Washington, D.C. invalidated employment agreements that barred hospital workers from discussing their wages and other working conditions.
Some states already have laws restricting confidentiality agreements that conceal "public hazards," such as product defects or environmental contamination.
The same reasoning could potentially be used to invalidate non-disclosure agreements covering allegations of sexual misconduct, lawyers say, on the theory that some harassers could pose danger to others if their conduct is not revealed.
Courts would particularly look askance at agreements covering allegations of sexual assault or other criminal acts, said Jennifer Drobac, a law professor at Indiana University who formerly represented plaintiffs in harassment cases.
As a result, several lawyers said non-disclosure agreements will probably be used less in the future and might be less restrictive when they are. Dabney Ware, a lawyer with Foley & Lardner who represents employers in harassment lawsuits, said future confidentiality agreements might cover only the names of the parties and the amount paid in settlement, while allowing allegations to be made public.
Lawyers noted that companies, under pressure from the public and investors to show they take sexual misconduct charges seriously, are far less motivated now to protect employees, no matter how senior, from allegations of misconduct.
Wigdor, who is representing two dozen people in discrimination cases against Fox News, noted the network's parent, 21st Century Fox, paid $90 million to settle shareholder lawsuits over its payment of settlements on behalf of former host Bill O'Reilly and former network chief Roger Ailes.
Lawyers say some hardball tactics aimed at enforcing confidentiality might also go away. Plaintiffs' lawyers say clients have previously been asked to hand over or destroy evidence or sign affidavits absolving defendants of wrongdoing. Some settlements have been structured in installments so a threat of withholding payment can be held over the accuser.
Lawyers on both sides of such cases say such terms would now likely be red flags to courts, inviting invalidation for the whole deal.
But Ware said non-disclosure agreements are still likely to be used in less egregious cases, or when investigations into harassment claims are inconclusive.
Many accusers want to keep their claims quiet, plaintiffs' lawyers say, and the prospect of publicity could discourage them from coming forward at all.
"We're still going to have places where it seems appropriate to keep things confidential, but it's going to be a lot more limited," Ware said.