Robot bartenders able to mix 1,000 drinks per day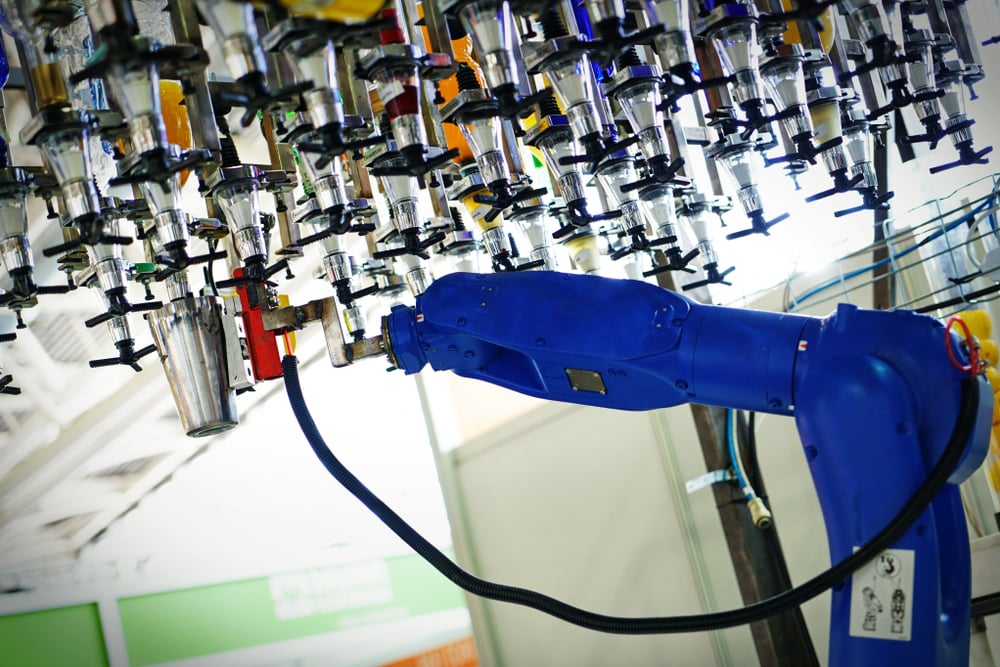 ITALY – Bartenders beware: The cocktail bars on some Royal Caribbean cruise ships have been taken over by robots, according to the Daily Mail.
The bionic arms sit on a countertop and can reach up to a variety of beverages hanging from the ceiling to make up to 30 different cocktails.
They can mix up to two drinks per minute or 1,000 per day.
Guests choose their drinks electronically from a tablet and can pick the flavours and spirits they prefer, along with a choice of muddled, stirred, shaken or strained.
The orders for patrons are shown on-screen, with a time illustrating when their order will be ready.
The cocktails then slide automatically towards customers at the Bionic Bar.
The robots were developed by Makr Shakr in Torino, Italy, and their movements were modelled after a ballet dancer.