Case could affect business models of major firms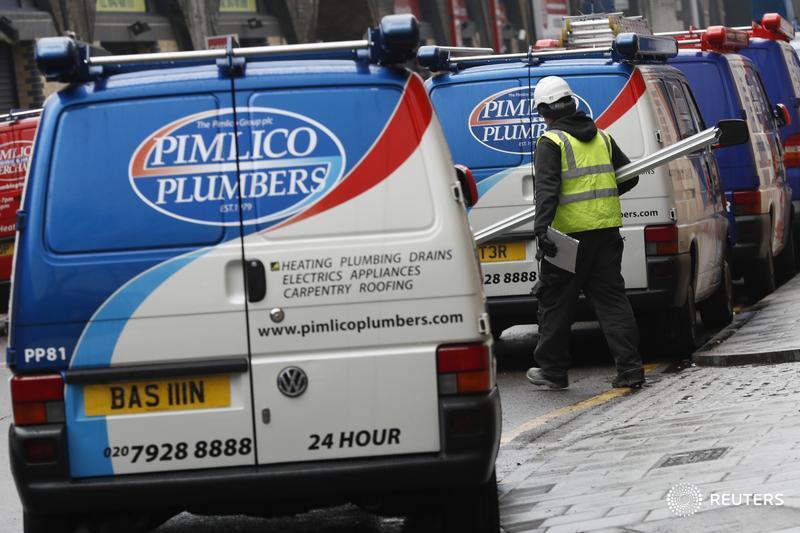 LONDON (Reuters) — Britain's Supreme Court was hearing on Tuesday whether a plumber hired on a self-employed basis should have received workers' rights, in a case which could affect the business models of major firms operating in the gig economy.
Taxi app Uber, car service Addison Lee and takeaway food courier Deliveroo are among those who hire their drivers as self-employed, entitling them only to basic protections such as health and safety.
Workers receive the minimum wage, holiday pay and rest breaks, prompting unions to take legal action to end what they say are exploitative practices in the gig economy, where people tend to work for several firms without fixed contracts.
Uber and other companies have defended their business models saying their drivers enjoy the flexibility of their work and on average earn more than the minimum wage, but have lost a series of court cases on the issue.
Tuesday's case involves Gary Smith who worked for the firm Pimlico Plumbers between 2005 and 2011 and took the company to an employment tribunal after being dismissed.
A tribunal judge said the firm imposed restrictions on the work Smith could do and that he was obliged to perform a certain number of minimum hours on agreed days, meaning he should be considered a worker.
Pimlico Plumbers has said that Smith's pay was "extremely good", allowing him to take care of his own holiday and sickness pay and that he fully understood his employment status.
The firm unsuccessfully appealed the original decision at the Employment Appeal Tribunal and the Court of Appeal, with the case now reaching the Supreme Court.
Britain's top judges will hear the case on Tuesday and Wednesday and are expected to make a decision within three to six months, which would apply to everyone working on a self-employed basis in the same way across thousands of firms, according to a court spokesman.
The government has faced increasing pressure from lawmakers and unions on how to handle modern working practices in recent months and launched a consultation after a review said many people at the biggest firms deserved more rights.