Winterkorn was at helm when carmaker cheated on emissions tests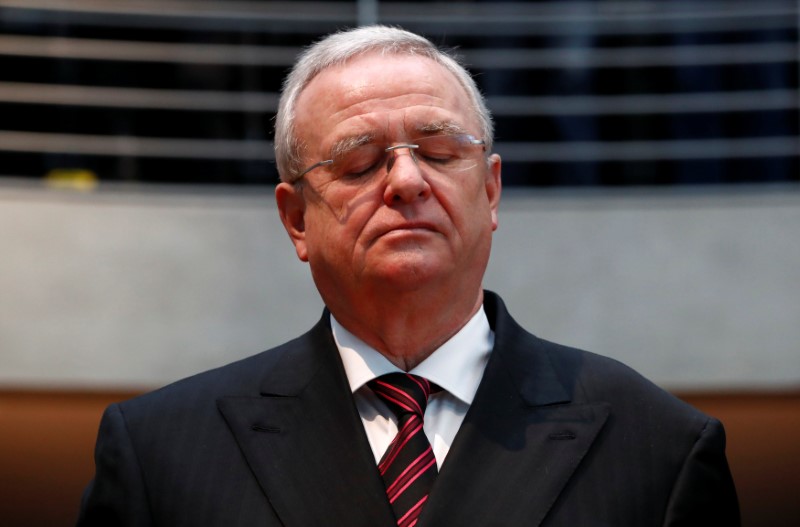 FRANKFURT — Volkswagen is reviewing whether to seek damages from former chief executive Martin Winterkorn, who was at the helm when it emerged the carmaker had cheated on emissions tests, supervisory board member Stephan Weil told a newspaper.
"Damages against former management board members are under serious consideration, I'm not just saying that," he told Sueddeutsche Zeitung in an interview when asked whether Volkswagen (VW) would seek damages from Winterkorn.
"Once we know the outcome of investigations, we will make a decision," said Weil, who represents the German state of Lower Saxony, a VW shareholder, on the company's board.
VW has for years said only lower-level managers knew of the emissions cheating, but U.S. authorities filed criminal charges against Winterkorn earlier this year.
This month, Munich prosecutors widened their probe into VW's premium brand Audi. They said they were investigating Audi chief executive Rupert Stadler for suspected fraud and false advertising and for his alleged role in helping to bring cars equipped with illegal software on to the European market.
This week they arrested Stadler, citing concerns he might try to interfere with the investigation. The arrest prompted the supervisory board to suspend him and name Bram Schot to take over as interim Audi CEO.
Asked by Sueddeutsche why Stadler was suspended rather than removed entirely, Weil said many questions remained unanswered.
"It is a matter of fairness to wait until the matter is cleared up. Any normal employer would do that," he said, adding he could not predict whether Stadler would return to his post.
Stadler remains remanded in custody but has not been charged with a crime. VW and Audi have said that Stadler should be presumed innocent unless proven otherwise.