Gala dinner reception held at Toronto's Ritz-Carlton, dozens of professionals honoured at sold-out event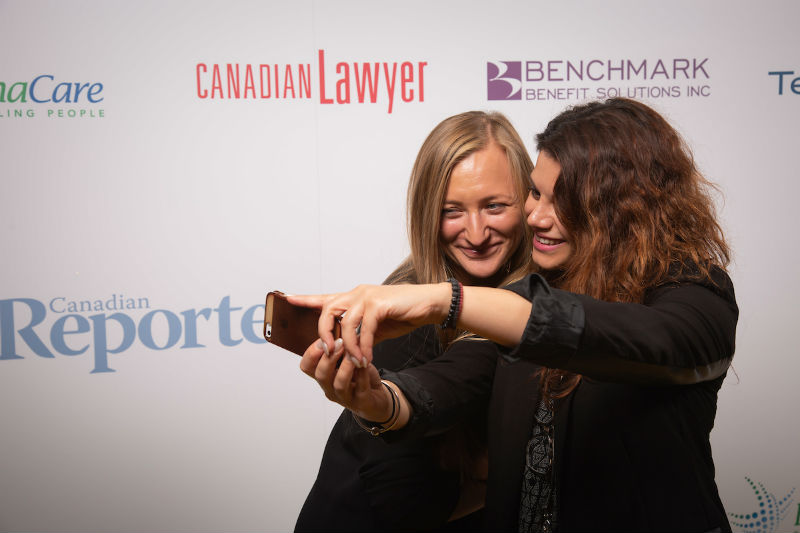 More than 150 HR professionals and business leaders in Canada gathered together last night to celebrate the 2018 National HR Awards.
The sold-out event, held at The Ritz-Carlton, honoured the best in human resources across the country and featured representatives from winning firms including IBM, Manulife, Fidelity Canada and Purolator, which took home the Benchmark Benefit Solutions HR Team of the Year Award.
Fiorella Callocchia, an HR/Leadership consultant with HR Impact, was awarded the Lifetime Achievement Award and Natalie MacDonald took home employment lawyer of the year for her work in a case involving a Walmart Canada employee that led to massive punitive damages.
"Human resources is an art. Done well, it can be a masterpiece," said Todd Humber, publisher and editor-in-chief of Canadian HR Reporter and the emcee of the event. "And that's exactly what we're celebrating tonight – the amazing work of the professionals in this room who took blank canvases at their organizations, in their departments or in their own careers and painted something extraordinary."
Brian Knowler — a police officer, lawyer and author — delivered a riveting keynote speech. He detailed the night in 2004 when he responded to a major traffic crash. When he got to the crumpled remains of a minivan, he found the occupant was one of his best friends from university — who died in his arms 30 seconds later.
Over the next eight years, he struggled with alcoholism and nearly lost his family.
"Then the dam finally broke," he told the audience. But in 2012, he began PTSD therapy and slowly rebuilt his life and career.
He implored the employers and leaders to be "beacons of light" for workers who are struggling with mental health issues, pointing out that empathy is one of the most important characteristics for the next generation of leaders.
The event was a celebration, as winner after winner took the stage and told their stories. Videos were also shown of the winning organizations — giving attendees an in-depth look at the practices of these leading professionals.
Full details on all the winners are available at www.nationalhrawards.com, including videos and in-depth stories of the winners.