COVID-19-related extensions and further details on Bill 27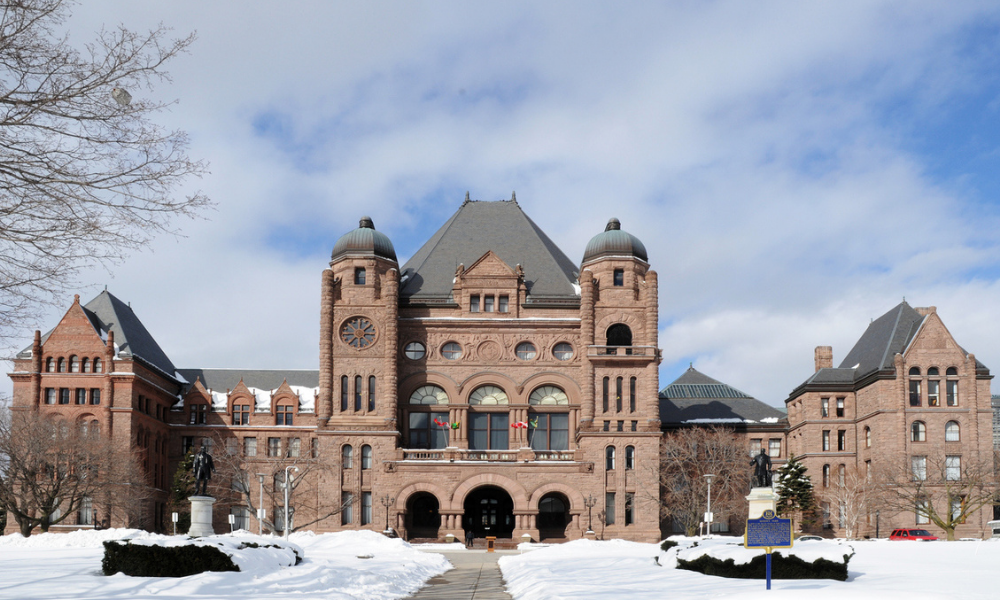 We have certainly seen a lot of legal changes since the onset of the pandemic, and we can likely expect more in 2022 as circumstances continue to evolve.
In the meantime, the Ontario government has announced yet another extension to the COVID-19 period as defined under the Employment Standards Act, 2000 as well as to the COVID-19 Worker Income Protection Benefit.
In non-pandemic-related news, the Ministry of Labour has provided important guidance with respect to the provisions contained in the Working for Workers Act, 2021 also known as Bill 27.
Extension of COVID-19 period
On Dec. 7, 2021, the Ontario government announced that it would be extending the "COVID-19 period" yet again, until July 30, 2022. The COVID-19 period has been extended several times; prior to the announcement on Dec. 7, 2021, it was set to expire on Jan. 1, 2022. This further extension means that employees who have their hours of work temporarily reduced or eliminated for reasons related to COVID-19 will continue to be deemed to be on Infectious Disease Emergency Leave (IDEL) rather than on a temporary layoff. This protects both employers and employees from the employment relationship being automatically terminated if the layoff extends beyond the time limits set out in the act.
The extension also means that an employee cannot file a complaint with the Ministry of Labour alleging that their employment has been constructively dismissed if their hours of work are reduced or eliminated, or if their wages are temporarily reduced, due to COVID-19. This may not, however, preclude an employee from pursuing a claim of constructive dismissal at common law. To date, we have conflicting decisions from the courts on this issue, and are awaiting further direction from an appellate court.
Once the COVID-19 period expires, the regular rules with respect to temporary layoffs and constructive dismissal will once again apply. As a result, businesses will want to keep this deadline in mind and plan accordingly.
Extension of COVID-19 Worker Income Protection Benefit
In April 2021, the government of Ontario introduced paid IDEL for employees who had to take time off work for a reason connected to COVID-19, including to get vaccinated, as part of the COVID-19 Putting Workers First Act, 2021. An employee who qualifies for the leave is entitled to be paid what they would have ordinarily earned had they not taken the leave, up to a maximum of $200 a day.
The cost of these paid days off is the responsibility of the employer, although eligible employers may apply to the Workplace Safety and Insurance Board (WSIB) for reimbursement. Applications for reimbursement of paid infectious disease emergency leave must be made within 120 days of the date the employer paid the employee, or by Nov. 28, 2022 (whichever is earlier).
The Worker Income Protection Benefit was originally set to expire on Dec. 31, 2021. On Dec. 7, 2021, the government announced that it would be extending this program until July 31, 2022. Importantly, this change does not increase the number of paid days available to employees (in other words, employees do not get an additional three days to use in 2022).
Employees who have utilized their paid IDEL days may still be eligible for unpaid infectious disease emergency leave.
Further details regarding Bill 27
We recently wrote about the passage of the Working for Workers Act, 2021 on Nov. 30, 2021, also known as Bill 27. The bill received Royal Assent a few days later on Dec. 2, 2021.
Bill 27 introduces a number of amendments to the act, including the requirement that employers with 25 or more employees have a written policy with respect to disconnecting from work. The term "disconnecting from work" is defined as "not engaging in work-related communications, including emails, telephone calls, video calls or the sending or reviewing of other messages, so as to be free from the performance of work." In addition, employers must retain (or arrange for some other person to retain) copies of every written policy on disconnecting from work for three years after the policy ceases to be in effect.
We are still waiting for further details from the Ministry of Labour with respect to what must be included within an employer's right to disconnect policy. However, as the bill has now received Royal Assent, we do know that employers with 25 or more employees as of Jan. 1, 2022 will be required to have their right to disconnect policy in effect as of June 2, 2022.
Bill 27 also introduced a ban on non-compete agreements, with some limited exceptions. Interestingly, the Ministry of Labour has recently indicated that this prohibition does not apply retroactively to non-compete agreements entered into before Oct. 25, 2021. This would mean that non-compete agreements, or non-competition provisions within employment agreements, entered into prior to Oct. 25 would not be automatically invalidated as a result of Bill 27. Practically speaking, however, this may not have a significant impact on either employers or employees, as non-competition clauses are very rarely enforced by courts in Canada.
Takeaways
With laws changing at a frequent pace, it is imperative that both employers and employees stay informed about their rights and obligations, and act proactively to ensure compliance.