Once it becomes an established practice to provide paid sick days, it is difficult to remove that benefit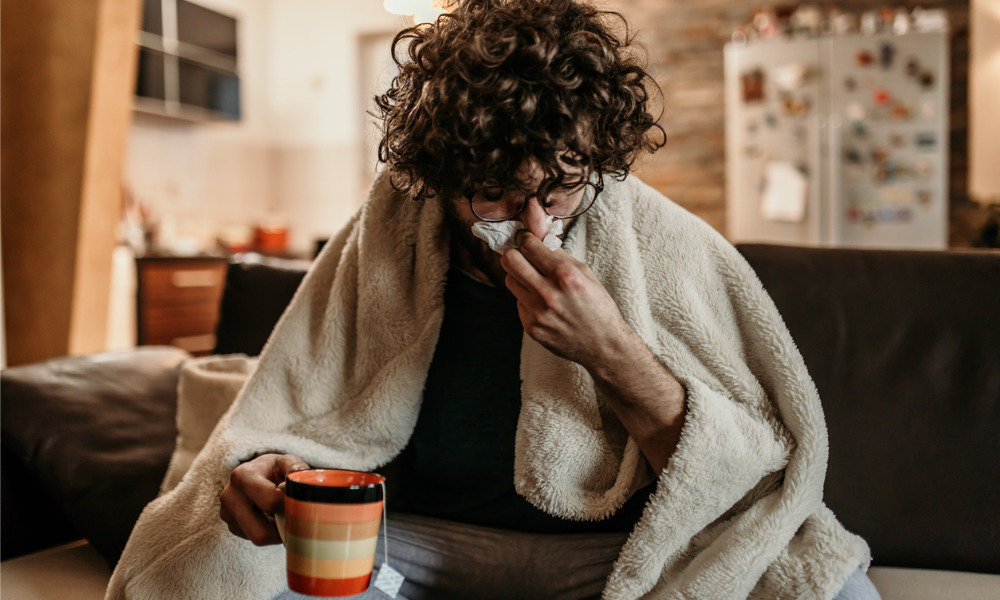 Last week, Prime Minister Justin Trudeau made headlines with his promise to push the provinces to enact legislation providing 10 paid sick days each year for all employees. Since employment law is provincially governed, the federal government cannot impose this; they can only work with provincial governments to see if they will agree.
While the notion of 10 paid sick days was welcomed by worker advocates, most employers and business associations expressed concern, since the cost of this would be borne by employers.
Reaction to the news story revealed something else: Widespread confusion regarding the current state of the law.
So how many paid sick days do you think employees are currently entitled to? To the surprise of many, the answer is that in most provinces, there is no entitlement to any paid sick days.
Folks in Ontario will be forgiven if they are confused on this point, since the law has changed repeatedly in recent years. Up until 2018, there were no paid sick days. Then the Liberal government introduced massive changes to the Employment Standards Act, 2000, including the entitlement to 10 personal emergency leave days per calendar year, the first two of which had to be paid.
However, following a change in government, the Conservatives replaced that with:
three unpaid sick days
three additional unpaid sick days for illnesses or emergencies relating to family members
two unpaid bereavement days
Other jurisdictions provide various entitlements to sick days:
Canada Labour Code (for federally regulated employees): Five days of unpaid leave per calendar year for sick leave or care responsibilities, including three paid days after three continuous months of employment
British Columbia: Five unpaid days of leave relating to family care responsibilities
Saskatchewan: 12 unpaid days for sick leave or care responsibilities
Manitoba: Three unpaid days for sick leave or care responsibilities after 30 days of employment with the same employer
Alberta: Five unpaid days for sick leave or for family care responsibilities after 90 days of employment with the same employer
New Brunswick: Five unpaid days of sick leave after 90 days with the same employer and three unpaid days of leave for care responsibilities
Nova Scotia: Three unpaid days of sick leave, leave for care responsibilities or for medical, dental or other similar appointments
One reason for the confusion is that people often assume that what they hear or know about unionized workplace applies to all workplaces. As we all know, employers can always agree to provide a greater benefit than what is required by employment standards legislation. For example, most collective agreements provide for a specific number of sick days each year, with some or all of them paid.
Some non-unionized employers also "offer" paid sick days. In most cases, this is a deliberate decision to help workers and be a more attractive employer. But in some case, the employer simply acts based upon an assumption or misinformation, and allows employees to take sick days that they are not actually entitled to, sometimes with pay. Employers may not realize they have a choice. And, of course, once it becomes an established practice to provide paid sick days, it is difficult to remove that benefit.
The bottom line is that, in most jurisdictions, there is no obligation to provide paid sick days.
As we often say, most issues arise because of misinformation or lack of information. The reality is that, at the best of times, most people do not understand their legal rights and obligations in the employment relationship. They make assumptions or rely upon friends or a Google search, none of which are authoritative. In many cases, they only realize when it is too late that they did not have to be so generous. As I said earlier, if it is a deliberate decision, then that is one thing; it is very different if it was done out of a mistaken belief.
Once a precedent is set, such as the notion that employees will be entitled to paid sick days, it is difficult to change course and take that away, both from a legal and human resources perspective. It is much better to put policies and practices in place based upon a proper understanding of your legal rights and obligations. That is where we come in.
So now that we have clarified the entitlement to sick days in Canada for non-unionized workplaces, have a look at your policy.