Too many people don't know what the profession is all about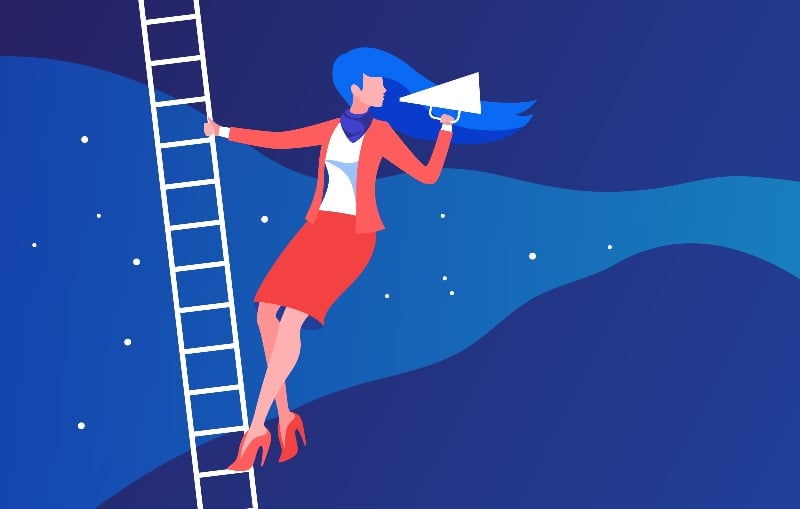 By Sarah Dobson
Back in 2005, there was the infamous "Why We Hate HR" article in Fast Company. Then in 2016, we had "10 Reasons Everybody Hates HR" in Forbes
Now we have yet another report suggesting HR's image is not quite as we hoped: one-third of Canadians say their HR person or department is underappreciated within their workplace.
Thirty-nine per cent of respondents admit they don't know what tasks and responsibilities their HR person or team performs every day, according to the survey released by ADP Canada.
That's a depressingly high number. How can that many people be that clueless about HR's responsibilities? Is HR really that invisible?
More than one-third (37 per cent) of those surveyed believe the primary responsibility of HR is recruiting and hiring, while 20 per cent believe it's overseeing payroll and benefits.
They're not entirely wrong – those tasks are still a big part of HR's role, especially at smaller companies. And it's easy to forget smaller employers make up a huge part of the economy,
By the end of 2017 (the latest data from Statistics Canada), there were 1.18 million employer businesses in Canada, with 97.9 per cent small businesses (with one to 99 workers), while 1.9 per cent were medium-sized (100 to 499 workers) and just 0.2 per cent were large (with 500 or more employees).
And the majority of private sector employees work for small businesses, at 69.7 per cent (8.3 million), compared with 19.9 per cent for medium-sized businesses and 10.4 per cent (1.2 million) for large businesses.
So while the 1,003 workers surveyed for ADP are all employed somewhere that has an HR professional or department, the workforce could in fact be quite small, and HR's responsibilities quite limited.
When it comes to HR's role in fostering employee morale, along with providing professional development opportunities, performance recognition and employee training or developing workplace policies and mechanisms to record and protect employee rights, less than 30 per cent of respondents think these tasks are the top two responsibilities for their HR teams, found ADP.
Maybe that's because a lot of smaller employers don't have an HR department that's able to provide all that.
But then maybe it's because HR is not doing a great job in going beyond the usual tasks to embrace newer areas of the profession, such as diversity initiatives or workplace wellness.
Or maybe it's because HR is too much in the shadows, working behind the scenes – only to emerge at less-than-ideal times such as carrying out layoffs or disciplinary measures.
Nearly half (45 per cent) of the respondents to the survey said when they receive a call from HR, they think they're going to be told about staffing-related changes. Thirty-nine per cent think they are going to be asked to fill out forms while 26 per cent think they are going to get in trouble.
Those are basics for human resources, but we know there's so much more to relate. It's definitely time for HR to step up and speak out.
Just like they've focused on employer branding for years, looking to boost attraction and retention by trumpeting employer perks and benefits, now it's time to boast about HR, to convey to people exactly what is involved in what has become a complex and valuable profession.
I know I try to do my part when I tell people my job involves reporting on HR. Many respond with a bored look, or even a pitying one, until I try to convey to them the broad spectrum of issues covered by human resources, such as employment law, millennial angst, labour relations, mental health or AI and automation.
It just doesn't occur to a lot of people that those things, for the most part, are being dealt with in the workplace by HR. But if they knew that, it would only help with employee engagement, while also boosting the profession's merits to employers.
Whether people hate HR or don't really appreciate how it contributes, there's definitely a gap to be filled there. And only HR can tackle that dilemma.