It's always at this time of year when we see a steady supply of new reports around retirement — and the news is rarely good.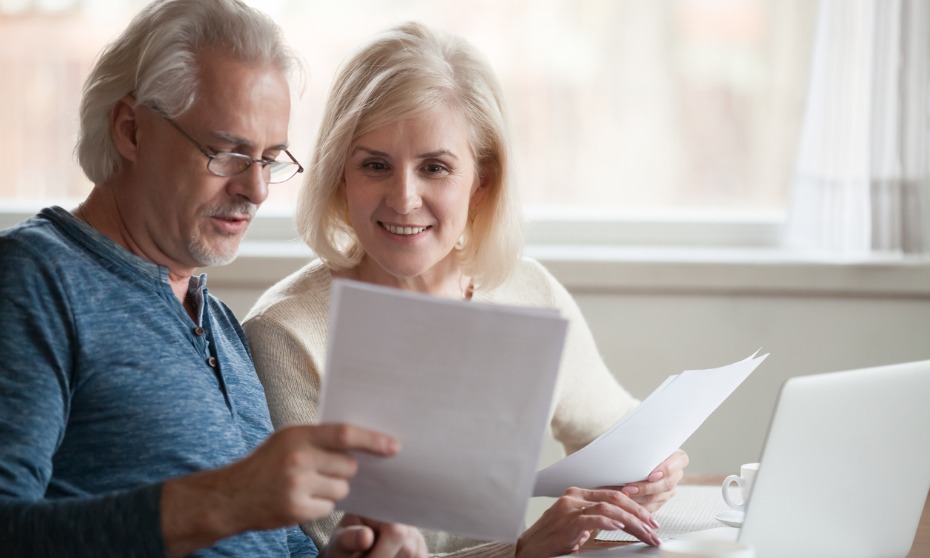 It's always at this time of year when we see a steady supply of new reports around retirement — and the news is rarely good.
Too many employees lack a proper financial plan. Too many employees don't know how much to save. Too many employees are stressed about their finances.
And too many employees don't know exactly when they're going to retire.
It's this last point that can cause headaches for a lot of employers. As I found out in doing the story "Employers need to be 'age-ready' for future of work" on pg. 2 of this issue, it's hard to do workforce planning when a big chunk of your staff looks to be teetering on the edge of retirement — but may have no plans to do so.
Take my two older brothers, for example. Both in their mid-50s, one has no plans to retire as he's working hard as the sole-income earner with three kids; the other has declined generous retirement incentives from his company as he's not quite ready to make the leap to a life of leisure.
"If you ask people, like a lot of surveys do, 'At what age do you expect to retire?' you're going to get lousy information. A lot of people will give you a 'don't know,' which is, I think, a great answer to that question. Because it's in the future, and there's so many things that might still impact that," says Susann Rohwedder, senior economist at RAND and associate director of the RAND Centre for the Study of Aging in Santa Monica.
Health, finances, cognitive ability, a spouse's situation or the job itself are all factors when it comes to taking that big leap from employed to unemployed, voluntarily.
Just this week, a new survey came out showing 44 percent of working Canadians expect to be employed full-time at age 66. Among these, 65 percent say it is because they have to work while 35 percent say it is because they want to work, according to Sun Life.
But that survey talked to 20 to 64 year olds, along with retirees — that's a wide range of people. If you're an employer trying to figure out how many employees will depart in five or 10 years, you just can't sit down with staff in their 60s and ask about their retirement plans.
One alternative is to ask all your staff — from 20 year olds to 60 year olds — about their plans for the next five years, says Gilian Leithman of Concordia University in Montreal.
Really, employers need to stop making assumptions about potential retirees, in terms of timing and why they would cease working, she says, adding phased retirement is a great option for both parties, but Canada is lagging in this regard.
"Instead of making these assumptions of what we think they want, we need to have these conversations about 'What would the next chapter look like for you? And would you want to stay on, if we could provide you with that opportunity?'"
Another option is to follow the lead of Singapore when it realized it had both an aging workforce and a labour shortage, says Rohwedder. Back in 2017, the country passed a law stating all employers must offer re-employment to eligible employees who turn 62, up to the age of 67. They're to sit down with the person six months before they turn 62 (the early retirement age in Singapore) to discuss the situation and either offer a one-year contract, to be renewed each year, or a modified contract.
"They have been incredibly successful at increasing labour force participation at older ages," says Rohwedder. "It's a very interesting kind of idea [and it] gets a little bit at this issue [of ] how do we reveal the information between employer and employee on what the remaining time horizon on the job is?"
I don't know that Canada has any immediate plans to pursue this particular path, but it's an interesting concept. Or maybe it's best to follow the advice of Rick Guzzo, partner and co-leader of Mercer's Workforce Sciences Institute in Washington, D.C.
It's about going with what you know, he says: Build the baseline of actual departures due to retirement at your company, and then roll that forward to forecast what is going to happen in the next couple of years.
"Retirement is a great example of where there's often a gap between what people say and what they do," says Guzzo.
Mind you, with younger workers choosing to switch jobs more frequently than ever before, it's pretty hard to do workforce planning at any level.
Looking ahead to 2020...
We're excited to unveil a whole new look for Canadian HR Reporter in the January issue! New year, new look. We are totally re-vamping the publication to give it a fresh take, while continuing to offer the in-depth and insightful content our readers expect. We hope you like it...