Awards plan to recognize employers supporting women at work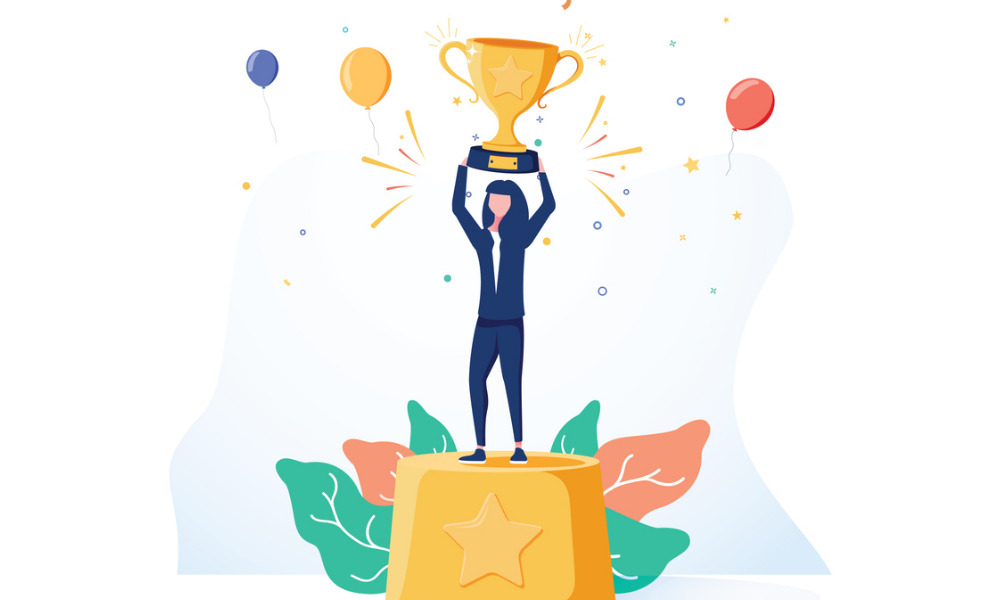 Being of "a certain age," the topic of menopause has increasingly piqued my interest of late.
I still can't quite believe I'm in my 50s already, and I've long considered menopause an "old lady" issue – though the pandemic has certainly made me feel older.
But so it be, and while there's a lot of health information out there, I find the ramifications of menopause for the workplace are less understood.
And they should be, judging by a recent survey that found one in five menopausal women passed on the chance to go for a promotion that they would have otherwise considered, while 19 per cent reduced hours and 12 per cent resigned. Almost six in 10 (59 per cent) took time off work due to symptoms and 18 per cent were off for more than eight weeks, found the Newson survey. Why? Reduced efficiency (45 per cent) and poor quality of work (26 per cent) were the top reasons.
The lack of awareness can be chalked up to a few reasons, such as stigma around an issue involving women's reproductive changes and stigma around older employees, especially women, along with a lack of appreciation for the physical and mental hardships of menopause.
But that is slowly changing. For example, in late 2015, the European Menopause and Andropause Society (EMAS) released recommendations on how to improve conditions in the workplace for menopausal women, pushing for greater awareness among employers, along with sensitive and flexible management.
More recently, in late 2021, a "Menopause Workplace Pledge" campaign launched in the U.K., calling on employers to support colleagues going through menopause in the workplace.
Winning at menopause?
Just this week, I was greeted with an email announcing "the world's first menopause awards," no less. This definitely piqued my interest.
"To encourage progress and celebrate success [the awards] will shine a light on the organizations improving the menopause in the workplace, at home and in society," says the press release.
The awards will open for entries in April 2022 and be judged by a panel of independent "menopause ambassadors." Categories are still vague but will include "Most Impactful Social Campaign" and "Best Employer Support for the Menopause."
"Away from the media spotlight, there are untold numbers of people, brands and businesses who are working tirelessly to normalize the conversation and improve the menopause experience for everyone. That's why it's so important that we come together in 2022 to celebrate the success brands, businesses and individuals that have had in improving the menopause in the workplace, at home and in society," says Sam Simister, co-founder of GenM, a "menopause partner for brands" which is running the awards.
It's also about employers learning from each other and implementing best practices "through sharing and celebrating their achievements," says Heather Jackson, co-founder of GenM. "This covers all areas of business from workplace policies to marketing, merchandise to campaigns, and product development to signposting."
I'll be honest, I'm a bit undecided about these awards. While I certainly appreciate the push to build awareness and support for people suffering through menopause, particularly at work, this initiative is very focused on one specific condition.
Yes, there are plenty of top employer awards out there, ours included (https://www.hrreporter.com/best-in-hr), with a range of workplace themes around diversity and inclusion, green initiatives, older workforces, health and safety, culture and mental health benefits.
But is a focus on the specific condition of menopause not too exclusive? Does that mean we should have awards recognizing employers that provide exemplary employee benefits for arthritis or diabetes? (I should be careful, maybe those are already out there.)
There are already awards recognizing top employers for women, and perhaps that would make more sense, to rank employer support for women suffering through menopause by ranking offerings such as their employee benefits and corporate culture.
I'm all for combatting stigma, and for supporting women's issues and raising awareness but… I do worry that this kind of approach is somehow missing the mark.