If HR has been looking for a time to heal workforce practices, to set the recalibrate button, and to reconnect with employees, this is the time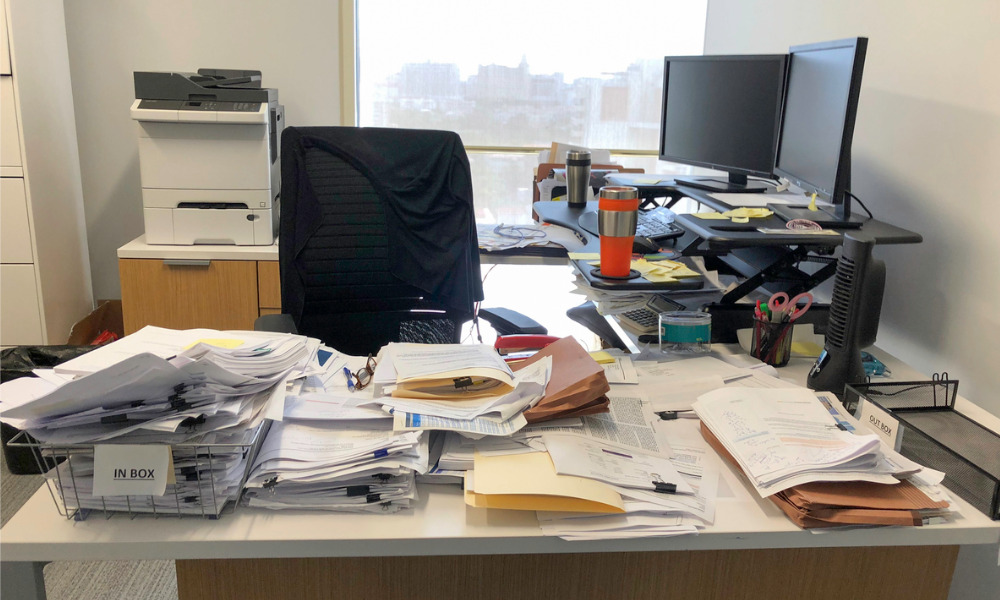 On March 19, I woke up to a flurry of sobering emails from my colleagues and friends in senior HR roles. It was day four of stay-at-home orders from the Canadian government, in their response to the spread of COVID-19.
The crisis unleashed by the novel coronavirus has been unprecedented. As businesses were ordered to shutdown indefinitely, HR folks' crisis-control mode switched to autopilot. The responsibility of keeping businesses open by implementing sustainable work-from-home strategies fell squarely upon HR's shoulders. They had to create safe working practices for everyone across the organizational spectrum – from the most senior to frontline workers who weren't in a position to work from home. The playing field had suddenly been levelled.
Under the crisis, HR had to get creative in assigning and redeploying talent to the most important teams. Inevitably, many HR leaders had to navigate significant employee layoffs.
Fortunately, social and physical distancing have become buzzwords in an era when technology has armed us with the tools needed to stay socially connected but from a distance.
Compassion was the call of the day. I have seen many of my colleagues and clients selflessly rising to the greater need with integrity. They have been quick, creative, resourceful and agile in their planning and execution. If one company had to downsize, they were proactively collaborating with organizations that needed more people. They were also supporting each other through virtual happy hours to connect, let off steam, and check on each other's wellbeing.
We have all done many desktop business continuity exercises, but this is real life and beyond anyone's imagination. This situation has stretched all our capabilities and resilience. Through these times, character will be developed and revealed.
Empathy required
The first call of duty was for all leaders to become CEOs – chief empathy officers. The Centre for Creative Leadership defines empathy as "the ability to experience and relate to the thoughts, emotions or experience of others. Empathy is more than simple sympathy, which is being able to understand and support others with compassion or sensitivity." It's important not to assume we understand what is going on with other people and remember that this crisis will affect everyone differently.
Some people will be concerned about being productive while working at home and keeping their children entertained and educated. Others will be concerned about vulnerable relatives who they may not be able to see because of quarantine restrictions. With the volume of layoffs, many will be concerned about their financial position and future livelihood. Gig workers will be concerned about their next project.
The heroes on the front line of retail and the health sector are in vulnerable positions. People are anxious about the news and troubled by self-isolation and loneliness. The leaders I coach have had to adapt how they lead in adverse and ambiguous times. They need to find moments to build awareness and connect with people daily. As chief empathy officers, we will listen. We will be open. We will connect. We will relate. We will help. We will get through this together.
Decluttering HR
As day-10 of COVID-19's self-isolation rolled around, I was reminded of a Josh Bersin article and the need to reset HR. I'd set myself some ambitious (and somewhat unrealistic) goals to declutter my life and that got me thinking: Is it time to "Kondo" HR?
Through a period of sustained economic growth, as businesses and as HR, we have become hoarders. Driven by the demand to personalize HR and the employee experience, we want our organizations to have the best of everything and we want to please everyone. As a result, we have layered more and more complexity on to processes and people that were already creaking at the seams. In a bid to be everything to everyone, HR has suffered an identity crisis in trying to find new things that work.
I have found myself balancing the demands of senior leaders and the conflicting needs of employees. There was never a shortage of good ideas – but they would not always have the buy-in to make them sustainable, so we'd quickly move on to the next.
COVID-19 is forcing all of us pare down our lives and, in many ways, we are discovering pleasure in the simple things that we'd taken for granted. As a habitual coffee-drinker, I have now developed more of an affinity for hot water! Similarly, from a job perspective, this is HR's time to discard the fluffy nice-to-haves and rediscover the essentials of the employee experience.
While hoarding's nemesis, Marie Kondo, is busy decluttering her own life, HR has its moment to Kondo HR. Follow the same steps. Review every process, tool, intervention and policy and ask your people – does it bring you joy?
Work is moving online, but the HR processes need to be revisited. Back in early 2019, A relatively small survey showed that only 20 per cent of companies could define what they meant by "digital employee experience," suggesting even fewer of them actually had one. I don't imagine things have changed much in the intervening period. Consequently, many companies will be seeing cracks in their digital environments, post-COVID-19.
I have three simple suggestions for HR leaders to create a digital employee experience to ensure they keep their people engaged and productive while working remotely.
Step back and using real insights to review your employee experience through a digital lens. Identify where you have gaps and prioritise accordingly. It will be important to focus on the items that will have the biggest impact. Onboarding people virtually will be tricky, for example, but if you don't plan to do any significant hiring, why worry now?
Leverage the digital solutions that you have already, before investing in any new toys. If you have an LMS, get it out to people. Create a competition around it to generate more users and more value. Everyone is jumping on Zoom (even uninvited people apparently!) but what other platforms do you have to keep your people engaged?
Monitor the sentiment of your people regularly through check-ins and leader feedback. If you continue to identify issues, I suspect most of them can be fixed by leaders taking even more time to connect with their people. If (and only if!) it still isn't working, then a very specific technology solution might be required – and there are a lot of great ones out there.
In businesses, this is the time for us to hold the magnifying glass to practices that no longer work and replace them with simpler, more meaningful ones. If HR has been looking for a time to heal workforce practices, to set the recalibrate button, and to reconnect with their employees, this is your time.