'The problem is that recruiters are trying to embed the same interviewing procedures into the new virtual experience'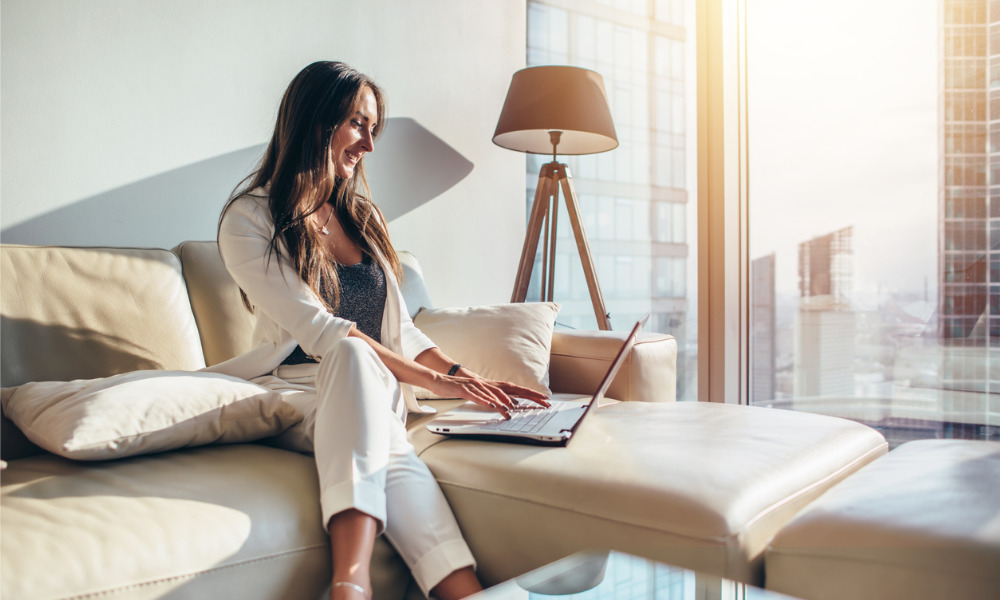 In November 2019, after heading the human resources function at Echelon Insurance for almost 18 years, I decided to change paths in my career. So in January 2020, I began my networking and search process.
In those initial days, I was still deciding whether I wanted to go back into corporate or build on the HR practice I had created many years ago. It was then that I joined SCNetwork's Human Resource Leaders in Transition (HRLT) group, a peer networking group where I met other leaders in transition and we talked about the challenges facing HR leaders in transition and how these challenges could be navigated and addressed.
After almost 18 years of not being in the job search market, it was refreshing to discuss common concerns and issues with other HR leaders in the job search process. One of the main issues and challenges was how to network and meet with the key stakeholders at companies we were targeting for roles, rather than dealing with recruiters who potentially were not representing us the way we wanted to be represented.
Then COVID-19 hit.
Overnight, all the HR roles were taken off the table and jobs dried up. My biggest concern was how to market myself to be the first one with my hand up when roles opened again. With companies pivoting to Zoom interviews, the assumption that technology will make interviews move faster was put to the test -- and it has failed.
Zoom challenges
The pandemic has made recruiting a much slower process. I now wonder what to wear at a Zoom interview, how my backdrop looks, and where my camera is positioned. An HRLT member shared her experience of how she had tested how her interviewing environment would look on screen prior to her interview. She arranged flowers and pictures behind her, so it would brighten her space during interviews — a new consideration for Zoom-era interviews.
For many who share their living spaces with children and other family members, interviewing has been challenging. Adding to this, technology is now the number one consideration during interviews. The onus to appear professional and organized during an interview is now not just on interviewees, but on interviewers, as well. Perhaps, more so.
During the lockdown, I had an interview where my interviewers mixed up the time and had technical issues. Confused about whether my interview was moved up, I raced upstairs to get ready for the interview, not knowing whether I was expected to join the interview at that time or not. When we did finally connect at the original interview time, it took my interviewers 20 minutes to solve the technical glitches due to connectivity issues. All in all, a less than desirable way to start an interview process.
In another situation, my recruiter informed me that I would be interviewed by one person on the Zoom call. But I was aware of another person's presence during the call, whose name I had seen appear on screen at the start of the interview process. This made me think about whether recruiters were ensuring my privacy. What is the interviewers' obligation to inform interviewees when there are silent and anonymous participants during a remote interview?
Pre-Zoom, when candidates interviewed for roles that required them to guide the interviewers through a presentation, the physical proximity of both parties made it easy for interviewees to gauge how well they were connecting with the interview panel through their body language. With on-screen interviews and Zoom fatigue, candidates are often left guessing about how their presentation is received on the other side, across a small boxed screen.
In addition, Zoom seems to have made interviewing a much less formal affair. The challenge for candidates is to show up professionally.
With Zoom interviews, I am seeing extremes. There are some interviews that are short and others that seem too long. Recruiters have to realize that two-hour long panel interviews that made sense pre-COVID is an exhausting and, perhaps, even unnecessary process on Zoom. Work from home has drastically changed interview mindsets and protocols.
The problem is that recruiters are trying to embed the same interviewing procedures into the new virtual experience. They need to understand that their expectations for an interview process are now vastly different from the candidates' expectations.
Additionally, COVID-19 has changed the workday. There is need for greater flexibility and understanding as to when recruiters and leaders set up calls or meetings with candidates; individuals and teams. For example, the candidate or employee may prefer to schedule the call or Zoom meeting after 7 pm, after family activities are done. It's encouraging that some recruiters or leaders understand that work and family life have blended and are more humane and empathetic when dealing with candidates and employees.
New roles for HR
In the next eight to 12 months, most of us are not going back into a work environment in an office. And for those who do, it is going to be a staggered return to work approach. Even if employees are willing to go back to work now, using public transportation is going to be challenging even with safe distancing requirements in place.
Furthermore, a transformation is happening in HR now and it is happening quickly. Some of the positions and requirements are not going to be for the same HR roles. There will be a shift to more transitional and interim roles.
Companies may be recruiting for an emergency role – up to a period of one year to help them work through temporary strategies to address the impact of COVID-19 on their business. There will be more of a focus on hiring HR leaders and professionals who are adaptable and agile; who can address and deliver on short-term goals. As such, some candidates who are currently in the job market looking for full-time permanent roles with no experience in interim positions are being ruled out because of that lack of adaptability.
With job-seekers' stress levels at a record high, it behooves companies and recruiters to make their interviewing practices compatible with the virtual experience. Video interviews can quickly become more awkward than an in-person one, thereby creating stressful situations for candidates. It is more important now, than ever, for recruiters to prepare for an interview and to ensure that their candidate feels comfortable during the process.