HR leader's quest to become CHRO highlights challenges of finding a job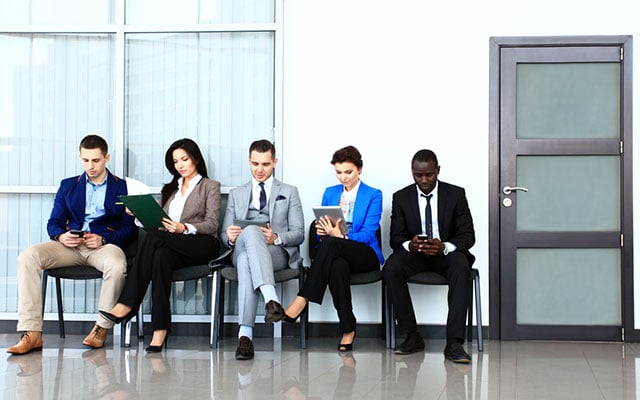 By Lara Root
After seven years at Rogers as vice-president of HR, I came to an inflection point in my career where I knew it was time to take things into my own hands and make a change. With the support of my CHRO and family, I decided to leave a company and a role I loved to take a big step outside the company to find a CHRO role – an audacious goal and the next step in my career development.
The past few months have been an exciting, eye-opening and humbling learning experience for me — it was my first job hunt since I graduated from university, 26 years ago!
As most people who have gone through job transitions will attest, the first challenge was to come to terms with not working. From 15 years of age, I've never not worked. When I woke up on April 8, I didn't have a job to get ready for and I was faced with the somewhat jarring predicament of how to find a role where I can make a big impact, fit into the culture and love what I am doing.
I had no shortage of work to do, even though I wasn't going into the office. As an inherently routine person, I immediately started to think long and hard about a plan. I like to make lists, so I dove right in — lists of search firms to connect with, people to meet, industries to research and family and friends to reconnect with in different ways.
And let's talk about interviewing — although interviewing is a big part of what I do as an HR executive, it's a muscle I myself hadn't exercised in a long time.
As an HR executive, I know that the more interviews you have, the better you get at it. That's easy to say, much harder to practise. I began my job hunt with my resumé in terrible shape, and not a great interviewee.
I started the process by dusting off my resumé. I solicited advice from friends in the executive search business and others who are in search mode themselves. They gave me great feedback about my resumé -- that it was not specific enough with business and HR metrics indicating the impacts I made, that it was in "HR speak" and not using business language, that my accomplishments were not adequately highlighted and I was being far too modest. Bottom line? My resumé needed significant work.
I made the commitment to meet with anyone who wanted to or was willing to meet me. Since the beginning of April, I have done about 30 interviews with businesses and search firms. Each interview has provided important learnings about myself, the process, and the people and organizations I met.
Initially, I relied on my instincts to guide me through those interviews. I realized that if you think the interview is going well and you feel like you're connecting, it probably is, and you probably are. If you think things aren't going well or you're not connecting with people, you probably aren't.
In the latter case, I circled back with my interviewers, post-interview, and asked them to provide specific feedback about how I did constructively and positively, what they were looking for and what the gaps were. For me, feedback is a gift (sometimes received with a deep breath). I made myself vulnerable and internalized people's comments, using them to grow and improve for the next interview.
A key insight I've gained through my job search is that I'd forgotten about some of the significant accomplishments and great stories I experienced over the years. I thought I knew myself and, when put on the spot, I'd be able to list my achievements - but I was wrong. I wasn't as well prepared as I needed to be. After I left Rogers, I hadn't really gone through the process of self-actualization and self-realization.
These days, some people doubt the importance of a resumé. For me, the process of creating a new resumé helped me to turn a corner in my capability and confidence during interviews, and when networking. Now, I show up more self-assured, with accomplishments, stories and examples that are clear, concise and top of mind.
In working with search firms, I realized I was effectively a commodity. There are many HR professionals out there looking for their dream job. And as head of HR, I've partnered with search firms for years to help me find great talent. Now, the shoe was on the other foot.
To be honest, things became far more personal. I've been impressed with my interactions and the way the firms have been working with me. Many search firms (and people in general) will not give you the important, tough feedback you need to hear when you're going through this process. It's very important to ask for it and, sometimes respectfully, push for it, for your own development.
Most recently, I've had nine interviews with one company, so far. What struck me was the rigour the search firm and company exercised to find their new CHRO. I've met with all the right people locally and internationally. I've been able to spend several hours with the CEO – a critical part of the process. It's allowed the company to get to know me through the eyes of different people, and it's given me the opportunity to learn about the organization and its culture, and have my questions addressed.
An important lesson I've learned is that the process of job hunting cannot be rushed. As of today, I don't know the ending to the story with this particular company, but I am feeling very energized and excited about the possibilities.
The final bit of insight I will share is that this whole process can be a bit of a roller coaster ride. While I might think my interviews are going well and I'm given positive feedback about my candidacy, an organization may decide to proceed with another candidate. This is where resilience is key. I truly believe that if I am well-prepared, have shown my authentic best self and I still don't land a role, it probably was not meant to be, was not the right role, the right organization, or the right timing.
In these moments, a loving family, supportive friends and colleagues, hugs and a glass of wine can help.
This exciting time in my career has illuminated for me exactly what it feels like to be on the other side of the hiring table. And I know this process will result in me finding my dream role, in an incredible organization where I can make a significant impact on the business results, the culture and people's lives.
Lara Root is the marketing and communications chair at SCNetwork in Toronto.