B.C. coroner who developed mental trauma and couldn't view dead bodies couldn't be accommodated without undue hardship: Tribunal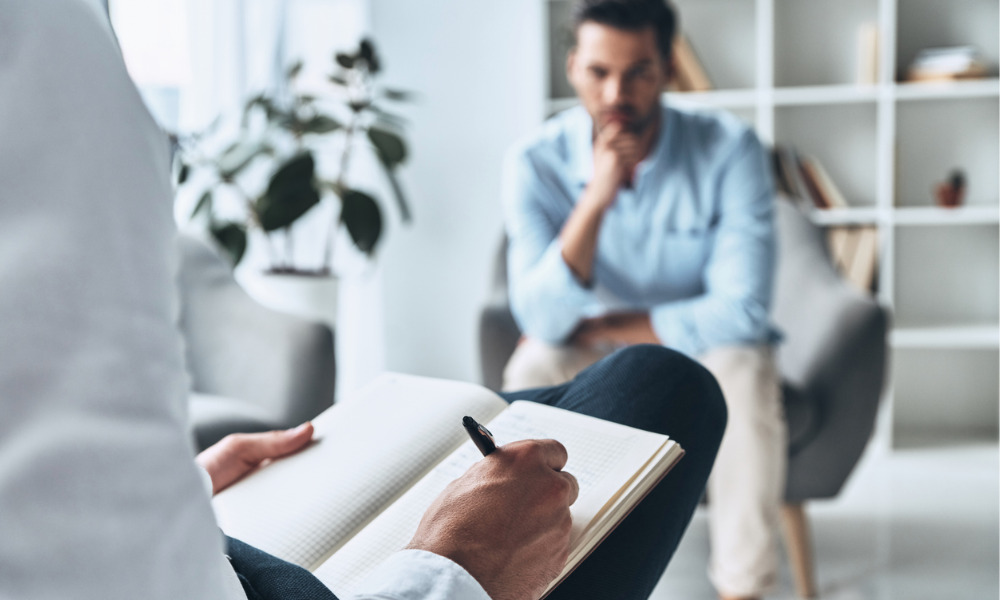 A B.C. coroners service did not discriminate when it refused to accommodate a coroner who was permanently restricted from seeing dead bodies, the B.C. Human Rights Tribunal has found.
David Thanh was appointed as a community coroner for the Sea-to-Sky Corridor near Vancouver in June 2013. His role was similar to that of a regular coroner — investigating and reporting on certain deaths in the region — but he worked in smaller communities where there are fewer deaths. The work was irregular and on an as-needed basis and he was paid by the hour.
On Nov. 19, 2015, Thanh was called to the scene of a fatal industrial accident in a remote location. He spent two days at the scene and the assignment was difficult due to its complexity and gruesomeness. In addition, the nature of the site added an element of danger to the work.
While working at the scene, Thanh began experiencing mental health symptoms, which continued when he went home. He told the acting regional coroner that "I am not OK" after experiencing what he felt was a traumatic event at the industrial accident scene. He was unable to work because of his mental health issues and contacted Worksafe BC, the province's workers' compensation authority. As a part-time community coroner, he didn't have access to short- or long-term disability benefits.
A psychiatrist diagnosed Thanh with post-traumatic stress disorder (PTSD) with dissociated symptoms. Worksafe BC referred him to ROPT, a program involving sessions with a psychologist that focuses on a return to work. The program features a progression of exposure therapy — in Thanh's case, that was watching the news, progressing to watching autopsy videos and, eventually, viewing a cadaver in person.
Thanh progressed through ROPT and, in May 2016, they tried to set up an exposure therapy session with a Coroners Service body at a morgue. However, scheduling took several weeks and Thanh believed the Coroners Service was being unsupportive and unco-operative.
They were finally able to set up a viewing at a hospital morgue with the regional coroner — who was Thanh's supervisor — for June 2. However, when they met in the hospital parking lot, there was a verbal altercation with the coroner. Thanh believed she was calling him crazy and was anxious about her being present while he viewed the body. He became distraught and backed out of the session.
The next day, the coroner said she might be able to set up an exposure at a funeral home, where she could be less involved and provide more privacy. Thanh tried to set up a session through his contacts at the health authority, but Worksafe BC said the regional coroner had to be present if he was using his association with the Coroners Service to access a body. As a result, Thanh didn't pursue these plans and he was placed on a program hold pending the scheduling of another exposure session.
On Aug. 15, the ROPT team informed the Coroners Service that it wouldn't be pursuing further exposures due to the delay. Thanh was then discharged from the ROPT program with a discharge report that recommended Thanh be "limited from participating in tasks which require handling of corpses, cadavers, body parts and processing traumatic crime scenes. This limitation is based on an inability to observe his response to these triggers related to the original trauma."
The ROPT team noted that Thanh was otherwise fit for alternative work.
Permanent restriction from mental disability
Thanh had another psychological assessment in October 2016 that stated he should be permanently restricted from regular duties that involved exposure to dead bodies, whether in person or through pictures and videos.
Thanh received a permanent partial disability award from Worksafe BC in January 2017, but he continued to seek accommodation from the Coroners Service. The Coroners Service also informed Thanh that it couldn't accommodate him because his restrictions prevented him from performing any potential work it had due to the likelihood of exposure to or working with dead bodies. It asked him to notify his supervisor if there were any changes to his restrictions "such as that you are now able to return to active duty."
Thanh filed a human rights complaint alleging the Coroners Service failed to consider reasonable options to accommodate his disability and thus discriminated against him based on a mental disability.
The tribunal evaluated Thanh's complaint based on the established test for discrimination: proof of a mental disability, an adverse impact in his employment and that the mental disability was a factor in that adverse impact.
The tribunal found it was clear that Thanh had a mental disability based on his assessments, PTSD diagnosis and permanent partial disability award from Worksafe BC. His inability to work and the Coroner's Service's failure to return him to work was an adverse impact, and his disability was the reason he couldn't return to work. As a result, the Coroners Service had to prove it couldn't accommodate Thanh without undue hardship.
The Coroner Services standard for accommodating Thanh was the requirement to deal with death and working with dead bodies — a standard that the tribunal found was adopted in good faith and had a rational connection to the job of community coroner and which Thanh was restricted from doing. The tribunal also noted that the position of community coroner wasn't a full-time position and was performed on an as-needed basis, making it more difficult for which to find accommodated duties.
The tribunal determined that while Thanh argued there were alternate duties that should have been considered, there was no other position with the Coroners Service that Thanh could perform with his permanent restriction. The Coroners Service reasonably considered options and came up with nothing, it said.
"I find that the examination of dead bodies, whether in vivo or in images, is central to the duties of a community coroner," said the tribunal in dismissing Thanh's complaint. "I agree that modifying the role of a coroner to exempt them from attending scenes of death would alter the very function and purpose of a coroner and impose undue hardship."
For more information, see:
• Thanh v. BC Ministry of Public Safety and Solicitor General, 2020 BCHRT 15 (B.C. Human Rights Trib.).