Sales rep accused colleague of going behind her back, but colleague's own client had relationship with her client; Misunderstood client protection policies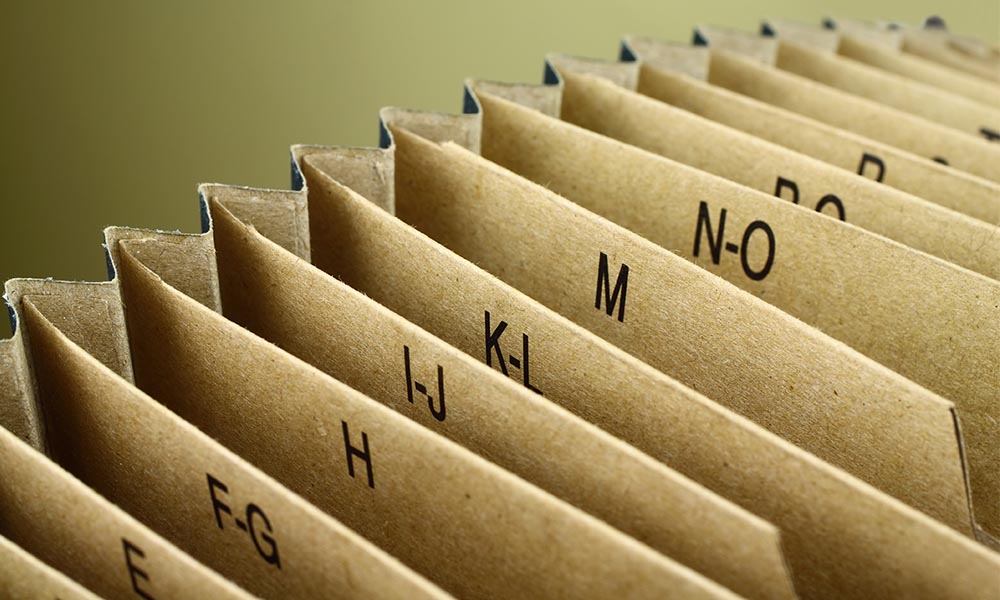 BACKGROUND
An employee may be constructively dismissed if an employer makes a change to a fundamental aspect of the employment contract or creates a situation where it isn't reasonable to expect to continue working. However, an employee's perception of the circumstances may not necessarily reflect the reality of the situation — as one B.C. sales representative discovered when she accused a colleague of stealing her client and her employer of not following its policies.
A British Columbia employee who accused a colleague of stealing her client and lost the account at the client's request has lost her claim of constructive dismissal.
Janet Perron, 71, joined Vancouver-based IG Image Group in January 2012 as a sales representative. She had a roster of clients she had built up over several years in the business of sourcing and selling branded promotional products — sometimes with companies and sometimes with her own incorporated business. The roster of clients, which included BC Investment Management Corporation (BCI) and Bentall Kennedy Canada LP, came with her to Image Group.
When Perron joined Image Group, she wanted to make sure that the client accounts she brought with her would remain hers. The president of Image Group explained that she would keep her own client list, but company policy was that when a new representative had an account with a client that an existing representative had on their list, the person with the most sales on the account would take it. This was a rare occurrence as Image Group wasn't usually selling to accounts of a new person joining.
When a new sales representative joined Image Group, the company conducted a conflict check to determine if there were any double accounts. It maintained a database of all accounts and, if a client already existed, representatives couldn't enter the client's name.
Perron accepted this policy and joined Image Group with commissions of 70% of net profits of transactions on her account for one year and 50% after that. Image Group supplied her with an office, computer, product sourcing resources and marketing materials.
Perron worked without any problems for the next four years, working mostly independently with her existing clients and developing new clients.
In July 2016, another Image Group sales representative, Sherry Lynne Fedorchuk, was contacted by one of her long-time clients — a public relations firm and advertising agency — to work on a project the agency was handling for one of its own clients. The project involved new branding for an entity called "QuadReal."
Over the next several months, Fedorchuk made sales to her PR firm client of promotional projects with the QuadReal brand. She only had contact with the PR firm — none with the firm's client, QuadReal — and followed shipping orders from it. She received her commissions when the PR firm paid the invoices.
Client overlap
In mid-January 2017, Perron was in Image Group's warehouse and saw a packing slip for a shipment sent by Fedorchuk. She noticed that many of the shipping addresses mentioned Bentall Kennedy, her own client. She emailed all Image Group sales representatives asking if anyone had been in contact with Bentall Kennedy and its QuadReal brand, to which Fedorchuk responded that she had only shipped items to Bentall through her PR firm client, who invoiced the goods. She emphasized that she had no contact with Bentall Kennedy.
After a few more back-and-forth emails, Fedorchuk said she didn't appreciate Perron's "accusatory tone" and reiterated that she only dealt with her own client, the PR firm, and not the PR firm's client — which happened to be Bentall Kennedy.
Perron brought her concerns to Image Group's president, who said "the accounts seem to be pretty clear cut" — Perron worked with Bentall Kennedy and its brand QuadReal while Fedorchuk worked with the PR firm who had Bentall Kennedy as its own client. The president said there can appear to be an overlap because PR agencies can work with many clients, but the accounts were tracked based on who places the business.
Perron wasn't happy with the decision, as she believed any business involving QuadReal should be part of her account, since it was a Bentall Kennedy brand. She did some research and discovered that there was a gap in Fedorchuk's sales to the PR agency from 2013 to 2016, so the agency should have been "up for grabs" as a client when it came calling on the QuadReal project and transferred to her since she had more sales with Bentall Kennedy, the owner of QuadReal.
Perron continued to accuse Fedorchuk of selling directly to her clients and asked that the PR firm account and "all commissions from direct invoicing to Bentall Kennedy and QuadReal be transferred to me" with Fedorchuk having no more contact with those clients.
The company didn't grant Perron's request and the PR firm working on QuadReal remained Fedorchuk's client. The company confirmed that its policies protected the accounts of representatives and "because QuadReal buys from [the PR firm] does not give you the right to take over the [PR firm] account" and Fedorchuk couldn't take over Perron's accounts because "her customer supplies products to them." The dispute continued for several more months and Perron grew distant from others at Image Group and distrustful of the company.
Perron didn't make any sales to QuadReal in the first six months of 2017. In the summer of 2017, Quadreal contacted Image Group about placing a purchase order of gift bags and Perron took the order. However, the PR firm that was Fedorchuk's client told Fedorchuk that it was ready to hand the project over to QuadReal's marketing department, but Fedorchuk said she couldn't work with QuadReal directly.
In November 2017, QuadReal formally requested that Fedorchuk be its account representative on all orders placed through Image Group, as it wanted to unify its promotional activity with the company. Image Group had no alternative but to change the QuadReal account to Fedorchuk, which devasted Perron.
Image Group proposed some options to help with the transition, such as keeping Perron as the representative for individual properties involved with QuadReal. Perron declined and resigned from Image Group on Dec. 13, 2017. Image Group sent letters to her clients offering the services of another representative if they chose to remain with Image Group, although Perron continued to sell promotional products to long-time clients including Bentall Kennedy.
Constructive dismissal claim
Perron claimed she was constructively dismissed by the takeover of her biggest account by Fedorchuk and Image Group's failure to follow its client protection policies.
The B.C. Supreme Court stated that for constructive dismissal to occur, the employer must unilaterally change the employment contract — as long as there is no express or implied term that gives the employer authority to make the change — and "a reasonable person in the same situation as the employee would have felt that the essential terms of the employment contract were being substantially changed."
Perron claimed that Image Group breached the account conflicts policy — and, therefore, the employment contract under which she started employment with Image Group — when Fedorchuk was allowed to continue with the QuadReal project through the PR firm client even though she hadn't any sales to the PR firm for more than two years prior. However, the court found that, while the policy was a term of Perron's employment, she misinterpreted it. Perron believed it was an ongoing term, but in fact it was intended to apply only when she first joined the company, said the court.
The court noted that the policy addressed conflicts "for other accounts that you and Image Group have," drawing a distinction between Perron's clients when she joined and Image Group's clients for the purpose of resolving those conflicts. As a result, there was no breach when Image Group didn't transfer the PR agency account and its related QuadReal project to Perron, said the court.
"In my opinion, the account conflicts term was never intended to apply to the period after the conflicts between Ms. Perron's accounts and Image Group's accounts were resolved when Ms. Perron joined Image Group," said the court. "Rather, the purpose of the account conflicts term was to resolve any conflicts that existed between a new representative joining Image Group and Image Group's existing clients."
The court also found that Image Group didn't breach its client protection term because the PR agency was listed in Image Group's database as Fedorchuk's client and had been for years. The lack of sales prior to the QuadReal project had no bearing on ownership of the account because there was no dormant account list or policy making it "up for grabs," the court said.
There was also no evidence that Image Group or Fedorchuk acted in bad faith or that Fedorchuk ever interacted with Perron's client, Bentall Kennedy/QuadReal. The only business was through an intermediary — the PR agency that was Fedorchuk's client — and it was that client that recommended QuadReal request to work with Fedorchuk, said the court.
The court dismissed Perron's claim of constructive dismissal.
For more information, see:
• Perron v. IG Image Group Inc., 2020 BCSC 171 (B.C. S.C.).