'People found their relationships with their coworkers, their managers and people in other departments improved'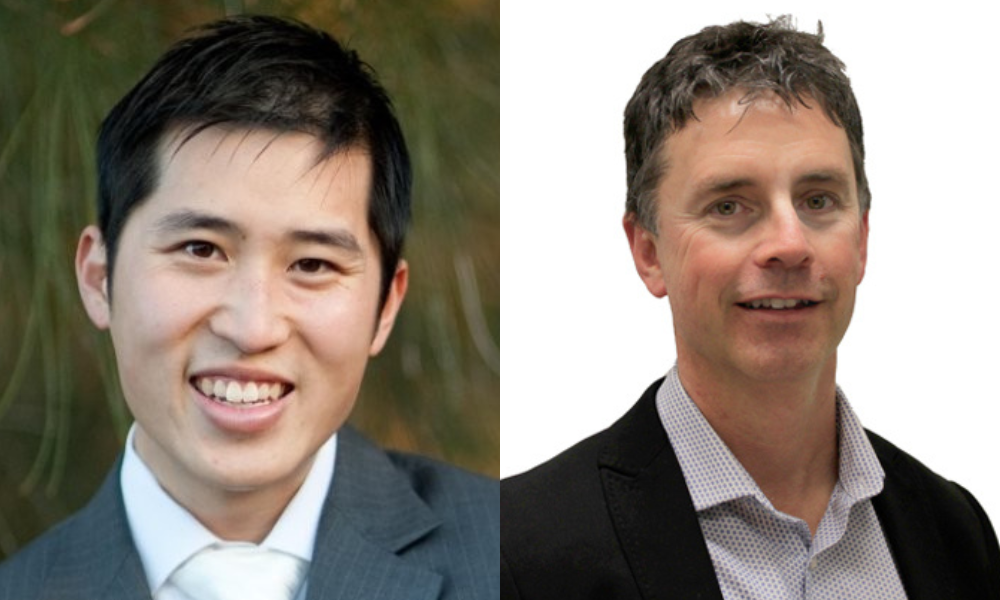 In the past, baggage handlers and flight attendants at KLM worked in separate departments and rarely interacted, leading to potential bad blood when something went wrong and both sides blamed each other.
But when the airline implemented AI in its baggage loading departments, suddenly both areas worked better together, according to Michael Chu, partner and associate director, data science at BCG in Sydney, Australia.
"Now, baggage attendants can actually have AI recommendations to tag certain bags for connecting flights, and if they need to make a plane change, or if I need to ensure certain passengers get to the section faster, flight attendants can actually work together, and this person can move quickly because their bag is going to make it."
This provided both sides with "new appreciation of each other and so now, the operation of the service actually works together," says Chu. "That's pretty cool. This new kind of collaboration between people who normally don't talk."
Positive feelings about AI
That's one of the examples in new research by MIT Sloan Management Review and Boston Consulting Group (BCG) that found 60 per cent of employees surveyed view AI in the workplace like a coworker instead of a threat to their employment.
The study, Achieving individual – and organizational – value with AI, heard from 1,741 managers and 17 executives in more than 100 countries and 20 industries.
The MIT report also found that for those organizations actively employing the technology within the workforce, they were 5.9 times more likely to derive financial value versus those who don't.
The MIT/BCG report also looked into how AI is having a positive effect on organizational workflows, according to Chu.
"Just by implementing it, people have had to really rethink, 'How does my organization work? How are decisions made and how they are made differently with new AI inputs?' So you have to rethink how things are done."
Improved autonomy
While AI is well known as something that helps eliminate repetitive and time-consuming tasks for workers, it also improves worker autonomy, says Chu.
"In other words: 'I don't need my boss looking over my shoulder, I can just do my job.'"
This mirrors a separate survey on AI that found almost three-quarters (71 per cent) of respondents believe automation has a positive impact on their job satisfaction.
With benefits such as coaching and business intelligence inherent in the technology, workers become more competent as a result of using AI, says Chu. "In fact we found roughly two-thirds of our respondents are getting good feedback on their past actions or future actions."
How they interacted with colleagues was another surprising finding, he says.
"People found their relationships with their coworkers, their managers, and people even in other departments improved as a result of having AI in the workplace, which was quite fascinating."
HR leading the way
While many organizations are rolling out AI applications, HR has become one of the leading areas in which this is being done, says an HR expert.
"AI is certainly taking some leaps and bounds here in the last number of years and as we're dealing with creative solutions coming out of the pandemic, organizations have changed their HR strategy and culture to adapt to the new way that things are happening," says Todd Pannett, manager of HR consulting at Cenera, consulting firm in Calgary.
"Gone are the days of clunky spreadsheets and organizations are adopting or already have adapted to automated AI solutions, such as applicant tracking and onboarding, payroll, and everything in between."
A U.S. company is using cobots to integrate its Philippine-based virtual assistants directly into work settings in the United States.
And while such areas as performance management or disability administration may still be handled by humans, "if organizations are looking for efficiency, and better training solutions and some personalized things, the benefit from a cost perspective is certainly going to be a positive that organizations will look at," says Pannett.
For HR, the benefits are enormous in many areas, says Pannett, especially in talent acquisition.
"Gone are the days of an organization having a posting, and 10 to 20 people apply. Now, we're seeing hundreds of applicants applying for different positions and the AI takes the manual work out of sifting through those 100 applicants and narrowing it down to a few chosen few, which takes less than a few minutes."
And for onboarding those new workers, a good AI system can provide "key contacts, training suggestions, policies, even looking at career development, career planning," he says.
"That first look into an organization and the first impression into an organization and AI can really help with the streamlining of that and it takes out HR being in control of that, so it's more efficient."
Scotiabank is seeing success in using AI in its recruitment process.
Each day it seems, there are new AI applications rolling out, says Chu and this momentum will only grow moving forward.
"AI can be set up, for example, as a high decision-maker: 'This is the work schedule, you must turn up at this date.' It can be set up as a coach: 'Hey, last time you did this, it didn't work so well. What about this?' Or even as a trusted subordinate who follows your instructions to the tee: 'I want to achieve this outcome. Please figure out how to make that work, and just do it.'"