Many people say they're more comfortable talking to a robot than a manager: Report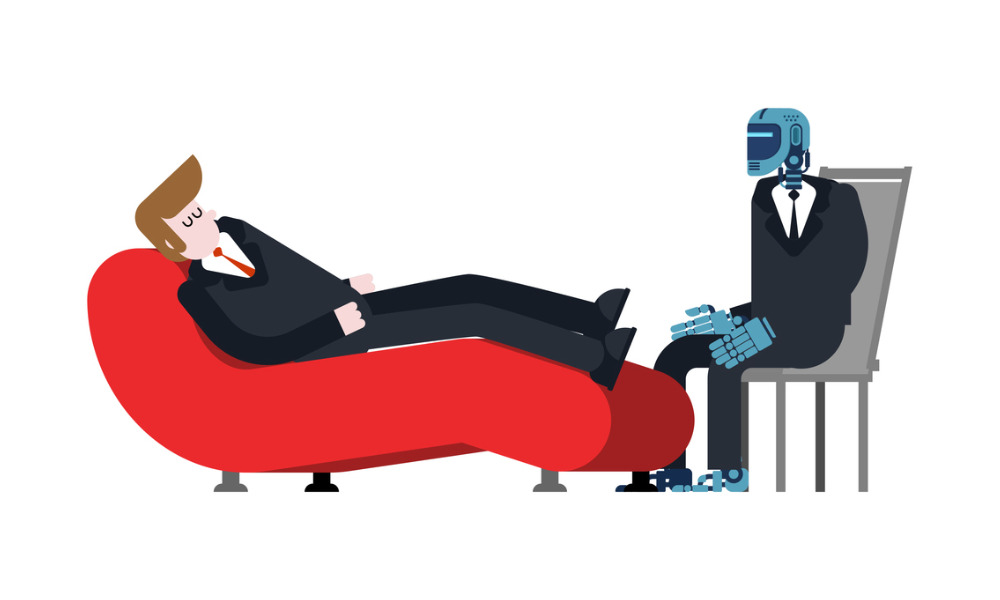 Can AI and other technology help combat some of today's mental health challenges?
More than four in five people worldwide seem to think so, believing that robots can support their mental health better than humans, according to a report.
And more than two-thirds (68 per cent) say they would rather talk to a robot than their manager about stress and anxiety at work.
One reason? Almost two-thirds (64 per cent) feel that robots and chatbots represent a judgement-free zone where people can seek information without exposing their weaknesses to bosses and colleagues, according to the report by Oracle and Workplace Intelligence.
A recent report by Deloitte suggests COVID-19's impact on mental health could last for years.
Three-quarters of workers and leaders also say AI has helped their mental health at work by: providing them with the information they need to do their job more effectively (31 per cent); automating tasks and decreasing workload to prevent burnout (27 per cent); and reducing stress by helping to prioritize tasks (27 per cent), finds the survey of 12,347 employees, managers, HR leaders, and C-level executives across 11 countries.
"While only time will tell if there will be widespread AI adoption for mental health in the future, it's safe to say that remote working experiences have helped alleviate digital apprehension that may have once created a barrier," says Dan Schawbel, managing partner at Workplace Intelligence and author of the report.
"Organizations that are early adopters of technologies that improve the mental well-being of their workforces will be seen as forward-thinking and more supportive. And the business benefits of increased productivity and an enhanced culture of caring are clear."
Once mental health problems have been identified in an employee, that person should be carefully and respectfully approached, says an expert in talking to Canadian HR Reporter.
To respectfully address mental health in the workplace, Randstad Canada recommends employers:
open the dialogue early
don't make mental health shameful
provide tools and resources
listen without judgment
prioritize work-life balance
focus on healthy leadership
train their leaders
involve employees in decision making.