Immersive modules meant to promote trade occupations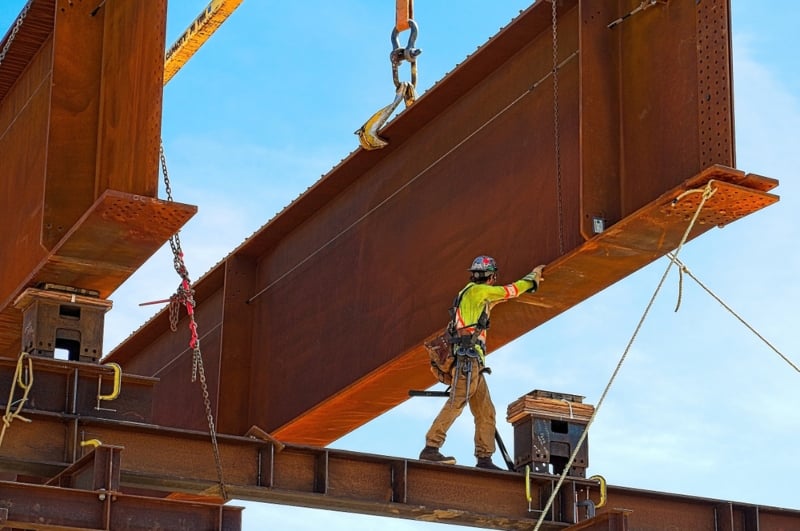 Looking to lure more job candidates into the steel and aluminum trades, Ontario is investing in virtual reality (VR).
The provincial government is committing more than $1.4 million to help with the creation of a "cutting-edge career exploration tool." The VR software is being developed through the Brockville, Ont.-based Employment and Education Centre to create 10 virtual modules where jobseekers can learn about career options in an interactive, digital environment.
The primary reason behind the initiative is the skills gap, says Merrilee Fullerton, minister of training, colleges and universities.
"Employers are struggling to find workers, and jobseekers are struggling to find employers."
With the VR modules, people can test out different career opportunities, she says, as the advances in virtual reality, simulation, robotics and artificial intelligence "really is changing the landscape of how we perceive trade."
It's also about promoting the trades and the good-paying jobs in the steel and aluminum sector, says Fullerton.
"This is an important way to make sure that jobseekers, workers, students have the opportunity to explore what's out there. And it's an efficient way, as well, because that way, jobseekers, students, people looking to reskill or upskill can look at what's available, and get a sense of what those jobs entail. And… employers can then have jobseekers that have been informed and gone through this process, and match more efficiently."
"The CareerLabsVR project will give Ontario businesses a unique new way of attracting talent (and) workers and jobseekers will have an exciting and compelling way to learn about careers in the steel and aluminum industries," said Steve Clark, MPP for Leeds-Grenville-Thousand Islands and Rideau Lakes in Ontario.
The whole initiative started with the centre's career lab — which involves virtual reality programming to help with career exploration, says Elisabeth Meyer, youth job connection program co-ordinator at the centre.
"You're able to immerse yourself in a career that normally you wouldn't be able to test out… prior to committing to education, or coming into an apprenticeship, or whatever the case may be."
The centre already has modules for career exploration in five skilled trades: heavy equipment operator, residential electrician, HVAC, plumbing and robotics technician.
It's about looking at jobs where there's a need right now, she says.
"Those are like the hot careers, currently, and just give individuals a taste of what actually happens when they're on the job. So, for example, the heavy equipment operator, you're literally sitting in the cab of an excavator, and you're maneuvering through a jobsite; you are going to a pile of rocks, and you are needing to scoop the rocks and put them into a dump truck that's waiting."
It's effective because VR is so immersive, says Meyer.
"You're sitting in the cab and you can feel that you're right there. It is raining outside, you're trying to use your hand-eye co-ordination to maneuver around porta-potties that are sitting there or people that are walking across the jobsite… all the while you've got the dump-truck driver talking in your ear saying, 'Come on, hurry up, like we've got a deadline, let's go.'"
It shows jobseekers what skills are required, and where they may need more training, along with giving them an idea of whether the job would be a good fit, she says.
"You truly feel the experience when you're in the module."
To start, the modules are available at the Brockville employment centre, but they're also being shipped out to school boards or other employment centres through yearly subscriptions, says Meyer. The package includes a computer tower along with VR goggles, sensors, chargers and handset.
Accompanying the modules are training plans so a teacher offering the career labs can have one student using the VR module while others research their careers or follow lesson plans.
And hopefully the immersive experiences will better capture students compared to the advice of guidance counsellors or career coaches, she says.
The tools can also be used by coaches helping jobseekers figure out what kind of employment appeals to them.
For employers, it means the job candidates who have gone through the modules have a solid grasp of what's involved with the job and are truly committed, says Meyer.
"What's pretty awesome about it is they really, truly have an understanding of what may be involved," she says. And that's important "because the cost of training a new employee is so high. So, if anything, down the line, I could see that this could (have) a trickle-down effect that an employer may notice."
The centre will be adding a module every couple of months, she says, so the goal is to have a variety of options coming through.