'Leaders will need to consider the tools, behaviours and incentives that will enable employees to be productive, collaborative and creative'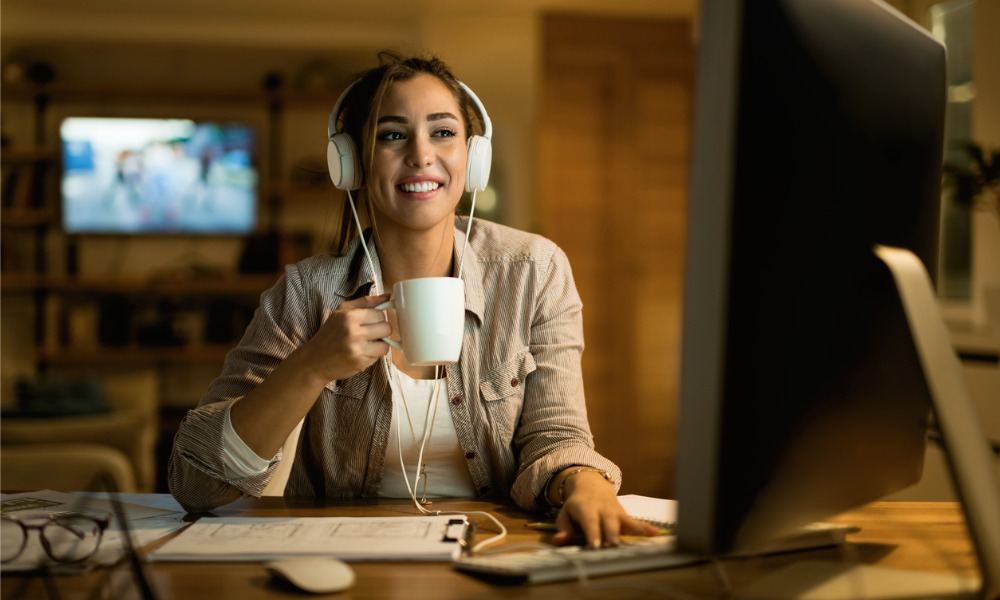 More than half (52 per cent) of CFOs say that they will make remote work a permanent option, and they are going to make some adjustments to the setup, according to a global survey from PwC.
Fifty-two per cent say they will take steps to improve the remote work experience while 50 per cent say they plan to accelerate automation and new ways of working.
These findings correspond with the 75 per cent of CFOs who say the increased flexibility developed during the crisis is a factor that will make their organization stronger over the long term, and the 65 per cent who cite the resiliency and agility they have built.
"To sustain these gains, company leaders will need to consider the tools, behaviours and incentives that will enable employees to be productive, collaborative and creative — and invest in areas that will have the most impact," says PwC. "Equally important, because remote work brings an elevated risk of burnout, leaders need to focus on employee well-being, including encouraging time away, offering mental health support and meeting people's individual needs."
Return to office
But as employers begin to get workers back into their workplace, safety is still top of mind: 75 per cent are planning new workplace safety measures while 72 per cent are reconfiguring work sites to promote distancing.
Also, 79 per cent of business leaders are very confident about their companies' ability to provide a safe environment for their customers while 74 per cent are confident they can do the same for their workers.
And, although a new wave of COVID-19 infection is among their top concerns (58 per cent), they also report feeling very confident that they would be able to respond effectively (71 per cent).
However, just 45 per cent of CFOs say they are very confident about building skills for the future while 27 per cent are confident about identifying new revenue opportunities, found the survey of 989 leaders in 23 countries or territories conducted during the weeks of June 1 and June 8, 2020.
Other concerns
Six in 10 (60 per cent) CFOs are also concerned about the global impact of the economic downturn, according to the report.
Almost half (47 per cent) expressed concerns about the financial impact on their business, including the effects on results of operations, future periods, liquidity and capital resources. Of less concern are issues such as supply chain disruptions (17 per cent), cybersecurity and the ability to effectively manage hybrid remote and on-site work models (both 16 per cent).
"This may be attributed to the fact that many companies have proven their capabilities in these areas during the previous weeks and months," says PwC.
According to a study released in June, employers are somewhat divided when it comes to bringing remote employees back to work in the U.S. Almost half (44 per cent) plan to start bringing people back within one to three months, while 34 per cent plan to do so within a month.
Also, while one-third (33.3 per cent) of workers around the world either hope or expect to completely return to the office, nearly one-fifth (19.1 per cent) hope or expect to work from home for five days or more per week, according to a separate survey by O.C. Tanner.