Employers divided, concerned about safety, liability: survey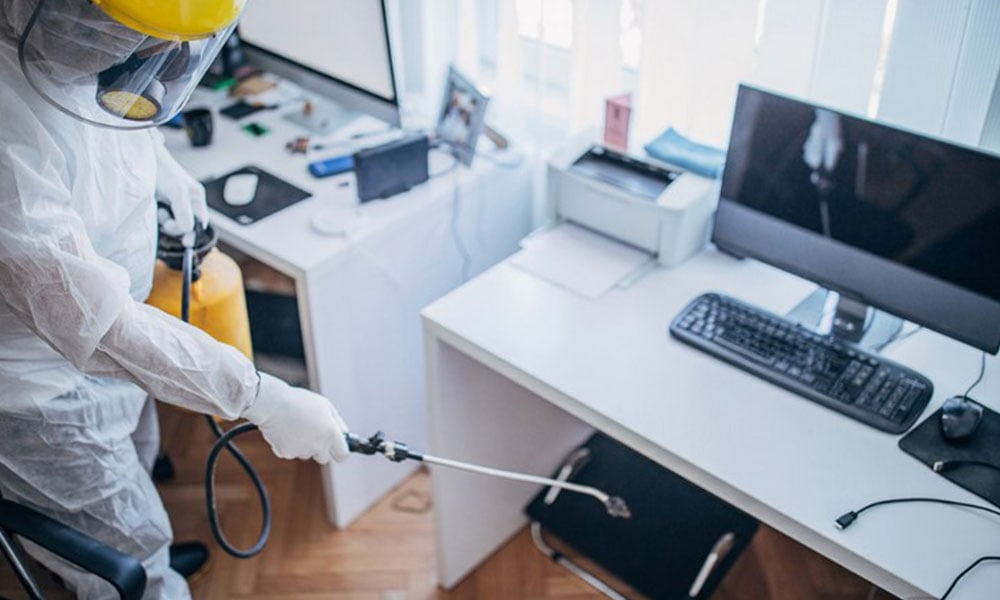 Employers are somewhat divided when it comes to bringing remote employees back to work in the U.S., according to a survey.
Almost half (44 per cent) plan to start bringing people back within one to three months, while 34 per cent plan to do so within a month.
However, 10 per cent said they won't think about the timing until the crisis subsides or testing is broadly available, found the survey of 1,010 in-house counsel, HR professionals and C-suite executives, 20 per cent of whom have operations in Canada.
"While many businesses and their employees are eager to return to a sense of normalcy and resume in-office operations, they face a host of unknowns when it comes to what the workplace looks like in a COVID-19 era and how to keep workers and customers safe," says Alka Ramchandani-Raj, a leader of Littler's COVID-19 Task Force. "Particularly given the wide-ranging, and often conflicting, guidelines from state and local officials, employers are left to balance multiple logistical, emotional and legal concerns in determining whether, when and how to reopen their workplaces.
One-third said they will bring employees back a few weeks after stay-at-home orders are lifted while one-fifth (18 per cent) said they'd bring people back immediately after the orders are lifted.
Remote work requests
When it comes to managing remote work requests, 52 per cent of employers plan to be flexible in accommodating valid requests until the pandemic subsides while 30 per cent plan to change their remote work policies and increasingly allow employees to work remotely if they have proven they can be effective in doing so, found Littler.
However, 13 per cent will make reasonable accommodations only for those in high-risk groups, including elderly employees or those with underlying health conditions or disabilities.
While one-third (33.3 per cent) of workers either hope or expect to completely return to the office, nearly one-fifth (19.1 per cent) hope or expect to work from home for five days or more per week, according to a separate survey.
Legal concerns
Sixty per cent of employers are somewhat concerned about reopening due to liability over coronavirus-related claims and the potential for lawsuits if workers contract the virus, and 11 per cent are concerned to a great extent, found Littler. More than one in five (23 per cent) have very little concern.
Employers expect an uptick in workplace claims or lawsuits concerning the following matters:
leaves of absence entitlements (68 per cent)
unsafe working conditions (59 per cent)
workers' compensation (43 per cent)
employee privacy concerning their medical information (34 per cent)
retaliation against employees reporting concerns or requesting accommodation (31 per cent)
payment of wages during quarantine or furlough periods, unpaid overtime of remote employees (24 per cent)
discrimination (22 per cent)
violations of policies requiring companies to provide advance notice of large layoffs (eight per cent)
recovery claims (three per cent)
Safety
Employees also plant to take several steps to ensure workers' safety in the workplace, including:
increasing the frequency and depth of cleaning disinfecting of (90 per cent)
limit or restricting employee contact in common areas (87 per cent)
providing or encouraging the wearing face coverings, gloves or other protective gear (86 per cent)
modifying physical workplaces to maintain distance between workers (78 per cent)
continuing remote work for those whose jobs do not require them to be in the workplace (78 per cent)
rotating employee schedules or split shifts to facilitate distancing (68 per cent)
conducting employee temperature or health screenings (58 per cent)
implement high-efficiency air filters for other controls to increase circulation, filtration or ventilation (18 per cent)
Among those who said they will conduct health screenings, 89 per cent will do temperature checks and 72 per cent will do symptoms checks, while others will do antibody tests (eight per cent), antigen tests (seven per cent) and diagnostic tests of genetic material (six per cent), found Littler
When it comes to returning employees to the workplace, 84 per cent are of employers prioritizing employee communications and total wellbeing , while 71 per cent have put an increased emphasis on work-life balance, found a separate survey.