'It would be naive to think that employees won't largely find a way to use their 10 paid days per year'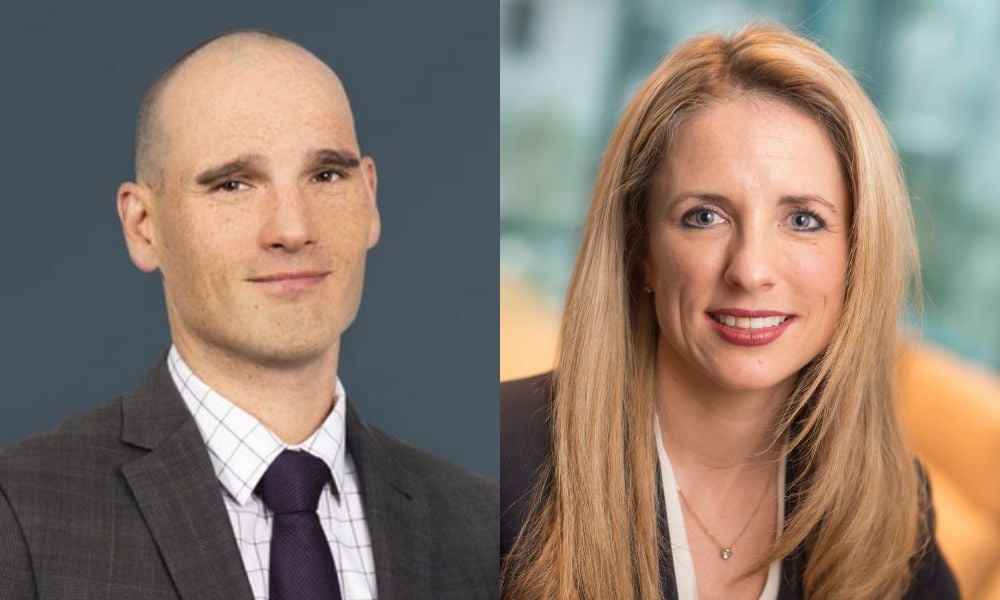 "It's the most generous such entitlement in the country at this stage of the game."
So says Kyle Lambert, a partner at McMillan in Ottawa, in talking about the passage of Bill C-3, which will take effect on Dec. 1, 2022.
The new law amends the Canada Labour Code to provide 10 days of paid sick leave (medical leave with pay) to private sector workers in the federally regulated sector – roughly 945,000 workers or six per cent of all Canadian employees in industries such as banking, telecommunications, broadcasting and transportation as well as Crown corporations.
All employees are entitled to the leave, including part-time, casual and contract employees, as well as those engaged in multi-employer employment.
Administratively, the changes may not be terribly onerous because employers already had the obligation to manage three days of paid personal leave, says Lambert.
"However, anytime a permitted absence, especially a paid absence, increases, employers will have to grapple with managing more employee absences. I think it would be naive to think that employees won't largely find a way to use their 10 paid days per year."
Ten days "is going to be a huge jump," says Nicole Skuggedal, a partner at Lawson Lundell in Vancouver.
"For smaller workplaces, this is fairly considerable," she says. "COVID has taught us we don't want our employees coming to work sick and spreading things to their colleagues. But we also have to remember the cost of that is now being borne by the businesses and not the government."
And that cost adds up for small employers. One surprising aspect revealed in the recently released regulations is that the new legislation applies to employers with fewer than 100 employees, says Skuggedal.
"The initial amendments contemplated that the government could have it only apply to employers with 100 or more employees. And then, over time, it would apply to smaller workplaces," she says.
"[Now] it's going to apply to all federal employers. Ten days of paid leave is a significant cost, particularly for small and medium-sized businesses that may not have been paying that."
Staggered approach
As of Dec. 31, 2022, employees who have completed at least 30 days of continuous employment will have access to their first three days of paid sick leave. Employees hired after that date will also be entitled to three days of paid sick leave after completing 30 days of continuous employment.

Starting on Feb. 1, 2023, employees will acquire a fourth day of paid sick leave and will continue to accumulate one day of paid sick leave each following month, up to a maximum of 10 days per year.
The government has tried to ensure that employees have some entitlement, but employers aren't faced with too much of a burden in managing longer-term employee absences right away, says Lambert.
"Similarly, the carryover threshold or the language in the legislation ensures that an employee will have no more than 10 days in a given year — notwithstanding that unused days can be carried over — [and] is meant to assist employers as well."
Since it's not 10 days right at the outset, the rollout will be easier for employers, in contrast to the five paid sick days introduced in British Columbia which came about all at once, says Skuggedal.
Also, an employer can require employees to take the leave in full-day increments, she says, "which is beneficial to an employer versus having an employee using a couple of hours for a medical appointment here, a couple of hours for a medical appointment there… Because if you have an employee out for the entire day, it's sometimes easier to bring in a replacement."
Impact on personal leave
An employee can take paid sick leave for the following reasons: personal illness or injury; organ or tissue donation; medical appointments during working hours; or quarantine of the employee.
And as of Dec. 1, 2022, the code will be amended to remove treating an employee's illness or injury from the reasons for which personal leave may be taken. Therefore, an employee will no longer be able to take personal leave to treat their illness or injury.
Right now, employees can take up to five days for personal leave, three of which are paid by the employer. With that being removed for injury or illness, employees are still entitled to the three days for the personal leave, says Skuggedal.
"It makes sense to take illness and injury out of the personal leave now that you have a whole other 10 days allocated to that," she says. "Employees still retain the personal leave benefit for other purposes. So now you effectively have 13 days of paid leave."
Access to paid sick leave could help reduce the mortality rate of workers, according to researchers from Syracuse University in the U.S.
Doctor's notes for paid sick days
Employers may request that employees provide a medical certificate issued by a health care practitioner, if they are absent for five consecutive days or longer. Employers must make this request within 15 days after the employee returns to work.
But that timeframe of five days could cause issues when it comes to questionable absences, says Skuggedal.
"Most of the time, if you have a positive working relationship with your employees, you trust them… you have a sense that they truly are sick and it's not an issue. But you do have those malingering employees and one of the problems I foresee with the medical note after five days is you cannot request a medical note for those frequent, intermittent absences — the ones where you may have the most concern about the veracity of the leave."
When it comes to medical notes, it is always best to be practical, says Lambert.
"Certainly, employers have a right to ask for one and should do so if they believe that that is necessary in order to manage their business. At the same time, when you're dealing with, for example, a cold and flu season or a COVID season, is it necessarily practical to require every employee who's going to make use of these paid medical leave days to be away for a day — because they've got a stomach bug or because they've got the flu — to provide you with a medical note? In all honesty, it probably isn't… you've sort of defeated the purpose of the exercise."
Employers like to have some certainty that they're not being taken advantage of, while employees don't want to feel as though they're not being trusted, he says, "so there's a there's a balance to be struck, and the balance in every workplace is going to be a little bit different."
In 2020, MPP Mike Schreiner of the Ontario Green Party introduced a private member's bill to the Ontario legislature seeking to re-establish a permanent ban on sick notes in the province.
Minimum standard for benefit
The new paid sick leave is a minimum standard so if there is an existing employer benefit that is greater than the new leave, that leave or benefit will be considered to meet the minimum standard.
If an employee is in a unionized environment, they will be faced with the terms and conditions of the collective agreement and employers can't change the benefits for members.
Employers in a lot of cases will have the right to amend their policies to say that any paid sick leave or paid personal leave that they provide is inclusive of, and not in addition to, what is provided under employment standards legislation, says Lambert.
"Employers did the same thing, in many cases, when the three paid personal leave day provision was set out. That said, employers should be wary to make sure that they're not altering the terms of a contract. It's one thing to have a policy that provides for some gratuitous personal leave or sick leave or medical leave. But if a given amount is set out in an employee's contract, there may be more required, because now you're altering a contract," he says.
"The question will be: do they want to continue to exceed what the law requires? Or do they want to just do what the law requires, given that the law is more generous than what they've currently been providing?"
It's doubtful there are many employers that provide more than 10 days of paid sick leave, says Skuggedal. "And if they did, I don't think they would claw back the benefit; I don't see much value in that."
Record-keeping requirements
Employers will be required to keep detailed records of the leaves, including:
start and end days
the year of employment in respect of which the leave was earned
the number of days of leave carried over from a previous year
a copy of any written request for a medical certificate made by an employer
a copy of any medical certificate submitted by an employee.
It's good practice to always keep a record of absences and a record of medical certificates, says Skuggedal.
"You may, over a course of years, discover a pattern — in particular, if employees are frequently going beyond the 10 days — and so for attendance management purposes, you're going to want to see the utilization."
Employers should also ensure the records are stored in a secure way, she says.
"These are also sensitive records to which privacy laws are going to apply, particularly the medical certificates… [and] federal employers in the public sector, they will be subject to the Personal Information and Electronic Documents Act [PIPEDA]."
Recently, a New Brunswick health authority unjustly dismissed a worker for excessive absenteeism because the employer failed to establish what constituted "excessive," an arbitrator ruled.
Enforcement considerations for compliance
Employers who do not comply with the new provisions are subject to a number of compliance and enforcement measures, including administrative monetary penalties.
It will be interesting to see what types of penalties are initially awarded, says Skuggedal.
"Hopefully, [the government] will not come in with a heavy hand but they will work with employers so they understand — particularly for small and medium sized employers — that it may not be the top of every legislative update they need to be complying with, but they'll use it as a learning opportunity versus going straight to a penalty," she says.
"We have seen that with the labour program with the harassment and violence requirements to put in place new harassment and violence policies and training, they have taken an approach that is more 'We want you to be in compliance, then we're going to issue penalties.'"
The typical approach in the case of a breach that is not in bad faith or not part of a systemic or intentional breach is a compliance order that must be adhered to within a certain timeframe, says Lambert.
"The labour program wants to encourage employers to comply with the legislation, and taking a purely punitive approach is not the best way to be doing that."