Employees can work anywhere, compensation won't change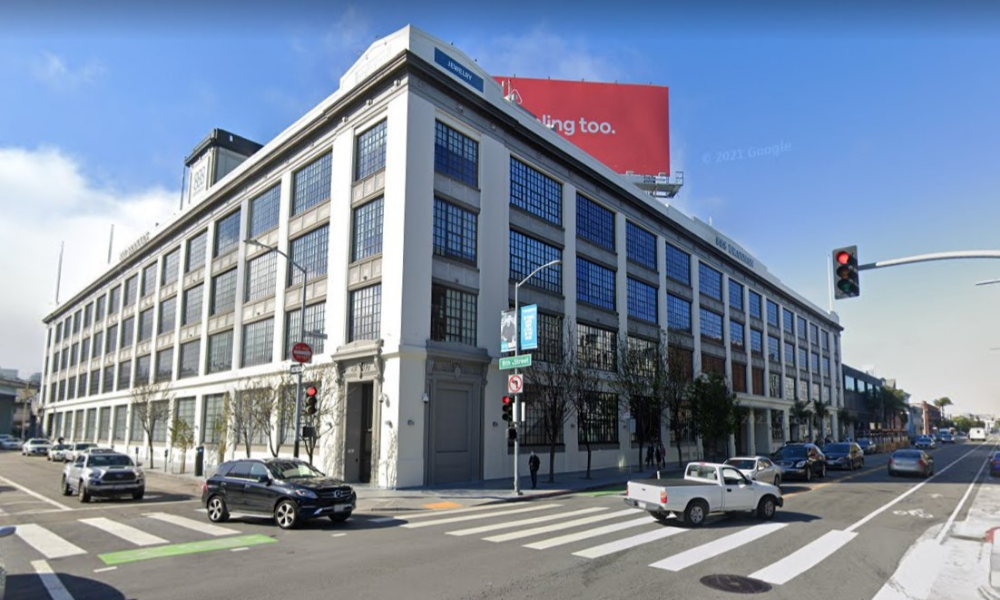 As the pandemic subsides, employers continue to make changes to their workplace.
Airbnb has announced that its employees can live and work anywhere, meaning from home or the office, while Glassdoor reopened several offices as part of its "Work Where You Want Policy."
Best Buy Canada and Deloitte Canada have made similar decisions.
It's about giving people the flexibility to make the right choice based on where they're most productive, says Airbnb CEO Brian Chesky, aside from some roles that are required at a specific location.
"We've designed a way for you to live and work anywhere — while collaborating in a highly coordinated way, and experiencing the in-person connection that makes Airbnb special," he says.
"I've always believed that you design the culture you want, or it will be designed for you. I'm excited about this new design and giving you the flexibility to live and work anywhere. I think it will unlock some amazing creativity and innovation — and make working here really fun."
Staff can also move anywhere in the country to work and their compensation won't change.
"Starting in June, we'll have single pay tiers by country for both salary and equity. If your pay was set using a lower location-based pay tier, you'll receive an increase in June. Before you move, make sure to talk to your manager about performance and time zone expectations, as well as your availability for team gatherings," says Chesky, adding that permanent international moves are more complex, so they won't be supported this year.
The focus on flexibility means Airbnb can hire people from anywhere, he says.
"If we limited our talent pool to a commuting radius around our offices, we would be at a significant disadvantage. The best people live everywhere, not concentrated in one area. And by recruiting from a diverse set of communities, we will become a more diverse company."
In addition, starting in September, employees will be able to live and work in over 170 countries for up to 90 days a year in each location.
"Everyone will still need a permanent address for tax and payroll purposes, but we're excited to give you this level of flexibility," he says.
And staff will also meet up regularly for team gatherings, off-sites, and social events.
"Being together to connect and collaborate has always been an essential part of our culture, and we're doubling down on that. Instead of spending a set number of days in the office together, we're prioritizing meaningful in-person gatherings that will happen throughout the year," says Chesky.
By 2023, most staff should expect to gather in person every quarter for about a week at a time, and more senior roles will be expected to gather more often, he says.
"We'll do our best to define windows when most large team off-sites will occur and give you plenty of notice so you can make it work with personal and family plans."
In making the announcement, Chesky emphasized the importance of trust at the roughly 6,000-employee company.
"For me, it's simple: I trust you, and flexibility only works when you trust the people on your team. You've shown how much you can accomplish remotely. In the last two years, we navigated the pandemic, rebuilt the company from the ground up, went public, upgraded our entire service, and reported record earnings, all while working remotely. It's clear that flexibility works for Airbnb."
It's important for employers to have a "head of remote" or "chief remote work officer," says one expert.
Glassdoor reopens office, welcomes hybrid work
At the same time, Glassdoor announced the opening of its new global headquarters in San Francisco, along with the reopening of its offices in London, Chicago, and Uniontown, Ohio.
The reopenings are part of the company's "Work Where You Want Policy" first launched in June 2020, which gives employees the choice to work fully remote, fully in the office or a hybrid of the two.
"We believe greater flexibility empowers all employees to do their best work in the way that works best for them," says CEO Christian Sutherland-Wong.
"Whether it's collaborating on exciting business challenges, productive individual work or in-office face time with the team, Glassdoor's hybrid workplace helps us deliver a world-class employee experience in an era where company culture can thrive both within and beyond the office walls."
According to a recent Glassdoor employee survey, 58 per cent plan to embrace full-time remote work going forward, while 42 per cent plan on conducting hybrid work going forward (working both from home and an office at least one day per week). And the most favoured in-office days are Tuesday, Wednesday and Thursday.
"Putting employees in the driver's seat comes with a high degree of personal responsibility and accountability; we are a high-performing culture and trust employees to work in the best environment for them that supports engagement, productivity, and overall success," says Carina Cortez, Glassdoor chief people officer.
While more than half of companies say they want employees back in the office full time, they may have a problem: Turnover.
In a survey of more than 500 professionals in Canada, more than half (53 per cent) of those currently working from home would look for a new job with remote options if their company wanted them back at the office five days a week.
That's up 20 points from one year ago when it was 33 per cent, says Robert Half.