Employee feedback behind change to hybrid model as HQ moves to Vancouver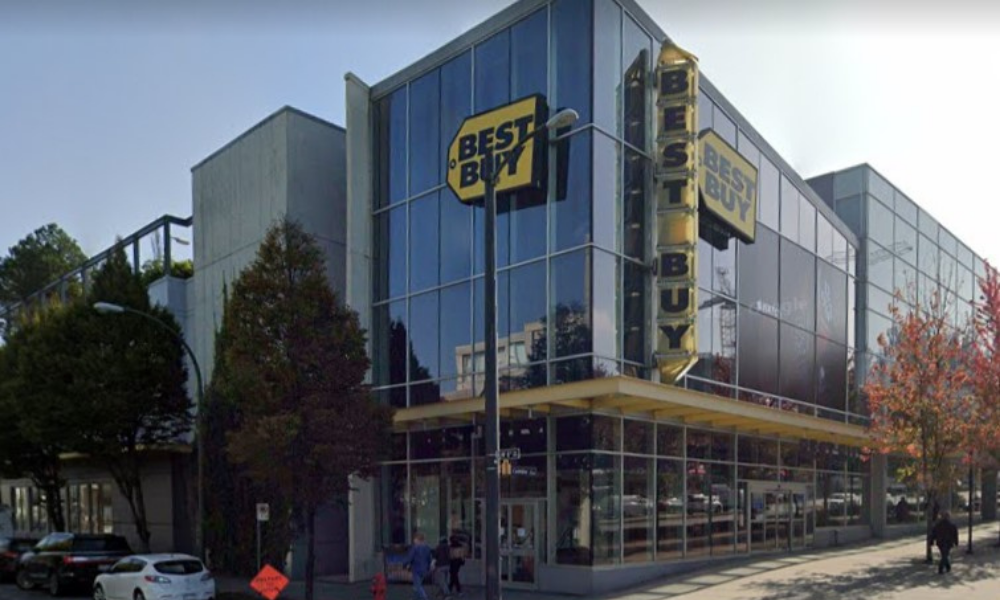 Best Buy Canada has decided it is moving towards a remote-first work approach for all corporate employees.
In May, the company will also be relocating from its Canadian headquarters in Burnaby, B.C. to a modern new office in Vancouver, offering "state-of-the-art workspaces."
The new office space will be used for "intentional connection, collaboration, to inspire cross-functional innovation and serve as a space for those who want or need the option to work in an office."
The Canadian company has roughly 12,000 employees nationwide, with more than 1,200 at its corporate head office.
Back in July 2021, Deloitte Canada said it was giving employees the flexibility to choose where, when and how they work.
But a top concern among executives with respect to flexible work is the potential for inequities to develop between remote and in-office employees, according to a report.
Employee feedback
Best Buy's move follows employee surveys conducted both before and during the pandemic, where 96 per cent of staff said they were able to do their jobs as effectively if not more effectively working remotely than in the office full time.
More than half said they only wanted to come to the office when specifically required, as opposed to on a regular basis or required number of days per week or month.