Many working parents not feeing supported by employers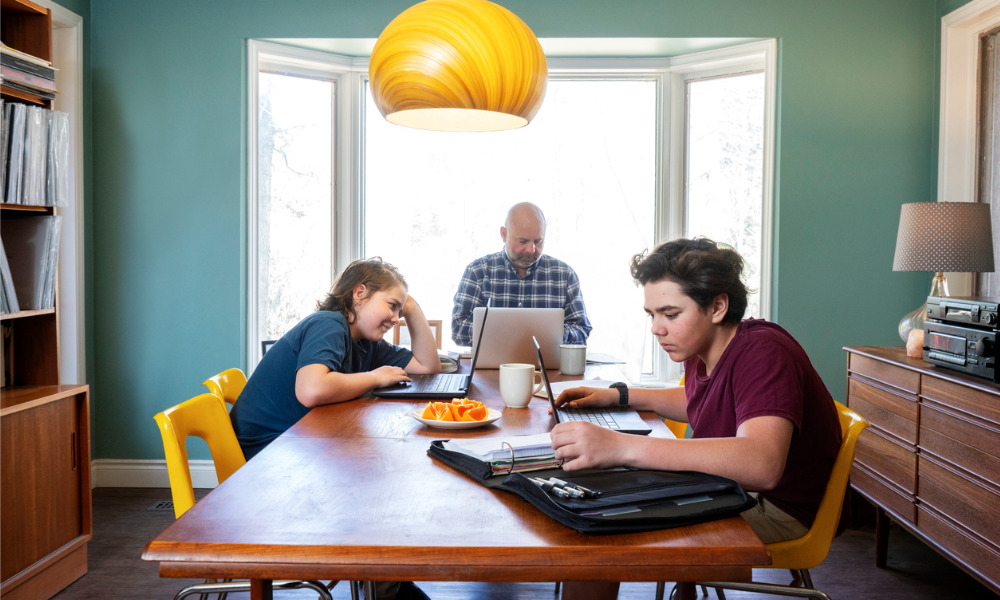 Employers will want to consider the challenges of many parents this September, judging by the results of a recent survey.
Almost two-thirds (64 per cent) of parents say they are concerned about their own anxiety if their child is expected to go to school in September, according to a survey from the Canadian Mental Health Association (CMHA).
Seventy-eight per cent worry about their child contracting COVID-19 at school while 79 per cent worry their child may bring the virus into the household and infect other people, found the survey of 1,002 Ontario adults conducted from July 23 to Aug. 2.
If schooled at home, more than six in 10 parents are concerned about their child's motivation and productivity in the home environment (67 per cent), being able to provide educational support at home (64 per cent) and the ability of their child to learn at home (63 per cent).
In the U.S., three in four (75 per cent) of workers believe that work-schedule flexibility is one way that their employers could help this upcoming school year -- but 27 per cent of parents feel unsupported by their employer this back-to-school season, according to Yahoo Finance, citing two recent Monster Worldwide studies.
A recent survey found that offering flexible work options has a positive effect on workers' mental health and wellness, according to FlexJobs.