Manitoba allows paid time off for vaccinations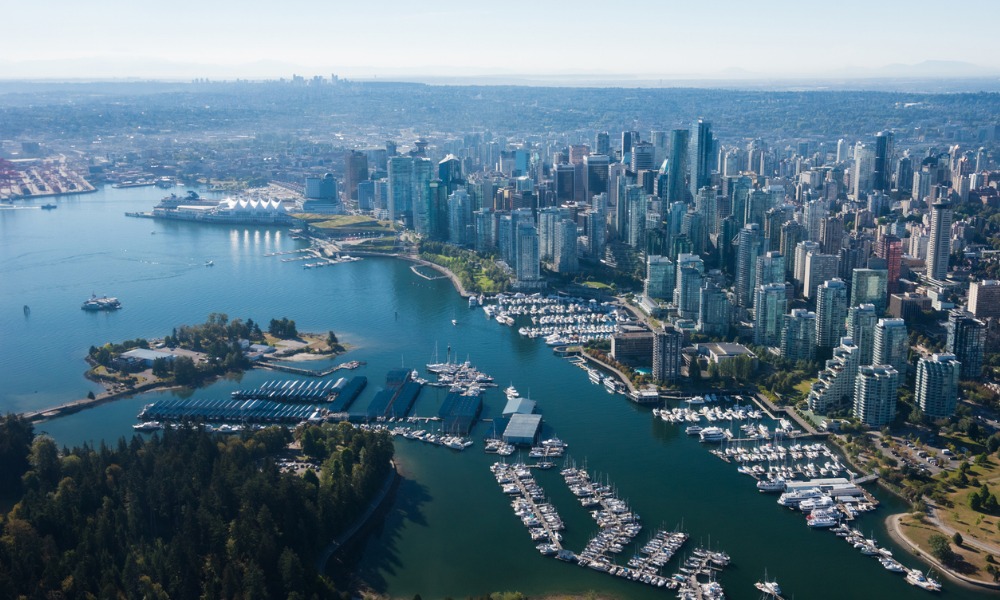 British Columbia has tabled legislation that will provide workers with a paid sick leave program during the pandemic and afterward, including permanent paid sick leave.
Amendments to the Employment Standards Act will bring in three days of paid sick leave related to COVID-19, such as having symptoms, self-isolating and waiting for a test result.
Employers will be required to pay workers their full wages for the duration of the leave, and the provincial government will reimburse employers without an existing sick leave program up to $200 per day for each worker.
"The best way to protect workers, their families and co-workers during this pandemic is to have a paid sick leave program in place," says Premier John Horgan. "Our made-in-B.C. program will help cover the costs for hard-hit businesses so we can all get through this pandemic together and move to a strong economic recovery."
The short-term paid sick leave will be in effect until Dec. 31, 2021. It will bridge the gap for workers between when they first feel sick and when they can access the federal Canada Recovery Sickness Benefit. The small percentage of employers that have a highly paid workforce but do not already have paid sick leave will be required to cover any remaining wages owed above $200 for each COVID-19 sick day taken.
To support the leave, WorkSafeBC will administer the employer reimbursement program on behalf of the province.
"Paid sick leave will help stop the spread of COVID-19 and provides a model for more permanent policy in British Columbia and across the country," says Jerry Dias, Unifor national president. "Although three days per calendar year is inadequate, today's announcement opens the door for future expansion."
Recently, B.C. made it official that full- and part-time employees in the province can take up to three hours of paid leave to get the COVID-19 vaccination.
Permanent program planned
The legislation will also provide workers with a permanent paid sick leave program to help out those who cannot work due to any illness or injury beginning Jan. 1, 2022.
"We are stepping up to create permanent paid sick leave protection for British Columbians as part of our commitment to a better future for workers and workplaces," says Harry Bains, minister of labour. "We will consult widely and base the long-term entitlement on what we hear, so it meets the needs of workers and supports healthy businesses."
An estimated 50 per cent of B.C. employees, or upwards of one million, do not currently have access to paid sick leave.
Ontario previously introduced legislation that, if passed, would require employers to provide employees with up to $200 of pay for up to three days if they miss work because of COVID-19.
Manitoba covers vaccines
Manitoba has also proposed to amend its Employment Standards Code to require employers to allow employees up to three hours of paid leave each time an employee requires a dose of vaccine.
The wage rate would be fixed at an employee's regular wage rate, or the average wage for employees whose wage varies, such as those paid on commission.
"We are at a critical point in our fight against COVID-19 and we want to encourage all Manitobans to get their COVID-19 vaccine as soon as they are eligible," says Scott Fielding, minister of finance. "Our government is removing barriers so Manitobans can confidently book a COVID-19 vaccination during work hours without fear of losing out on their regular wages."
Under the proposal, employers could require employees to provide reasonable verification for the necessity of the leave, however, employers cannot require a physician's note or medical certificate to avoid unnecessary burden on the medical system, according to the government.
Employees who need more time to travel to vaccination appointments or who suffer from vaccine side effects would be allowed to take a longer unpaid leave.
"Better late than never, but Manitobans deserve a lot more than the bare minimum," says Dias. "Rather than waiting for other provinces to take action, Premier Brian Pallister should show some initiative and implement a real paid sick days program."