Worker Income Protection Benefit would last as long as CRSB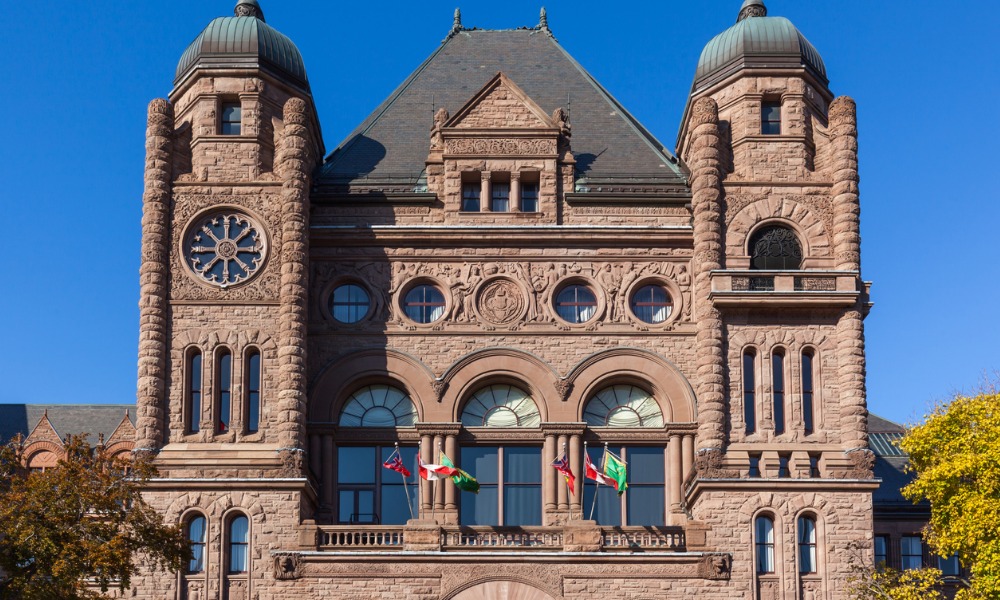 Ontario is introducing legislation that, if passed, would require employers to provide employees with up to $200 of pay for up to three days if they miss work because of COVID-19.
The leave would allow workers to get tested for the virus, wait for their results in isolation or get their vaccine, according to the government.
"Our government has long advocated for the federal government to enhance the Canada Recovery Sickness Benefit [CRSB] program to better protect the people of Ontario, especially our tireless essential workers," says Monte McNaughton, minister of labour, training and skills development. "It is a tremendously positive step that the federal government has signaled their willingness to continue discussions on the CRSB. Now we can fix the outstanding gap in the federal program so workers can get immediate support and can stay home when needed."
The announcement came after Ontario's Bill 247, which would have required employers to provide personal emergency leave to employees, was voted down.
The Worker Income Protection Benefit (WIPB) would be retroactive to April 19, 2021 and effective until Sept. 25, 2021, the date the CRSB will expire.
The government will partner with the Workplace Safety and Insurance Board to deliver the program and reimburse employers up to $200 per day for each employee.
Meanwhile, if an eligible worker learns that they must isolate for longer than 50 per cent of the time they would have otherwise worked for the week – whether because of a positive COVID-19 test or risk of exposure – they may apply for the Canada Recovery Sickness Benefit if they haven't taken a paid leave day under the proposal.
The province has also offered to provide funding to the federal government to double CRSB payments to Ontario residents, adding an additional $500 per week to eligible individuals for a total of $1,000 per week.
Back in 2019, the Ontario government eliminated 10 days of personal emergency leave each year, with the first two days paid.
Disappointment
Not surprisingly, Unifor expressed disappointment with Ontario's announcement.
"The Conservatives are willing to go to great lengths to protect pandemic profits for big business, while ignoring the solutions that workers and their unions have proposed repeatedly," says Jerry Dias, Unifor national president. "Hopefully, this new program will help fill some gaps, and make it simpler to get time off for vaccinations, but it's a long way from the permanent paid sick leave that workers still need."
Ontarians support the implementation of paid sick days for workers in the province by a margin of more than four to one, Unifor previously noted.
The WIPB falls far short of what health experts and worker advocates have been calling for, says the Workers' Action Centre Even.
"Worse, the scheme provides less money to low-wage workers who would otherwise have qualified for the already flawed CRSB."
Workers cannot receive both the WIPB and the CRSB in the same week, so those who need to stay home for the entire week will still be left taking unpaid days and must forgo income support through CRSB, says the centre.
"In other words, the worker who stays home, gets tested and learns they have COVID, and must therefore continue to stay home, will lose more than $200 in gross weekly income under Ford's plan. In fact, a worker with a seven-hour workday would have to earn almost $30 an hour to be better off under the WIPB than the CRSB."