TTC supervisor denied involvement in a fraudulent scheme, but evidence showed otherwise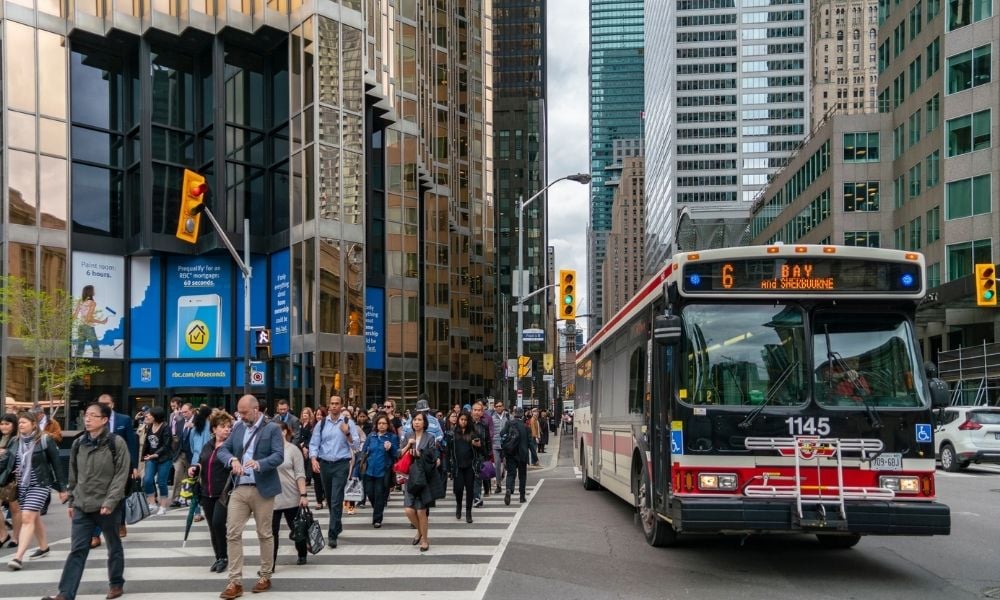 A Toronto transit employee's dismissal for participating in a benefits fraud scheme has been upheld by the Ontario Superior Court of Justice.
Mika Nooks, 35, was hired as a transit operator for the Toronto Transit Commission (TTC) in 2008 and was promoted to route supervisor in November 2014.
In 2013, Nooks overheard co-workers discussing orthotics from an organization called Healthy Fit. She made an appointment and was told that a finance company would provide loans to purchase medical products and services prescribed by a chiropractor working as an independent contractor for Healthy Fit.
Between October 2013 and July 2015, Nooks made 10 claims to the TTC's benefits provider for medical products and services purchased through Healthy Fit. The claims included orthopedic shoes, custom orthotics, compression stockings, compression arm sleeves, chiropractic treatments, a knee brace, and a custom back brace. Each time she purchased a product or service from Healthy Fit, Nooks applied for a loan through companies associated with Healthy Fit.
She used the loan money to make the purchase, made a claim to the benefits provider, and split the amount received from the provider with Healthy Fit. She would usually pay the principal of Healthy Life in cash and keep between 40 and 60 per cent of the amount received from the benefits provider.
None of the medical devices or services Nooks purchased were prescribed by her family doctor, who gave her a complete physical in September 2013 and made no notes about any complaints relating to Nooks' feet, knees, back, neck, arms or legs. In addition to the chiropractor contracted to Healthy Fit, Nooks also received prescriptions from a doctor at a walk-in clinic near the Healthy Fit office.
Fraud scheme exposed
In July 2015, police executed a search warrant at Healthy Fit and arrested the company's principal. He was later charged and convicted of fraud. The TTC investigated Healthy Fit as well and determined that more than 600 TTC employees had submitted fraudulent benefit claims worth almost $6 million. Nooks' claims totalled $15,815.
None of the medical purchases were prescribed by the worker's family doctor, who gave the employee a complete physical and made no notes about any complaints.
On Oct. 9, 2015, TTC management conducted an investigation interview with Nooks. Nooks said that she received all of the medical devices and services for which she submitted claims and repaid the loans. She got upset and said she received $200 from Healthy Fit and occasionally received more from the head of Healthy Fit, but she later claimed that she only said this to make the interview stop as she felt like she was being held hostage.
Nooks didn't hear anything for several months until June 8, 2016, when the TTC terminated her employment. The termination letter stated that she had "engaged in a scheme to improperly claim benefits for custom braces, compression stockings and arm sleeves, shoes/orthotics and knee braces."
Nooks sued for wrongful dismissal, claiming that she didn't participate in the benefits fraud scheme.
Worker didn't need devices and services claimed
The court found that Nooks' doctor had found no health issues related to the products and services that Nooks had purchased from Healthy Fit and all of Nooks' prescriptions came from healthcare providers with connections to Healthy Fit. The evidence indicates that Nooks didn't require the medical devices or treatments she received from Healthy Fit, said the court.
The court also found that Nooks didn't repay the loans in full, splitting the benefits payments with Healthy Fit. The evidence showed that Nooks made multiple cash withdrawals at the instruction of Healthy Fit's principal after the benefits claims were deposited to her account and gave them directly to him. She also couldn't explain why she didn't fully repay the loans immediately after receiving the benefits claim payment, said the court in finding that Nooks knowingly participated in the scheme.
Nooks' misconduct involved 10 different claims over a year-and-a-half, so it was prolonged and required her to take active steps to deceive the TTC, said the court, adding that the TTC conducted a fair and thorough investigation of the matter and Nooks was a supervisor who was required to know and administer the TTC's policies.
"Integrity and trust are important components of the employment relationship," said the court in dismissing Nooks' claim. "When Ms. Nooks' conduct is considered in relation to the surrounding circumstances, I am satisfied that summary dismissal is the appropriate response."
See Nooks v. Toronto Transit Commission, 2021 ONSC 3383.