Today's employees are looking for more flexible work hours, work-life balance and mental health support, finds survey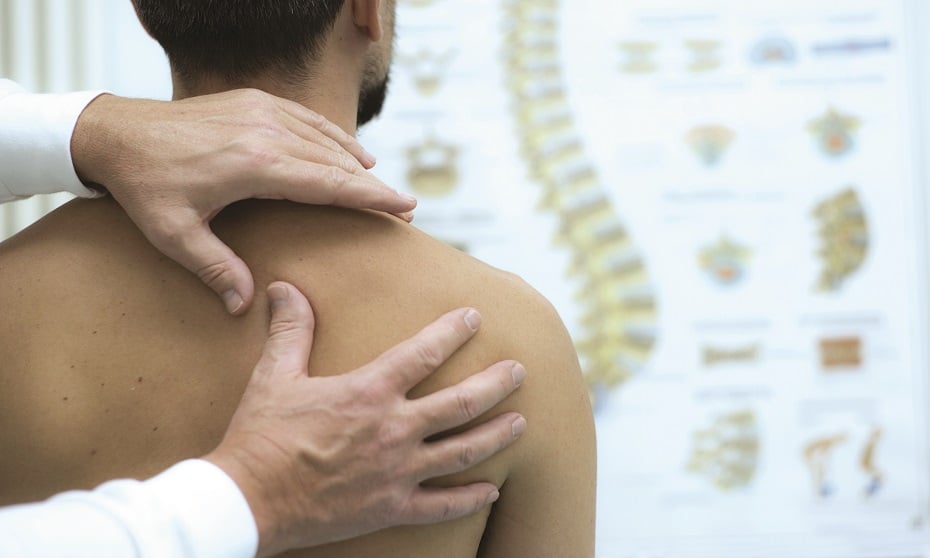 Today's workplace is considerably different than it was just a decade ago, so it's probably not surprising that almost all employers (87 per cent) think employee expectations of benefits and the workplace have changed.
A static benefits strategy will no longer suffice, according to John Gerbrecht, vice-president and Vancouver practice leader, health solutions, at Aon.
"Evolving employee expectations — driven by demographics, a focus on diversity and inclusion, and technology — mean employers have to be agile and open to more flexibility and personalization in benefits plans," he says.
"The workforce is changing, and employers offering one-sizefits-all benefit solutions might find themselves unable to keep pace with those offering more flexible and varied plan offerings in a highly competitive marketplace for human capital."
Changing expectations
When it comes to the benefits workers expect today that they did not expect in the past, more flexible work hours (84 per cent) easily tops the list, followed by work-life balance support (79 per cent), a clear approach to employee mental health (78 per cent), and more agile home-work options (77 per cent), found the survey.
"There's been a real marked shift toward benefits, the value of benefits around health promotion as opposed to health protection," says Gerbrecht. "That's going to change some of the things that are set as priority for both plan sponsor and member within the benefit plans, even in their existing flex programs."
For instance, a recent roundtable of retail employers noted a de-emphasizing of risk benefits and more emphasis on health promotion, he says.
"They would lean away from some of their flex options on life and disability coverage and have scaled down coverage to free up dollars for increasing options that are paramedical practitioners, massage therapists, physiotherapy, that sort of thing."
And it's not necessarily about employers reducing costs, says Gerbrecht.
"I think it has more to do with members valuing that component of their total rewards, because ultimately what [employers are] trying to do is attract and retain."
There is a general trend for members to pay more attention to benefits and fringe benefits, he says.
"A lot of employers are actually starting to publish total reward statements, not just pay statements… as part of an offer letter. So, it's not just your earnings or your pension or your benefits, it goes into things like paid time off or discount purchase plans, other perks.
Defining flex
Currently, 67 per cent of plan sponsors provide a traditional benefits plan, while 29 per cent sponsor a flex plan. But then 84 per cent provide a health-care spending account (HSA) and 43 per cent provide a wellness account, found the Aon survey of 214 Canadian employers.
To understand those numbers, it depends on how you define flex, says Gerbrecht.
"A lot of employers have integrated flexible options, whether they be voluntary benefits or whether they be things like HSA, but the impairment [of moving] to full flex, I think we're getting over the hump of the challenge of it being a technology or an underwriting issue. I think we've evolved to the point that most reasonablesized employers can find a flex solution that will work for them."
It's either end of the spectrum, with some plans that are completely flex, which means the employer is contributing a flex allowance and each member can spend those dollars toward customizing their own benefits plan, while others have a traditional plan, says Sharon Dent, a partner and senior consultant at Dent Benefits in Vancouver, "and you're just creating a wraparound on the health-care spending account. It's just a very loose definition whenever you're seeing 'flex.'
But this type of plan is definitely growing as the workforce changes, with older generations transitioning out and newer ones coming onboard, she says.
"Ultimately, until the demographics start to narrow, you have a wide range of individuals you have to make sure are happy… and benefits adjust to their needs, so there's more companies evolving toward some level of flexibility," says Dent.
Catering to five generations in the workforce can mean an employer has an employee just out of university with sizeable school debt and an older person worrying about retirement savings for potentially 30 years, says Sandra Ventin, lead consultant, benefits and health practice, at Gallagher in Toronto.
"[These] are really polar opposites in terms of that total rewards commitment that the employer wants to give them." She says. "What is important to 20-yearolds might differentiate from a 65-year-old, but, at the same time, they both have a vested interest in what [is] their total reward… It's maybe just savings for different purposes."
For sure, the plan has to be personalized, and it has to be flexible, she says.
"Employers need to have employees that are engaged. They know if employees are feeling supported and protected in this very tight labour market, that will increase their overall corporate effectiveness. So, yes, employers are extremely motivated and the insurance community has made significant investments in IT technology and AI technology in order to help with that employee engagement experience.
Adopting a flex plan
While there are many employers concerned about the administrative burden of a flex plan, that's not as common a worry these days, says Gerbrecht.
"Vendors can show them the technology solutions that will facilitate smooth administration of the flex plan, and they see how it's not that difficult, and it's not that expensive."
If an employer has a traditional plan design and adds on a healthcare spending account or a wellness account, it does add some complexity in terms of administration, says Ventin.
"Sometimes, the employer might say, 'Because of the complexity of the administration, we need another vendor to support and host this activity' and, therefore, it becomes more costly. But we do have some employers where they might internally manage a wellness spending account. And… then I would say there isn't a significant cost. And an employer can still say, 'Yes, we offer the element of choice. And, yes, we offer a personalized program for employees,' but they might just internally manage that program."
But flexibility can be "dovetailed or co-ordinated around a traditional plan design," says Ventin. And, in the future, it would be good to drop the term "flex plan," she says.
"It's more of a 'Do you offer a sense of choice, or some personalization within your benefit program?' And if the answer is yes, then fantastic, let's unpack that a little bit and you know what you're doing. And if you don't, let's understand the reasons for why you don't offer the element of choice or some flexibility. And for some employers, it might be cost constraints."
Employers may have concerns about both cost and complexity in moving to a flex plan, says Dent.
"It is an extra layer of work because now you actually have to enable people to make a choice on what plan they'd like to see [such as] education of employees, how to submit claims, your health-care spending account."
Ultimately, with flex plans, it's the employer deciding on their costs toward the benefits, she says.
"It's just a shifting of funds. Rather than the employer paying all of it, they're just saying, 'We're going to decrease our contribution and now it's on the members if they want to pay a little bit more to keep the same thing or if they want to decrease their plan.'"
Emerging benefits
Newer areas cited by the Aon survey include mental health, financial education and virtual medical care. When it comes to mental health, there are many different avenues in regard to how an employer can address the issue, says Gerbrecht.
"It could be training managers to recognize issues, it could be providing support, not just through things like an EAP and counselling and psychological services in the workplace but recognizing that mental health is broader, and we're seeing employers using things like cognitive behavioural therapy, not just for recovery, but even for resilience training."
Even if employers increase limits around mental health, allowing for more claims activity to support employees through their mental health journey, says Ventin, "that spend is still far, far less than what they are currently spending on other paramedical or practitioners or specialists. So, for example, a psychology or psychotherapy spend in our book of business is still about five to seven per cent of your total spend in professional services. And massage therapy would still be in the high 20 per cent. So, there's still a long way to go for you to say that there's parity in that spend.
On the financial education side, that benefit is growing partly because employers are realizing that financial understanding and literacy actually help with health, too, "because a lot of stress-related issues are exacerbated by poor financial planning and worry," says Gerbrecht.
"Some of the carriers have started to make direct connections between the two and suggesting that you can make your population healthier by making them more robust from an understanding of personal finance."
Also gaining popularity is virtual medical care, offered by 19 per cent of employers, according to Aon, with 34 per cent considering it in the future.
It's about quick care, it's about remote care, but it's also about more convenient ways of delivering medicine to support productivity, too, he says. There are regional differences, however, as virtual medical visits in British Columbia, for example, can be charged to the provincial medical plan, but that's not available in all provinces.
Employers need to be sensitive to or aware of the fact that Canada's government health system is very different from that of the United States, so the billing side is not the same, says Ventin.
"If you go see your doctor and you are a resident of the province you live in, that cost is borne by our tax dollars, not by a private plan. So, to offer virtual care is something that a lot of employers are interested in doing; they just have to allocate their budgets appropriately because we do have some government assistance in this area, which is a very different approach from [that of] our neighbours to the south. It's a different business model."
Dent says she hasn't had many clients asking about virtual care, but, eventually, it will become more popular in the marketplace.
"It's more the carriers promoting a new feature that they're offering.