Canadians increasingly comfortable with disclosing mental illness: Survey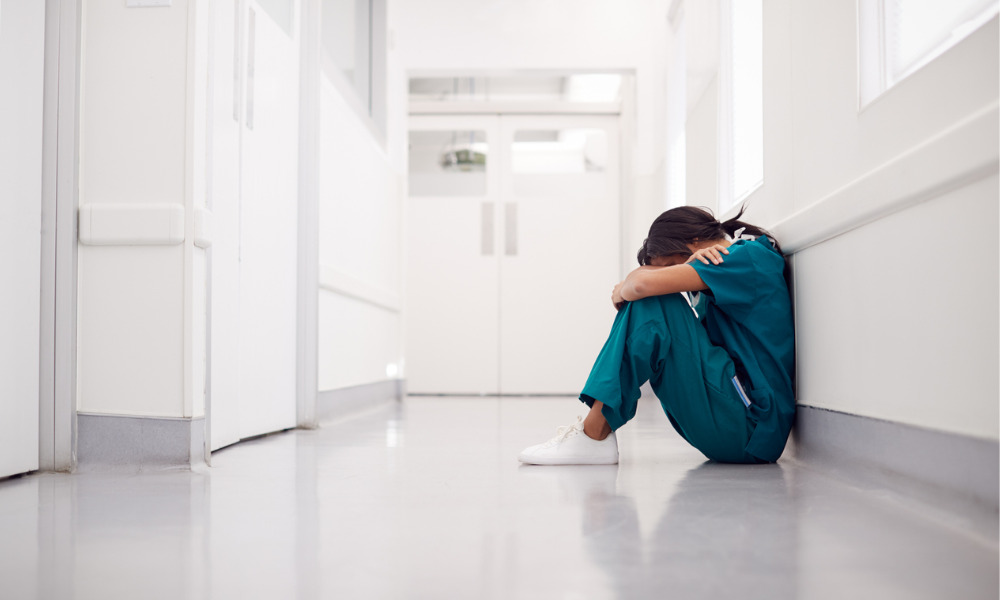 More than three-quarters (77 per cent) of Canadians say they are increasingly more comfortable with the idea of disclosing a mental illness -- up from 73 per cent from last year.
However, this is true for 80 per cent of those who are familiar with taking time off work for those struggles, compared with 72 per cent of those who haven't taken or don't know someone who has taken time off for a disability, finds an RBC survey.
More than half (51 per cent) of Canadians view issues such as depression or anxiety as a disability. This proportion is significantly higher among those who have familiarity with taking time off work for a disability (59 per cent) compared with those who don't know anyone or have not taken time off themselves (39 per cent).
"Diagnosed depression and anxiety can indeed be debilitating, but the findings show that most of us don't truly understand the impact of something until we've experienced it ourselves," says Maria Winslow, senior director of life and health at RBC Insurance.
"There is still a large portion of Canadians who do not consider the sometimes 'invisible' ailments of depression and anxiety as disabilities, yet, mental illness causes the majority of disability claims at RBC Insurance."
A quarter of respondents say buying disability coverage is more important to them since the pandemic, and one in five say they are more likely to purchase this coverage, finds the survey of 1,001 Canadians conducted in July.
Nearly a quarter (23 per cent) of Canadians have purchased their own disability coverage, up eight per cent from last year. This means that 55 per cent of Canadians now have coverage either through their workplace benefits or an individual disability plan, compared to 50 per cent in 2019.
Mental health challenges
Nearly two in five gen Z (38 per cent) and millennials (36 per cent) say they have suffered mental health declines since the pandemic began, according to an August survey by financial services firm Edward Jones.
The top reason cited by those who feel reluctant to admit or would not admit to struggling with a mental illness is privacy, followed by fear of being treated differently and stigma, finds RBC.
However, seven in 10 believe that disclosing their mental health troubles would have a negative impact on their own personal wellbeing, while two-thirds feel there would be negative consequences for family and friend relationships. Close to seven in 10 also say that there would be a negative impact on work productivity (67 per cent) and coworker relationships (65 per cent).
Nearly one in two (48 per cent) Canadians are "very concerned" about their mental health as a result of the effects of the COVID-19 pandemic, according to a survey back in June.
One in five people in Canada has a mental health problem at some point in life, according to the Centre for Addiction and Mental Health (CAMH). However, only about 30 per cent seek help, because of different reasons: some may not know they have a problem, some may not know that help is available and some may not be able to use the help because of barriers like cost, language and transportation.
"Others don't seek help because of the stigma (prejudice and discrimination) attached to mental health problems. They feel embarrassed or ashamed. They worry that they will be judged and misunderstood. They worry about being discriminated against," says CAMH. "However, it is important to know that there are services that can help. And the earlier someone gets help, the less chance that the problem will come back or get worse."