Video consultations with pharmacists among perks of service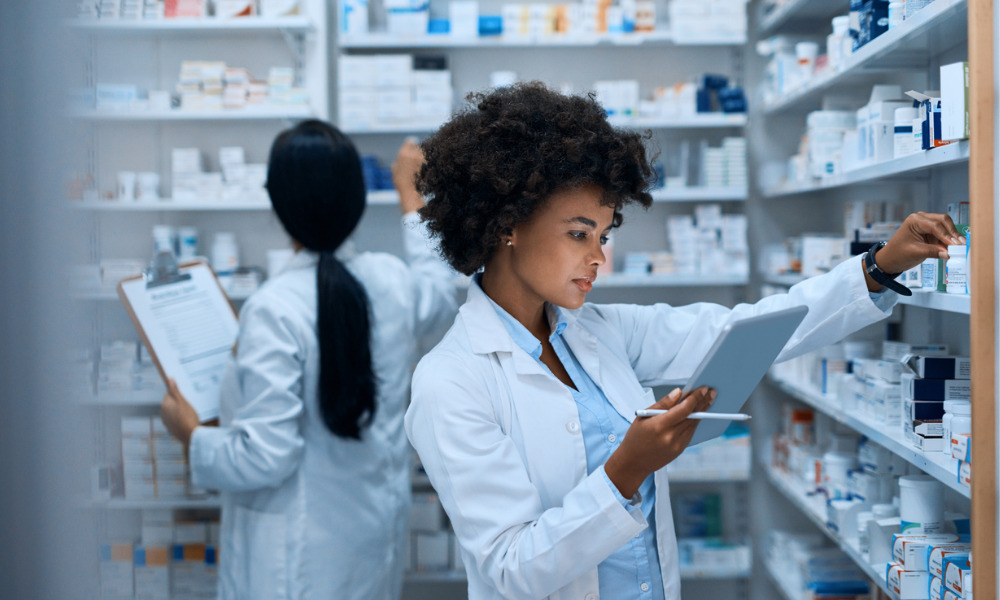 TELUS Health is making its Virtual Pharmacy service available to all Canadians, allowing them to have video and phone consultations with pharmacists, and providing tools to keep track of medications through an online dashboard.
For employers, the are several benefits, says the company, including cost containment, innovation, personalized care and convenience: "Your workforce needs are evolving. By improving access to medication, you can actively help plan members stay happy, healthy and productive."
Members can also set up automatic refill reminders for prescription medications that are shipped directly to their homes. The free delivery takes one to three days.
"As people's lives continue to get busier, we need to focus on providing simple and convenient solutions that allow people to better manage their health and the health of their families," says Sonya Lockyer, vice president of pharmacy at TELUS Health.
"Not following medication instructions can negatively affect a patient's health and costs our healthcare systems billions of dollars in unnecessary, acute care interventions. Our new virtual pharmacy service is designed to make medication compliance easier, especially for those with chronic or acute conditions who need to manage multiple medications."
One-third of Canadians missed picking up their prescription medications on time in the past year with the majority citing their busy lifestyle as the reason, according to TELUS Health. The majority of these people (60 per cent) say it was because it slipped their mind while nearly 50 per cent say it was because of their work and family commitments.
The service is available in English in all provinces, excluding Quebec, through a free mobile app. The French version of the service will be available in the coming months, according to the company.
Claims for acute medications, such as antibiotics used to treat common infections like strep throat, dropped sharply at the onset of the pandemic, according to a previous report.