Quebec expected to see biggest gains at 3 per cent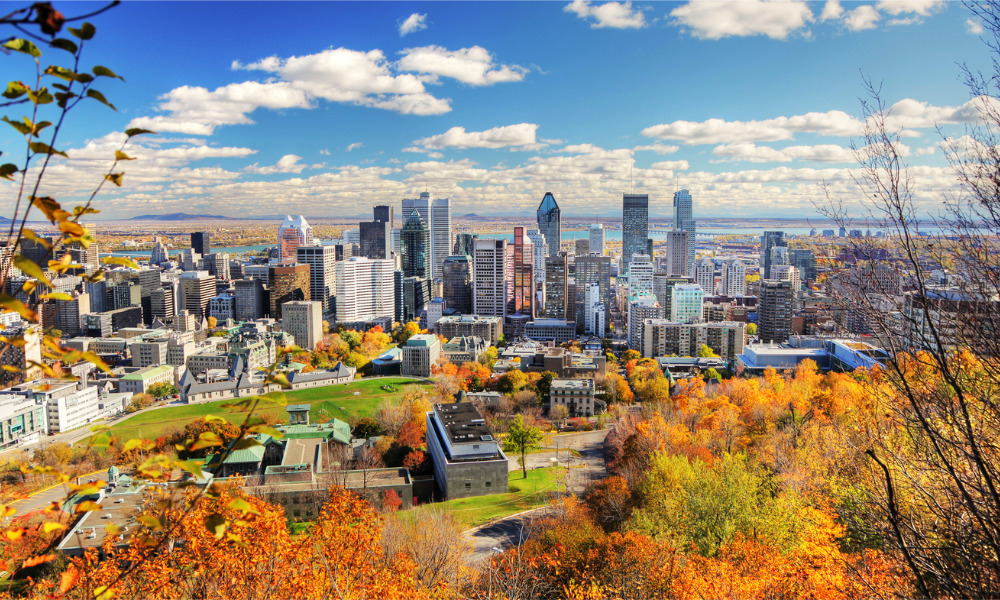 Given the current climate, salary projections for 2022 are lower than expected, according to Normandin Beaudry. Increases are forecast at 2.8 per cent, excluding freezes, nearly identical to the 2.7 per cent increase recorded in 2019.
Including freezes, this number stays at 2.7 per cent, according to the survey, lining up with numbers recently released by LifeWorks.
"This year, the economic recovery combined with unprecedented labour shortages might suggest salary increase budgets that are more generous than those we've seen in the past 10 years to fill the gap caused by many salary freezes," says Normandin Beaudry.
"However, the results of this survey are instead pointing to a return to a level similar to the one before the beginning of the pandemic, which suggests that organizations are continuing to play it safe."
Several indicators would suggest an economic recovery beyond expectations, which could result in more generous salary increase budgets to make up for 2021, says the consulting firm. These indicators include:
generalized labour shortage across Canada
unemployment rate near pre-pandemic levels: 5.7 per cent in Canada in the same period in 2019
Consumer Price Index (CPI) above the Bank of Canada's target range of one to three per cent
the Bank of Canada and the Canadian government continue to support the economy
Salary freezes
While more than 20 per cent of companies were planning on freezing salaries last summer, only eight per cent of participating organizations actually froze wages in 2021.
The drop in salary freezes in 2021 is a result of the economic recovery and employer desire to keep offering salary increases at the same level of those offered before the pandemic, says Normandin Beaudry. Close to 25 per cent of organizations that froze or lowered salary increase budgets in 2021 intend to increase budgets in 2022.
Overall, only three per cent of organizations are expected to freeze salaries, with 11 per cent still unsure, finds Normandin Beaudry's survey of 637 organizations – representing more than 1 million employees – across Canada.
Many U.S. employers are also planning bigger pay raises for workers in 2022, according to a report from Willis Towers Watson released in July.
Forecasts by sector, province
Employers with $50 million or less in revenue are forecasted to provide increases of three per cent, compared to the 2.5 per cent increase at businesses making $1 billion or more.
The average budgets of several industries are less than two per cent when salary freezes are included: agriculture, forestry, fishing and hunting; foundations, community assistance and health care; and real estate and rental and leasing.
This year, organizations granted an increase of 2.7 per cent for non-unionized employees: 2.8 per cent excluding freezes and 2.6 per cent including freezes.
Overall projected salary budget increases for non-unionized workers in 2022 are highest in Quebec and lowest in Prince Edward Island:
Projected salary increase for 2022

Province/Territory

Excluding freezes (per cent)

Including freezes (per cent)

Quebec

3.0

3.0

Ontario

2.8

2.7

British Columbia

2.8

2.7

Alberta

2.7

2.5

Saskatchewan

2.5

2.4

Manitoba

2.6

2.4

New Brunswick

2.6

2.4

Nova Scotia

2.6

2.6

Prince Edward Island

2.2

2.2

Newfoundland and Labrador

2.8

2.8

Yukon

2.7

2.7

Nunavut

2.4

2.4

Northwest Territories

2.5

2.5
The average salary structure increases granted for unionized workers in 2021 in Canada is 2.1 per cent, excluding freezes. The average drops to 1.7 per cent when including freezes.