'It is an investment that benefits our local economy and equality in the workforce'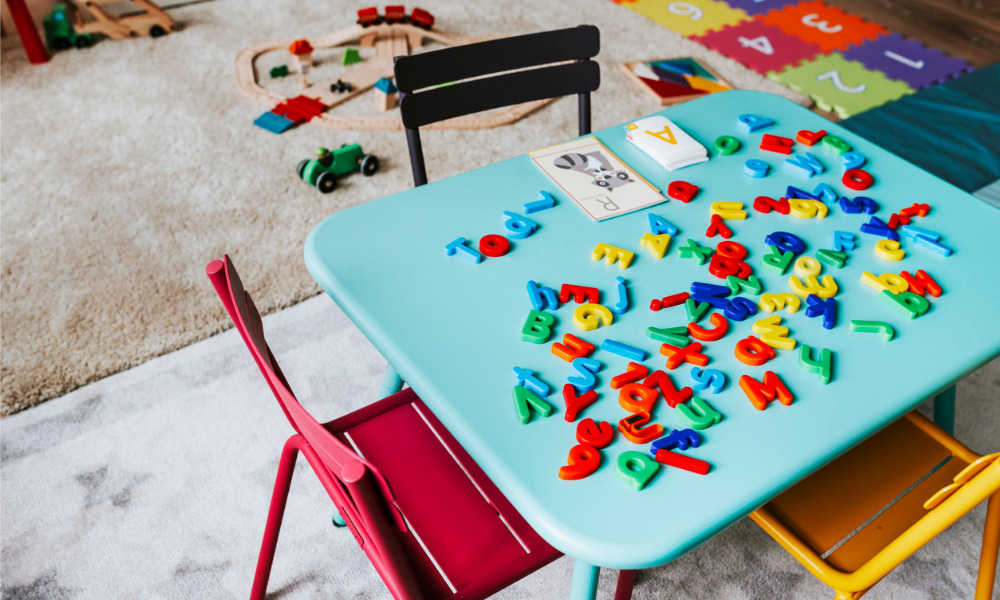 The federal government is continuing to boost its child care supports for workers throughout the country.
Under an agreement with the Alberta government, Ottawa is investing over $290 million in funding over four years to extend the Canada–Alberta Early Learning and Child Care Agreement.
"Child care matters and is vital to our economic recovery. Albertans expect high-quality, inclusive, affordable and accessible child care," says Rebecca Schulz, minister of children's services. "We're investing in a child care strategy that meets the diverse needs of Alberta parents, especially working moms, while supporting high-quality programs in attracting and retaining quality Early Childhood Educators."
The renewed bilateral agreement provides more than $45 million this year allocated to the subsidy program (up from $29 million under the 2020-21 agreement) to allow more working parents, who are most in need, to access affordable child care.
It also includes a one-time investment of $56 million in 2021-22 to support the recruitment and retention of an early childhood workforce, which includes:
$25.7 million to support quality and access through skills training, professional development and resources to enhance existing initiatives
$20.6 million to support workforce recovery and retention strategies
Earlier this month, the federal government announced it is establishing a Canada-wide early learning and child care system that will make life more affordable for Canadian families and increase women's participation in the workforce.
Yukon
The federal government has also signed an agreement with the Yukon government to rapidly expand access to quality, affordable, flexible and inclusive early learning and child care programs and services.
This includes the creation of 110 new regulated early learning and child care spaces within five years to help ensure families of children under six years old can access child care spaces that meet their needs.
"Ensuring all Canadians have access to high-quality and affordable early learning and child care is feminist economic policy and smart economic policy. It is critical social infrastructure, over 50 years in the making, which will drive jobs and growth," says Chrystia Freeland, deputy prime minister and minister of finance. "By working with the government of Yukon on implementing the beginning of this historic investment, we will be giving every child in the territory the best possible start in life, increasing women's participation in the workforce, creating jobs, and making life more affordable for young families across Yukon."
This agreement also supports the ongoing implementation of Yukon's wage grid, which provides a minimum wage of nearly $30 an hour to fully qualified early childhood educators— the highest minimum wage for early childhood educators in the country.
On April 1, Yukon introduced a universal child care system, part of a $25-million annual investment in its early learning and child care system. In addition, the federal government will contribute a total of nearly $42 million over five years to build on Yukon's efforts to date to ensure that all families have access to an average of $10 a day out-of-pocket parent fees for full-time regulated early learning and child care spaces for children under age six.
"Strong educational supports for children of all ages and needs are vital for the success and prosperity of all Yukoners. This year we introduced the Yukon's first universal affordable childcare program to provide Yukon children with access to affordable, high-quality childcare and learning opportunities," says Sandy Silver, Premier of Yukon. "We are pleased to work with the Government of Canada to enhance this program and make life more affordable for Yukon families. Not only is this an investment that benefits our children's development, it is an investment that benefits our local economy and equality in the workforce."
In April, the federal government confirmed it was investing $30 billion over five years for a national child care system, reaching $9.2 billion every year in permanent investments.
Studies show that for every dollar invested in early childhood education, the broader economy receives between $1.50 and $2.80 in return, according to the federal government.