But younger workers more willing to leave organizations that do not practise fair pay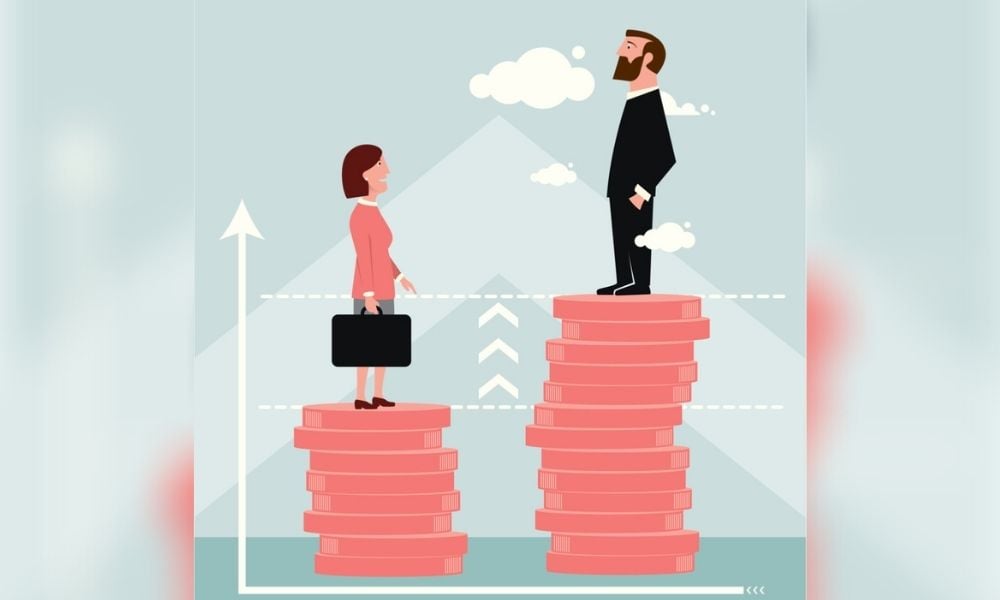 On International Women's Day, it's sadly not a surprise to hear that pay equality remains a persistent challenge for Canadian organizations.
Women continue to earn 23 per cent less in total income (pre-tax salary and other compensation) than men. And women's pre-tax salaries remain 21 per cent lower than men's, and when it comes to additional variable compensation, such as bonuses, profit-sharing or equity agreements, working women earn 43 per cent less in additional compensation compared to men in 2020, finds a survey by ADP.
In addition, Canadian working men are significantly more likely to make more than $80,000 in pre-tax salary (37 per cent versus 20 per cent of women) and working women ar more likely to make between $30,000 and $50,000 (27 per cent versus 17 per cent for men).
Perceptions match reality?
Almost three-quarters (73 per cent) of Canadian women think gender equality has not been achieved in their country, compared to 58 per cent of American women, according to a survey by Leger.
Similarly, 73 per cent of Canadian women and 60 per cent of American women think men earn more than women for the same job in their country.
And 57 per cent of Canadian women and 40 per cent of American women think that to achieve gender equality, public organizations in their country should implement a quota to ensure a minimum number of women on their boards of directors, finds the survey of 1,532 Canadians and 1,002 Americans.
A Vancouver tech company is looking to eliminate the gender wage gap by encouraging employers to "take a pledge" to prioritize pay equity.
Gender parity and retention
Canadian women are less likely to report that they believe that gender parity is a priority for their organization (69 per cent versus 78 per cent of men), finds the ADP survey of 1,001 workers.
And younger workers (18-34) are more engaged than other age groups when it comes to issues of pay equity and equality in Canada. Half (50 per cent) of these respondents say they would leave their organization if they found out that a colleague of equal standing but different gender received higher compensation, compared to 37 per cent for both the other age cohorts.
"The fact that women are more likely to seek out new employment amidst the pandemic, and that younger workers are more willing to leave organizations that do not practise fair pay, indicates expectations are rising when it comes to Canadian employers' ability to address gender issues – including ongoing pay gap issues and the greater weight of pandemic-related factors," says Natalka Haras, legal counsel at ADP Canada. "Through ongoing and transparent communication, reassurance of employees, and flexible options, employers can better support, attract, and retain workers and decrease this flight risk."
Pandemic issues
Half of working mothers (50 per cent) say they are experiencing disproportionately high stress levels due to balancing childcare obligations and work throughout the pandemic, compared to 40 per cent of their male counterparts.
Working women also reported a more significant impact when it comes to mental health, with 45 per cent indicating that working during the pandemic has had a negative impact on their mental health, compared to 37 per cent of men.
"During these challenging times, it is critical that Canadian organizations keep sight of gender issues and how the demands of work and home can impact groups differently," says Haras. "Leaders should exercise empathy and compassion in the workplace to ensure that their employees – particularly working mothers – are provided with the necessary support mechanisms to allow them to thrive."