More than half of Canadians aren't sure but most hope to retire by age 62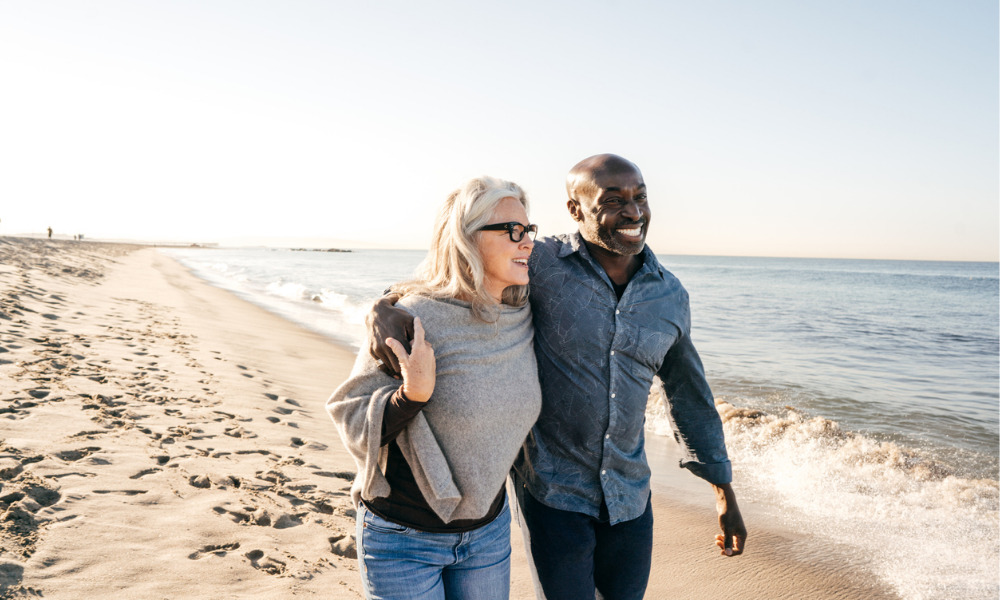 Retirement life is looking dim for many Canadians.
Just 44 per cent are confident they will have enough money to retire as planned — that's down 10 per cent from last year.
And how much is needed? $1.6 million, according to a BMO Financial Group survey, which is up by 12 per cent from 2020.
Meanwhile, 53 per cent of Canadians don't know how much they will need to retire.
Nearly a quarter (23 per cent) plan to retire between the ages of 60 and 69, with an average age of 62, but 23 per cent are looking to retire early, ideally at age 54, found the survey of 1,500 adult Canadians conducted in October 2021.
Almost one in five (18 per cent of) Canadians aged 50 and up are planning to push out their retirement date, according to a separate study from RBC.
RRSPs prove popular
Why do Canadians choose to have a registered retirement savings plan (RRSP)? Two-thirds (66 per cent) did so to save for retirement, while close to a quarter (23 per cent) did so to achieve financial independence as early as possible, and 14 per cent are saving for early retirement, according to BMO.
Despite the challenges from the global pandemic and expectations of rising inflation, the majority (58 per cent) of Canadians have or plan to contribute to their RRSP in 2022.
"Canadians have demonstrated resilience during these uncertain times and it's encouraging to see them continue prioritizing retirement planning," says Robert Armstrong, director of multi-asset solutions at BMO Global Asset Management.
Almost two-thirds (62 per cent) of Canadians say they have an RRSP account, according to a separate report from IG Wealth Management.
Among these, 57 per cent have or will be contributing to it before the March 1 deadline, found the survey of 2,000 Canadians in January.
The average amount held in the account is $133,000.
"Since it was first introduced in 1957, the RRSP has developed into one of the most important and valuable vehicles Canadians have to efficiently save for their retirement," says Damon Murchison, president and CEO of IG Wealth Management.
Two-thirds (67 per cent) of Canadians feel that the country is facing an emerging retirement crisis, according to another report.
More robust approach needed
Investing for retirement is just one piece of the overall retirement readiness puzzle, says Murchison.
"It's important to be thinking about retirement planning in a more holistic manner and as a key component of an overall financial plan."
For example, just 21 per cent of Canadians understand how they will be taxed during retirement, and only 18 per cent have given any thought to their monthly retirement budget, finds IG Wealth Management.
An employer's matching contributions are the most influential factor motivating employees to begin saving for retirement, according to Cerulli.
Auto-enrolling employees in the retirement plan may be the kickstart employees need to save for retirement, according to Genesis HR Solutions.
"Once employees become accustomed to automatic contribution, they will likely continue it. Conversely, if an employee does not opt to contribute to your retirement plan initially, he or she will have a tough time catching up."