Personalization, accessibility, total wellbeing should be among options: Expert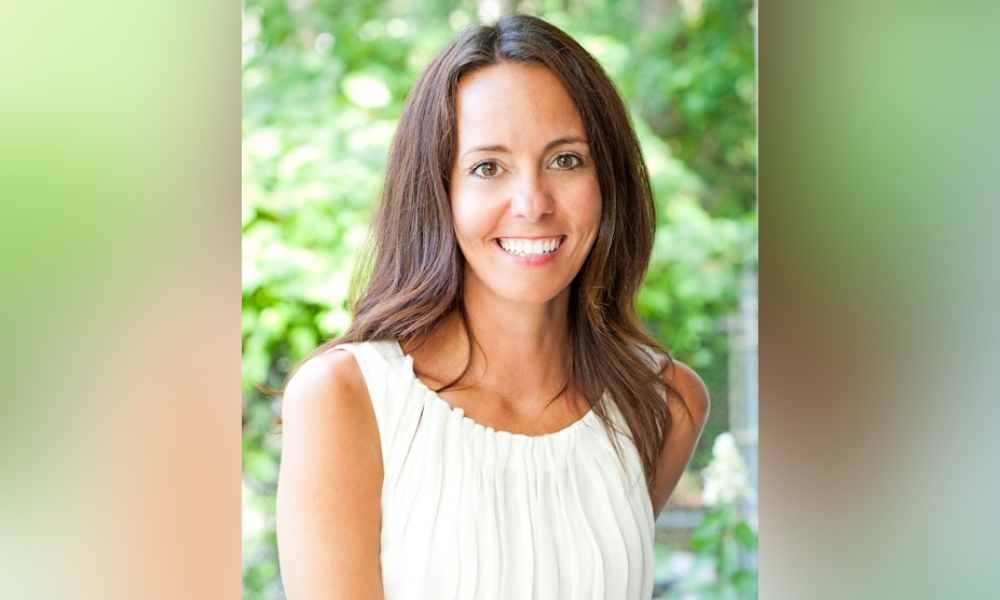 This article was produced in partnership with Inkblot Therapy.
Many HR leaders are worried about employee mental health, and are looking to improve their benefits plans for 2023.
With turbulent economic winds also forecast, 80 per cent of HR professionals believe financial stressors will soon increase existing strain on employees, found the survey by the Society for Human Resource Management (SHRM).
Employee assistance programs (EAPs) are often an employer's go-to to provide workers with the peace of mind needed to weather these storms.
"Employees are still struggling to recover from the impacts of the pandemic and navigating new types of working. In 2022, a third of disability claims were due to mental-health reasons. Another third of Canadian employees reported feeling burnt out at work," says Denise Richardson, Senior Vice-President, Commercial at Inkblot Therapy, a digital-first employee well-being solution.
"Employers need to invest in better wellbeing solutions if they want to keep their employees healthy and engaged. This is where choosing the right EAP can make a huge difference."
But what should organizations look for in an EAP?
Elements of a great EAP
In the past, workplace health solutions were offered as short-term, take-it-or-leave-it options, with little employee customization or choice. But today, things are different and modern EAPs can offer more flexibility, according to Richardson.
"HR leaders should look for an EAP solution with services designed around the individual preferences and health needs of users. Look for solutions that take a personalized approach."
Inkblot offers a unique therapist matching system where employees can fill out a survey and get paired with therapists based on individual clinical needs, language preference, cultural background and more.
Ensuring employees can actually get to and use the EAP is another key way to ensure its success.
"If your mental health and wellbeing solution is hard to access, employees won't use it. Look for a digital-first EAP that makes accessing care simple," says Richardson.
Because old-fashioned EAPs were often difficult or impossible to navigate, utilization rates remained low, which doesn't serve the employee or the organization effectively.
"Inkblot not only makes getting that first therapy appointment easy through simple online booking for video or in-person appointments, but employees can easily continue on-platform with the same therapist once their benefits are up. Our accessibility is why we have twice the engagement of traditional EAPs," she says.
Remember to also provide workers with more than just simple benefits, says Richardson, including a full suite of coverage and offerings.
"We know that staying mentally healthy is about more than just therapy. Look for a solution that offers care across the health spectrum — from prevention to crisis," she says. "If your service doesn't also offer meaningful support for physical health — like chronic disease management or nutrition support, financial health, legal issues and career development — look elsewhere."
Questions to ask your EAP provider
For HR professionals, what questions should they be asking of a potential EAP provider?
"What are utilization rates? How have employers and employees rated their service? Can they offer reporting that will provide a clearer picture of where your employees are struggling and help you customize your wellness plan to meet those needs? You want a service that is invested in helping your organization achieve its unique wellness goals," says Richardson.
Once the EAP solution has been decided upon, how can HR and employers keep educating the workforce about its availability?
"In addition to an initial employee onboarding session, try adding topical webinars, mental health trainings or sharing educational mental health content year-round to keep EAP services top of mind," she says.
For HR professionals, taking care of employees begins with a convenient, confidential and comprehensive EAP provider, says Richardson. "Personalization, accessibility and a total approach to wellbeing are non-negotiables when it comes to choosing an EAP solution today. If you want to make a smart investment in employee health, you have to say goodbye to traditional EAPs and their short-term, fragmented solutions."
"Today's workplaces not only require modern EAP solutions, but employees demand them. So invest well!" she says.