Employees are looking for more but employers have other options, say two compensation experts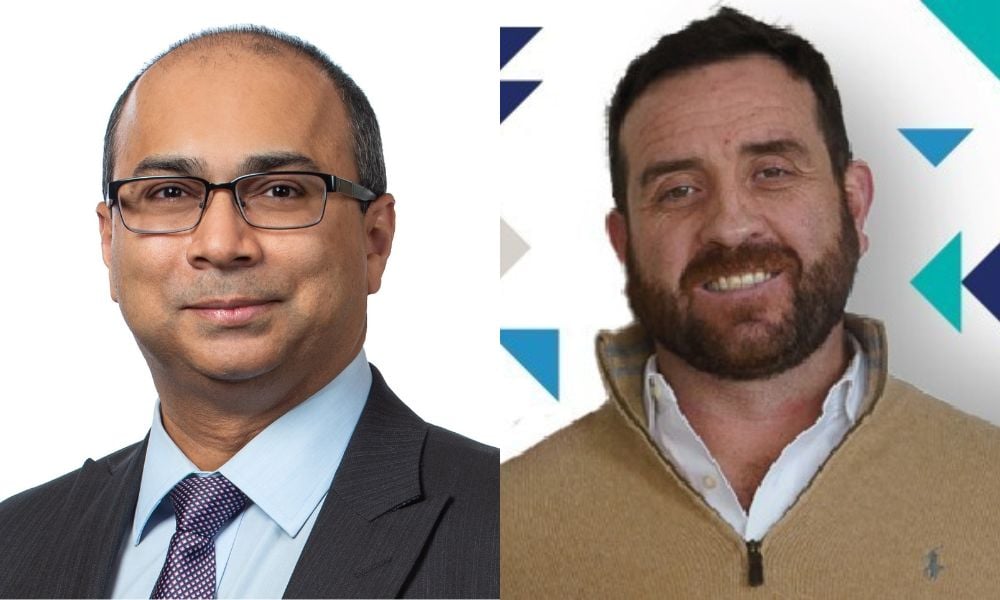 There seems to be a continuing disconnect between what employees are looking for in terms of salary and benefits and what employers are willing to provide.
For those employers who aren't careful in crafting a compensation policy, employees are prepared to walk out the door, according to two 2023 salary outlooks.
"The biggest one for me was that 60 per cent of Canadians are still looking to leave their job," says Travis O'Rourke, president of Hays Canada in Toronto.
"Now, whether or not that will actually come to fruition, we shall see but typically when you go through these down cycles, everyone remembers the last-in-first-out mantra and if they have a job, they hold on to it."
Pay raises expected
In the latest Hays Canada salary guide, 58 per cent of survey respondents said they will ask for a pay raise in 2023, and 37 per cent are expecting to get paid five per cent more.
However, only 20 per cent of employers reported they will do so.
"When you look at the data of the number of employees looking for a five per cent or greater rate, and you contrast that to the number of employers who will be offering that, it's twice as many employees are looking for it and employers are willing to give it so to get a raise that keeps up with inflation, just to stay flat year-over-year, it looks like you're going to have to join another organization," says O'Rourke.
The Hays survey included 5,495 responses and was carried out between Sept. 22 and Oct. 16.
Raises are not keeping up with inflation, according to 80 per cent of workers in another survey.
The total package
The average annual salary increase projected for next year will be 4.2 per cent, according to Eckler's compensation planning survey, which happened between July to August and heard from 269 Canadian organizations.
This represents a 20-year high, says Anand Parsan, national practice leader for compensation consulting at Eckler in Toronto.
But there is a lot of uncertainty out there, as 44 per cent were unaware of what next year's budget would look like in terms of pay, he says.
"What was also noteworthy was the number of organizations that were still unsure in terms of what that increase would be… they were 'wait and see' so they're looking at what others were doing."
With all of this turmoil, some employers hire people at a rate that might be higher than current employees, says Parsan.
"We've seen a lot of organizations come to us to re-evaluate their salary ranges or how did they create a package, so that there isn't a disparity amongst the new people coming into the organization versus the people that have been there for 10 years."
Non-financial wants
But those employers who recognize that salary is not the only consideration will prosper more in the coming years, according to Parsan.
"Organizations that are doing well, in terms of attracting and retaining their talent, they're employing more of a total reward strategy," he says.
"They're looking at everything holistically: they're looking at what you receive in base bonus, long-term incentives, your benefits, your pension, your purpose, they're looking at this in totality, and really devising a strategy around that."
Quiet quitting is happening largely due to low pay, according to a Toronto recruiting professional.
When asked about the main motivators in the hunt for a new job, the Hays survey showed that higher salary is the top-rated reason, at 51 per cent. This was followed by the opportunity for a promotion at 28 per cent, and embracing a new challenge at 21 per cent.
While paying employees more will go some way towards the ultimate goal of retention, there are other methods to make people happy, according to O'Rourke.
"You can't buy bread at the grocery store with a good DEI policy so money at certain point is going to outweigh everything but there's lots of things you can do internally, to align your organization with the values of the employees that you covet," he says.
An organization's DEI strategy was highly rated in the Hays survey: 83 per cent said it's important in their reasons to remain with the same employer. However, firms are struggling to present this value proposition to employees.
"There's things that you can do, and quite frankly, most organizations really do have a DEI policy. It's just their employees don't know anything about it so you can do a lot [about] promoting the policies that you already have internally within anything that's ESG," says O'Rourke.
"That's something that often will sit with HR, not necessarily to write a green policy but it's tied to your employee value proposition. If you have it, you need to stand on the desk and talk about it."