About 3,000 workers lost jobs due to manufacturer shuttering long-running assembly plant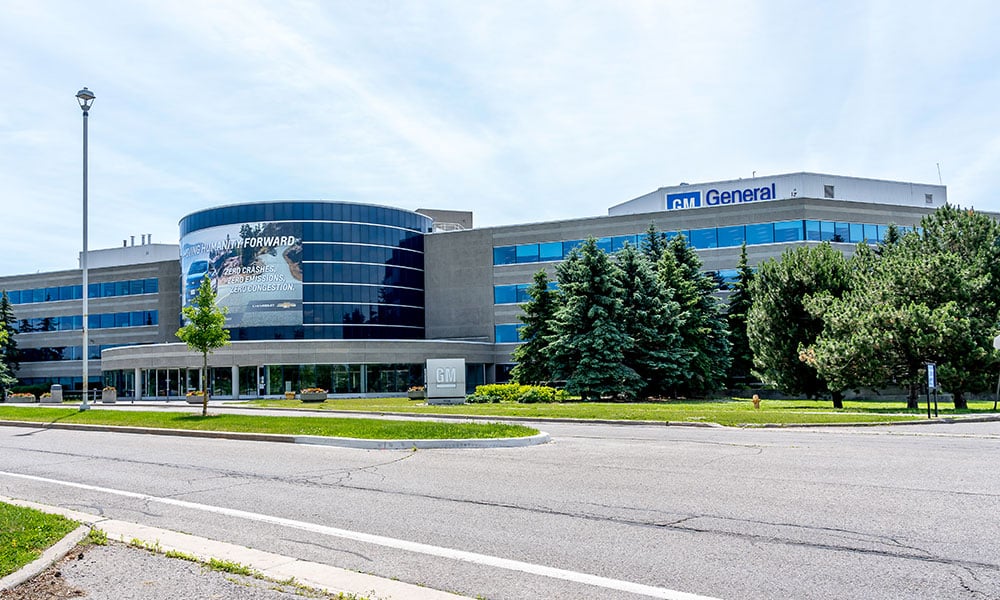 A new centre to support auto parts workers affected by the assembly line closure at the General Motors (GM) Oshawa plant with skills retraining and employment services is set to open.
In October, Unifor and the Ontario government announced the opening of an action centre for GM employees. The centre will provide assistance to Unifor members who are affected by the line closure, including security officers at Securitas and independent parts supplier workers at Lear Corporation in Whitby, Ont., as well as workers at Robinson Solutions, Marek Hospitality, Syncreon, Auto Warehousing Canada, Inteva Products, Oakley Industries and CEVA Logistics, says the union.
"Workers across Oshawa and the Durham region face a difficult job-transition period," says Jerry Dias, Unifor national president. "The Ontario government's support comes at a vital time when auto parts workers' needs are at their height."
The centres are part of a shut-down deal negotiated by the union last year, after the auto maker announced it was closing for good.
Both the government of Ontario and independent parts supplier employers have made financial contributions to help run the centre. This includes $750,000 through Ontario's Rapid Re-employment and Training Service (RRTS). Local action centres provide coordinated community response in labour-adjustment situations and provide affected workers with a one-stop centre for support, says the union.
"Action centres like these provide assistance with job retraining, employment, and access to services that our members will need through a very difficult period," says Greg Auchterlonie, Unifor, Local 1090 financial secretary. "We are helping reach out to our members and want to make sure that everyone has a familiar place to go and get help from their friends, colleagues, union members who can help navigate the difficult road ahead."