But U.S. workers less happy about job training, workload, retirement plans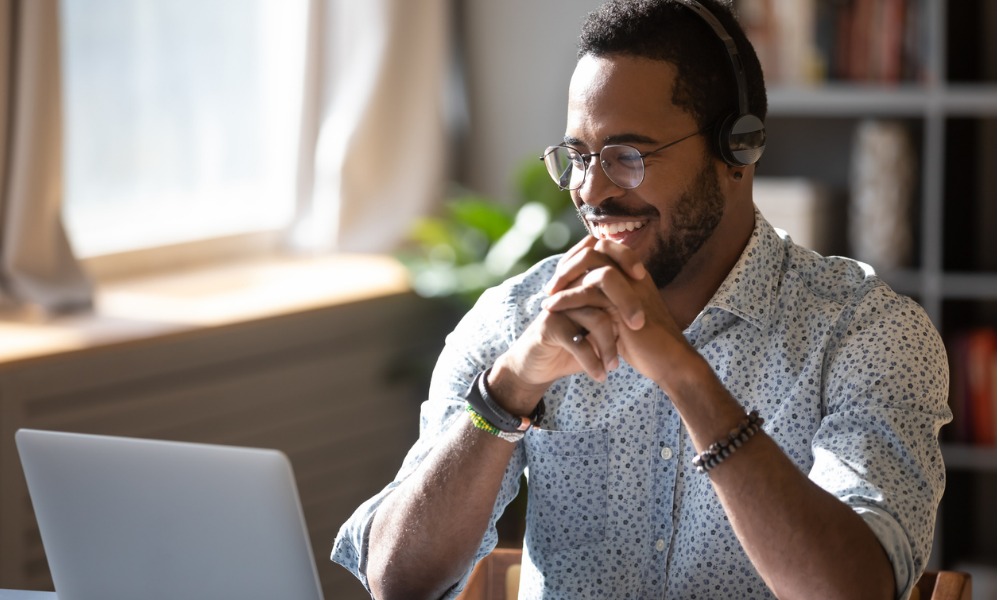 Despite the challenges of the pandemic, U.S. workers' job satisfaction jumped to 56.9 percent in 2020 – the highest in 20 years, according to a report from the Conference Board.
Overall job satisfaction increased for the 10th consecutive year to its highest level since 1995, climbing from its lowest rate of 42.6 per cent in 2010. The percentage of workers reporting engagement in their work also increased from 53.2 per cent in November 2019 to 54.3 per cent in November 2020.
Among age groups, satisfaction among those aged 55 and older improved to 58 per cent in 2020 from 52 per cent in 2019. However, it dropped from 59 per cent to 53 per cent among those under 35. It also dropped slightly for 35- to 54-year-olds, from 58 per cent in 2019 to 57 per cent in 2020.
Despite the many challenges of the pandemic, 29 per cent of employees are more committed or loyal to their employer than they were pre-pandemic, according to a separate report.
Company programs
In 2020, workers had the biggest jump in satisfaction with company policy on health plans, improving to 51.6 per cent from 44.9 per cent in 2019, a 6.7 percentage points change. There was also high satisfaction with the performance review process (38.8 per cent, up 3.7 percentage points), flexible time plan (47.8 per cent, up three percentage points) and family leave plan (46.5 per cent, up 3.0 percentage points).
However, there were bigger declines with satisfaction in the areas of job training programs (34.8 per cent, down 3.1 percentage points), the physical environment (57.3 per cent, down 2.9 percentage points), satisfaction with regards to interest in work (61.2 per cent, down 1.6 percentage points), workload (41.3 per cent, down 1.5 percentage points) and retirement plans (46.5 per cent, down 1.5 percentage points).
Sixty-eight per cent of Canadian employees said they are "sheltering" or staying in their current job to prioritize a steady paycheque or benefits over career growth or work they find rewarding, according to another report released earlier this year.
Looking ahead
Overall job satisfaction will also continue to improve in 2021 and beyond, most because of the expected significant recovery in economic conditions, according to the report.
"By late spring, we expect the number of new COVID-19 cases to be significantly lower due to the rollout of vaccinations, and the economy could start adding jobs again at an accelerated pace. Between now and the end of the year, around 5.4 million jobs could be gained."
And with the challenges posed by the virus, employers must continue focusing on job satisfaction by providing support for employee well-being, says the Conference Board.
"Along with the focus on physical wellness, companies need to pay attention to worker stresses that may reduce their productivity. These may include mental health and psychological challenges, financial stresses, social wellness and belonging, professional and career wellness, and even community and family wellness. The compassion, flexibility, and support companies showed in 2020 resulted in increased job satisfaction for workers; there is every reason to assume these issues require ongoing focus."
Many workers are experiencing burnout these days – and employers are largely to blame, finds another survey.