But more employers want staff available outside working hours during pandemic: survey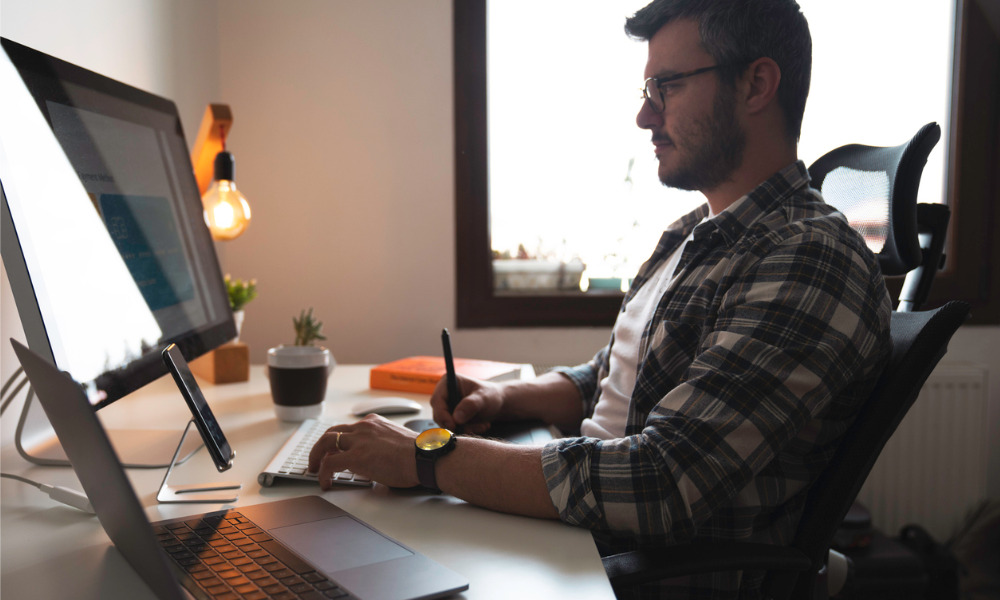 More than three-quarters (77 per cent) of Canadian workers believe their employer is taking care of their wellbeing during the COVID-19 pandemic.
And 73 per cent say they have been able to shift their working hours to better divide attention between family and work obligations, finds a Randstad survey.
However, more employers (55 per cent) are expecting staff to be available outside of working hours — that's up 11.9 per cent from the previous year.
Technical investments
Two-thirds (66 per cent) of Canadian employers are investing in technical developments and digital solutions to help employees adapt to the new working situation while 64 per cent are providing the technological equipment that allows employees to perform their job remotely, found the survey.
And 78 per cent of workers feel they are equipped to deal with the new digital way of working, found the survey of at least 400 people in Canada.
However, 79 per cent think it's their employer's responsibility to provide them with training to acquire digital skills to cope with the new situation — and 65 per cent of employers are doing so.
Most workers in Canada have remained loyal to their employer throughout the COVID-19 pandemic, with just 13 per cent saying their loyalty has decreased, according to a survey released by ADP Canada.
A separate study found that while 27 per cent of workers feel they are more productive now that they are working from home, 32 per cent are feeling less productive. And technology issues (37 per cent) are their number one concern.