'Companies are desperately trying to entice new employees amid the current shortages'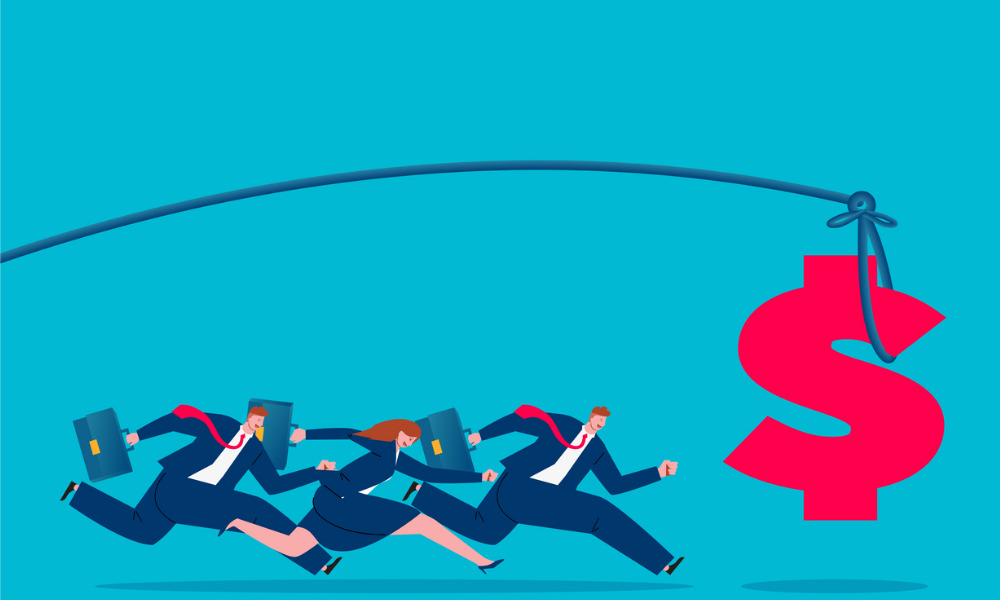 There were 57,123 job ads offering a sign-on bonus in August, marking a 454-per-cent increase from the same month in 2020, according to a report from GlobalData.
"We are seeing sign-on bonuses ranging from $150 to $100,000 (all dollars US) as companies are desperately trying to entice new employees amid the current shortages," says Ajay Thalluri, business fundamentals analyst at GlobalData.
Nearly seven in 10 (69 per cent) of employers globally are struggling to find workers to hire for specific positions, marking a 15-year high, according to a separate report from ManpowerGroup.
Among those who are looking for workers, the Ascension Health Alliance listed a role for a "physician of neurology multiple sclerosis" in August with a sign-on bonus of up to $100,000. Midwest Dental offered the same amount for its "general dentist – Dubuque" role.
Banfield Pet Hospital is also offering a bonus of up to $60,000 for veterinary-related roles.
Meanwhile, Raytheon Technologies is offering a minimum $50,000 sign-on bonus for several software-related jobs that require active secret security clearance, including "integrated product team lead (IPTL)/software section manager," "senior principal software engineer/ iSW product owner & tech lead" and "software department manager GPS/navigation systems."
Nearly eight in 10 (79 per cent) of Canadian employers say the pandemic has changed the way they work, and they need more employees with IT skills, according to another report.
Raytheon is also providing a $12,000 bonus for incumbents with top secret or sensitive compartmented information (TS/SCI) clearance, says GlobalData.
"Roles that involve a shared workspace or are front office are the most likely to offer a sign-on bonus during the pandemic due to employees coming into contact with others," says Thalluri. "It would be wise for companies to advertise the bonus in the job description as those that do are receiving a higher number of applicants compared to those that don't."
Offering a big sign-on bonus can be an effective way to poach employees from competitors, and poaching has become a common practice among recruiters, according to one expert.
"Poaching is generally seen by the community of hirers and recruiters as the way to give companies the best competitive advantage. And this process of poaching that's happening right now is actually forcing companies to become just more competitive overall," says Melody Kasulis, senior creative project manager at Skynova, in an interview with Canadian HR Reporter.