'While having the right technology is important, it's only effective if your team possesses the skills to leverage it'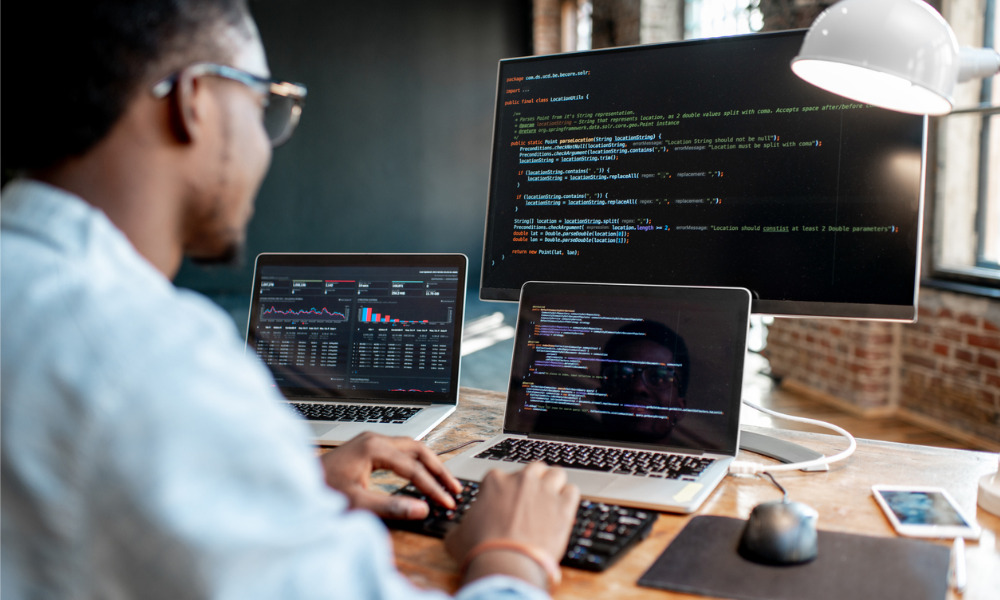 Nearly eight in 10 (79 per cent) of Canadian employers say the pandemic has changed the way they work, and they need more employees with IT skills.
To address this, 69 per cent plan to hire more staff over the next three years, according to a KPMG survey.
However, more than two-thirds (68 per cent) say they are having a hard time hiring people with the skill sets they need to grow. And more than half (52 per cent) are not confident they will find people with the skills they need and will consider recruiting outside Canada.
"The pandemic clearly provided a catalyst for many businesses to accelerate their digital strategies," says Armughan Ahmad, president and managing partner, digital at KPMG in Canada. "But implementing these strategies is becoming more difficult, as the competition for digitally skilled talent is accelerating globally."
Cyber/information security is the top skill they need to hire (24 per cent) and data analytics/analysis is the top skill required to meet this need (20 per cent).
Nearly nine in 10 (86 per cent) of tech leaders suffered a cybersecurity breach in 2020, according to a separate report.
Eighty-nine per cent of employers are investing in developing their workforce's skills and capabilities, hoping to make do with what they currently have, based on KPMG's survey of 505 Canadian small- and medium-sized owners and decision-makers conducted in August.
Nearly seven in 10 (69 per cent) of employers globally are struggling to find workers to hire for specific positions, marking a 15-year high, according to a separate report from ManpowerGroup.
Tech disruption
More than eight in 10 (82 per cent) respondents to KPMG's study say they need to become a much more digitally integrated company, while 85 per cent are increasing capital investment in buying new technology.
Also, 77 per cent say the COVID-19 pandemic accelerated their plans to digitize their operations, and 76 per cent of companies say they view technological disruption as more of an opportunity than a threat.
Many are looking to outside parties to digitize their company:
73 per cent are using or plan to use products or services from online platform providers
63 per cent are looking to bring in third-party expertise or off-the-shelf software
59 per cent are interested in partnering with an innovative start-up to bolster growth
"Canadian businesses understand the power of technology and most have been making the necessary investments to digitize their operations," says Mary Jo Fedy, national enterprise leader for KPMG in Canada. "The next challenge is ensuring they have the talent to use these new digital tools. While having the right technology is important, it's only effective if your team possesses the skills to leverage it."
Seventy per cent of employers expect they will continue to have trouble attracting the right talent in 2022, according to another report.