'Professionals continue to have leverage when it comes to negotiating for better pay, perks and benefits'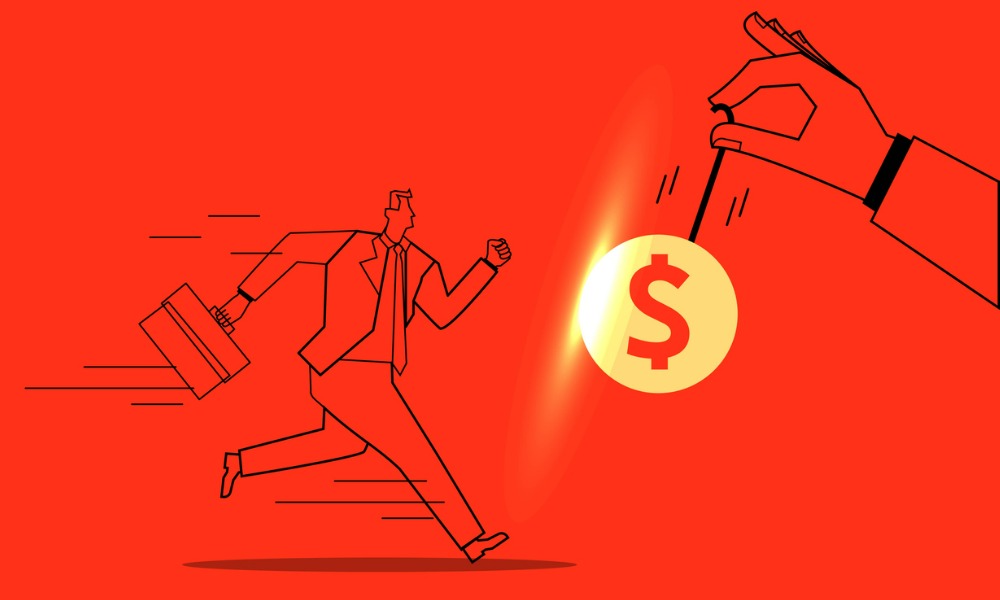 To recruit skilled professionals, 42 per cent of Canadian employers are offering higher starting salaries.
That's wise because 47 per cent of professionals are more likely to request a higher starting salary today compared to 12 months ago, according to a survey by Robert Half.
And 57 per cent feel they are in the driver's seat when it comes to negotiating pay, perks and benefits.
"The Canadian labour market remains tight, and professionals continue to have leverage when it comes to negotiating for better pay, perks and benefits," says David King, senior managing director, Robert Half Canada.
"Keeping in lockstep with current compensation trends is a critical element of recruiting and retaining skilled talent, as is providing perks and benefits that support employees' overall well-being."
Read more: Canadian employers predict highest salary increases in 2 decades
Similar results were found in a survey by Capterra, with 65 per cent hiring managers in the U.S. saying that starting salaries and wages at their organization are higher than usual, while 24 per cent say they're the same.
They say starting salaries or wages have risen, on average, by nine percent, but close to one in six (16 per cent) have gone as far as raising them by 15 per cent or more, finds the survey of 654 hiring managers in July.
Growing requests for raises
In addition, 79 per cent of managers who increased base compensation for new hires in the past year have made pay adjustments for current staff, according to the Robert Half survey of more than 500 workers in August and more than 575 hiring managers in June and July.
That's an understandable move given the fact that more than half of professionals (57 per cent) feel underpaid.
And 34 per cent plan to ask for a raise if they don't get one or the amount is lower than expected by year-end.
Similarly, 68 per cent of hiring managers say at least one of their direct reports has asked for a raise or threatened to quit their job over a pay discrepancy with a new hire in the past 12 months, according to the Capterra survey.
To better position themselves for a raise, Robert Half found workers are:
​​​​​​taking on responsibilities outside their job description (41 per cent)
acquiring new and relevant skills or certifications (27 per cent)
researching salaries and sharing discrepancies with their manager (27 per cent)
Popular perks
Further, nearly four in 10 workers (37 per cent) would consider changing employers for a 10-per-cent increase in pay, finds Robert Half.
But employers are also pushing other benefits to attract and retain talent: Nine in 10 (90 per cent) have added new perks in response to the challenging hiring market, the most common being:
mental health resources (39 per cent)
flextime (38 per cent)
wellness programs (38 per cent)