Over 158,000 personal support workers and direct support workers to benefit from extension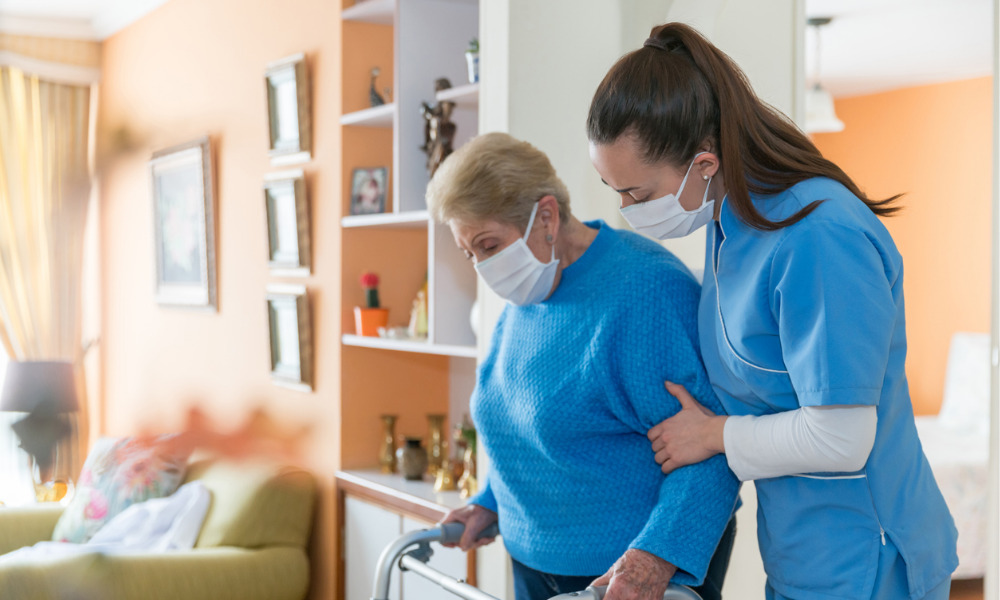 Ontario is investing an additional $373 million to further extend temporary wage enhancements for personal support workers (PSWs) and direct support workers.
The government is pushing the deadline to March 31, 2022 from Oct. 31.
"Personal support workers and direct support workers are essential in our fight against COVID-19, and we are extending these temporary wage enhancements in recognition of their dedication to protecting the health and well-being of Ontarians during the pandemic," says Christine Elliott, deputy premier and minister of health. "Our government is protecting our progress by ensuring we attract and retain these essential healthcare workers so that our province's most vulnerable patients continue to have access to the high-quality care they need."
The extension will benefit more than 158,000 workers who deliver publicly funded personal support services or direct support services in home and community care, long-term care, public hospitals and social services. The temporary wage enhancement includes:
$3 per hour for about 38,000 eligible workers in home and community care
$3 per hour for about 50,000 eligible workers in long-term care
$2 per hour for about 10,000 eligible workers in public hospitals
$3 per hour for about 60,000 eligible workers in children, community and social services providing personal direct support services to those who need assistance with the activities of daily living.
In August, Ontario extended the program until Oct. 31, 2021. It earlier pushed the end of the wage enhancement to Aug. 23, 2021.
Mixed feedback
While the announcement was welcomed by groups such as the Ontario Personal Support Workers Association and Closing the Gap Healthcare in recognizing the "critical role" played by PSWs in supporting vulnerable members of society.
However, it also faced criticism. Michael Hurley, president of the Ontario Council of Hospital Unions and first vice-president of CUPE Ontario, said more support is needed.
"[The extension is] well deserved but contributes to the demoralization of nurses and other staff whose wages are being held to one per cent while inflation surges to 4.4 per cent and for whom there is no recognition," he tweeted.
And while Home Care Ontario applauded the continued wage subsidies on Twitter, it also said, "it's time to move past temp. solutions and make this increase permanent. Must be accompanied by a $600M investment to raise wages of all #homecare staff to help more seniors age at home."
In April, Ontario said it is investing $86 million to help train up to 8,000 PSWs through private career colleges and district school boards.