Employers have a lot to consider when it comes to job classes, gender predominance and value of work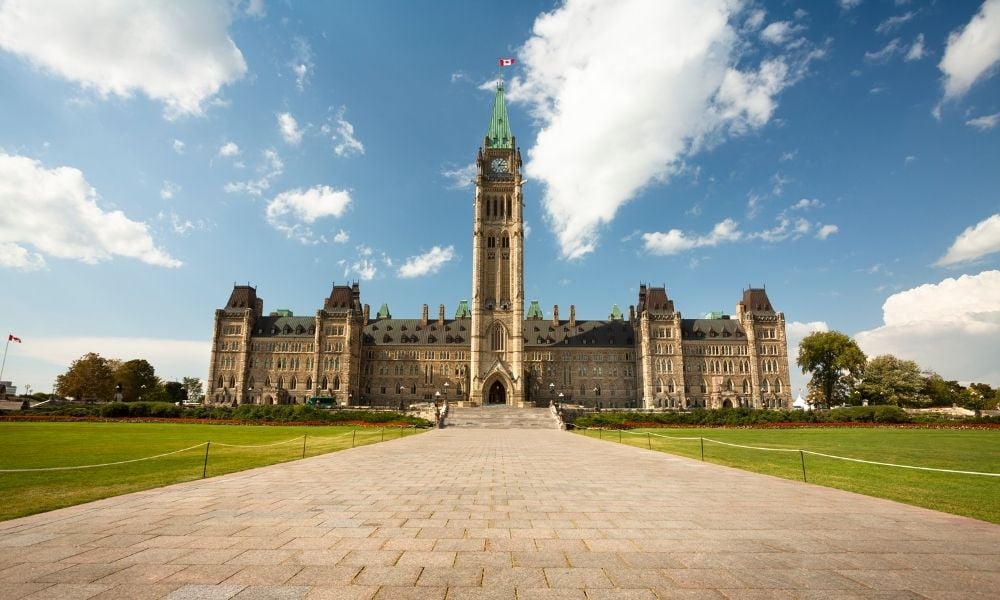 Almost three years after it was first introduced, the Pay Equity Act has finally come into force in Canada for federally regulated employers.
Looking to close the gender wage gap and ensure that workers receive equal pay for work of equal value, the act "will put into place long-term, sustainable changes that will ensure that women's work is valued and compensated fairly, now and into the future," says the government.
"The objectives of the new proactive pay equity regime are to ensure pay equity is achieved and maintained, to help address systemic gender discrimination in compensation practices and pay systems, and to contribute to reducing the gender wage gap by addressing the portion of the gap due to the undervaluation of work done by women."
In Canada, women earn 89 cents for every dollar earned by men for work of equal value, and Indigenous women, black and racialized women and women with disabilities earn even less, says Mary Cornish, principal at Cornish Justice Solutions in Toronto.
"So, this law is an important milestone in advancing gender equality."
Systemic gender discrimination in compensation is a widespread problem and federally regulated employers are no exception, she says.
"They have been underpaying women's work for many years while getting the advantage of all the excellent skills which those doing women's work bring to their work. Time is up and women are entitled now to be paid without any gender penalty."
HR to take charge
While directed only at federally regulated employers, this adds up to 415,000 employees in the public sector (including the Canadian Armed Forces and the RCMP) and 888,200 in the private sector (with major portions of the transportation industry, banks, telecommunications and broadcasting, and all federal Crown corporations). So, a lot of employers will have a lot of work to do, say experts.
"Really, a lot of organizations just have never created a pay equity plan before," says Cynthia MacFarlane, principal of career consulting at Mercer in Ottawa.
"There's always been pay equity legislation. It was there if you were federally regulated, but it was complaint based and it wasn't actively managed the way Quebec and Ontario have for so long. So, for many organizations, this will be the very first time they've ever done a pay equity exercise, so they're going to discover situations that they just didn't know were there."
And HR will most likely be leading the way, she says.
"They're the ones who would have all the compensation-related information, because you're going to have to access info on cash compensation, benefits, pension or retirement arrangement… It's not just base salary, it's all compensation. And so, yes, I could see [HR] leading it in most cases, having the CHRO or VP of HR be a key sponsor of this kind of project."
Much-needed change
Despite having the right to pay equity protected under the Canadian Human Rights Act (CHRA) for over 40 years, many women continue to be underpaid relative to men. Additionally, ensuring that pay equity as a human right is respected is difficult when using the existing complaint-based system, says the federal government.
"Time is up and women are entitled now to be paid without any gender penalty."
"In some cases, women are simply not aware that they are being underpaid compared to men doing work of equal value or that their work is undervalued. In other cases, they are afraid or discouraged by the idea of launching a human rights complaint against their employer. This process can be daunting, administratively burdensome and resource-intensive for all parties involved."
Plus, the new law provides independent oversight and enforcement through the first pay equity commissioner who will have the necessary resources to carry out her mandate, says Sharon DeSousa, national executive vice president at the Public Service Alliance of Canada in Ottawa.
"It also sets out timelines for compulsory reviews. And it requires employers to set aside funds to eliminate any wage gaps. And these are very, very important steps, whereas in the past, women and their unions in federal sector had to file their own pay equity complaints with the Canadian Human Rights Commission, which resulted in very expensive and long legal battles. And it forced the employers to provide equal pay for work of equal value. But what it did, it left behind non-unionized women with no realistic way to have their pay equity concerns addressed."
As of Aug. 31, 2021, employers with 10 or more federally regulated employees will be required to:
establish a pay equity plan (within three years) that examines any differences in compensation between positions of equal value that are mostly held by women and those mostly held by men
eliminate differences in compensation identified in the plan (within three to five years)
revise and update the pay equity plan at a minimum of every five years to ensure that no gaps have been reintroduced and to close them if they have.
Forming a committee
The act requires most federally regulated employers to form a pay equity committee responsible for developing a pay equity plan that will identify pay equity gaps that exist between predominantly male and female job classes of equal value, and determine any increases in compensation owed to employees in those female job classes that the employer must pay to close those gaps.
Once the plan is developed and posted, these employers must form a committee within five years to ensure that pay equity was maintained and update that plan.
Employers must include someone from every employee group on the committee, plus at least one from each unionized group, says MacFarlane.
"[The government] doesn't really say much more about what they have to do, except that you have to consult with the committee at every step of the way. So, we firmly believe you've got to spend some time upfront training the people on the committee as to what your responsibilities are, what steps are going to be involved."
All of the employee representatives on the committee must make their decisions through consensus, she says.
"They have one vote, so that's going to require a lot of discussion amongst them as well. So [employers] need to understand a lot of education of the committee members is going to be required up front."
One challenge is that there are no geographical distinctions, so a larger employer spread across more than one province will have to put together a committee despite the distances, says Tim Lawson, a partner at McCarthy Tétrault in Toronto.
Plus, employers must ensure that there's male-female parity on the committee, he says. "That's different than most other pay equity statutes."
There's a lot of work to do, at least initially, to develop the comparison methods to go through the whole process the first time, says Lawson.
"When you're putting on union reps and you've got multiple unions… [it] not only gets to be cumbersome but it also gets to be political too."
Steps to pay equity
The first step in establishing a pay equity plan is to identify the job classes found within the workplace, according to the act. Next, the employer or pay equity committee must determine the gender predominance (meaning female- or male-predominant, or gender neutral) of each of those job classes.
Then, the employer must determine the value of work and calculate the compensation associated with each gender-predominant job class.
Next, the employer must compare the compensation associated with female- and male-predominant job classes of similar value to determine which female-predominant job classes require an increase in compensation. After comparing compensation, the employer sets out when the increases in compensation are due.
Finally, the employer or pay equity committee must post a draft pay equity plan and allow employees to provide comments on the draft plan.
A lot of employers looking into pay equity in the provinces thought their pay practices were compliant with the applicable legislation, says Daniel Wong, partner at WeirFoulds in Toronto, "and it was only [when] going through the process did they realize that they weren't or that they weren't as compliant as they thought."
"I suspect that many private sector, federally regulated employers may find themselves having to do a little bit of work or [will find] that in going through this process, they may not currently be achieving pay equity as that term is defined and contemplated in the federal pay equity legislation."
As a result, employers should take advantage of the three-year period to comply and start as soon as possible, "because, in all likelihood, there's probably something that will be revealed through this process that the employer will be required to address," he says.
"For many organizations, this will be the very first time they've ever done a pay equity exercise."
Many employers, for the purposes of compensation practices and issues, generally aren't required to look at their job classes or their workforce and their compensation levels, through the framework and lens that pay equity will require them to, says Wong.
"I'd be surprised if there are that many employers who have actually spent the time to do a quantitative analysis in a form such as the one that is required through pay equity, and a gender-neutral comparison too."
Classification challenges
A lot of employers confuse compensation planning with equity planning, so they may think their whole compensation matrix is fair and doesn't have any bias built into it, says Lawson.
"[But] pay equity, whether it's provincial or federal, changes that lens, because you have to look at your workplace with the view of job classes, and it can have a real impact upon all the compensation structuring that has been in place for many years that may be very orderly and very neutral."
There's a real mindset change that has to take place, he says.
"There's now two components to compensation. One is compensation principles, generally about who gets paid what and how they get paid; and then [two is] applying those equity principles and saying, 'OK, how does that impact upon what we'd understood to be our compensation structure, which we've engaged consultants and experts to help develop for us?'"
While the criteria around the female and male job classes align with the provincial equity acts, the one odd thing about the federal regulation is around gender predominance, says Lawson. Usually if 60 per cent of the people in a job class are female, then that's considered to be a female job class, and the same is true if it's 60 per cent males, it's considered a male job class.
"But the statute has this provision that says it may not be just the percentages, because if that job class historically is gender predominant or commonly associated with women — sort of like 'occupational stereotyping' is the wording they use in the statute — then you have to consider that job class to be a female job class," he says.
For example, if there's a group of administrative assistants where half are male, it could be considered a female job class if historically that job class title is commonly associated with women, says Lawson. "The committee has to make that determination."
The act also requires that employers take all the compensation inputs and turn those into an hourly rate. Even executives aren't immune from this, as their pay, compensation, benefits and incentives have to be distilled down to an hourly rate for comparability purposes, he says. "This statute defines compensation broadly."
Employers will have to find one common way to evaluate all of their jobs. But many organizations have different job evaluation plans in place for different groups, and most don't include executive compensation, says MacFarlane.
"We see that as one of the biggest challenges — employers either have to take one of the job evaluation systems that they have today and make it apply to all of the jobs, so expand it, or they might decide 'Let's get a new one and start from scratch and apply a new consistent approach to all of our jobs,'" she says.
"It's a significant amount of work. And if you've got different bargaining agents in your organization, they'll have to agree as well."
Looking at the issue of gender predominance may also be tricky if there is unequal gender proportion at an organization; for example, there might be lot of male-dominated jobs that are higher paid than the female-dominated jobs, says MacFarlane.
"That, of course, is what the legislation wants to find out. And now you've got to close that gap."
An employer might also find it doesn't have male-dominated jobs to compare to, so the act talks about using proxy groups from a similar organization, she says.
"You have to look at your workplace with the view of job classes, and it can have a real impact upon all the compensation structuring."
"That's a whole other set of difficulties to tackle to try and get very confidential salary data from another organization, which may very well be a competitor."
Confidentiality concerns
The requirement to post or make available compensation levels could be a potential challenge as that type of information is otherwise confidential and not openly shared, says Wong.
"The reality, though, is that it is somewhat of an open playing field, because that requirement applies to all other similarly situated or at least federally regulated private sector employers with 10 or more employees — everyone's in the same boat, so to speak."
On that note, a big ship builder on the east coast that's federally regulated recently asked if there was any way it could exclude the disclosure of the incentive compensation paid to executives because the pay equity committee is made up of union members, says Lawson.
"The answer is no, there doesn't appear to be any avenue for what I would call additional confidentiality, outside of the requirement that those on the committee have to treat the information with confidentiality," he says, and they will be asked to sign a non-disclosure agreement.
Some employers also have special deals that aren't revealed to everybody in the company, but technically speaking, that information (because it's all compensation rather than just salary) has to be reported to the committee to determine the distillation of the hourly rate for every job class, says Lawson.
"That's a hard one, I think, for companies to get their handle around, particularly at the senior level."
There are ways that confidentiality can be maintained, says DeSousa.
"It's a question of what mechanisms the employer puts in place. But there has to be transparency as well — it's a very delicate balance. However, at the end of the day, our goal is to ensure that we have gender parity when it comes to wages, and we really want to advance gender equality. So there's ways to go around it and to deal with it. But there has to be that transparency there, and accountability for employers."
That accountability includes fines of $30,000 to $50,000 for non-compliance. But it's important to have that enforcement because if you look, for example, at the Employment Equity Act, it really has no accountability, she says.
"As such, we've seen years go by where there's been no advancement through employment equity because it hasn't been a priority, and there's a lack of accountability. So, the enforcement piece is very pinnacle for compliance in ensuring employers meet their requirements."
Despite this victory with the new Pay Equity Act, the work is not done when it comes to advancing equity in the workplace, says DeSousa.
"The next piece that we're working on is the long-needed review of the Employment Equity Act, which seeks to proactively eliminate barriers for equity seeking groups, including women in federally regulated workplaces."