Organization of 10,000 people 'can save up to $60 million by improving its recognition practices'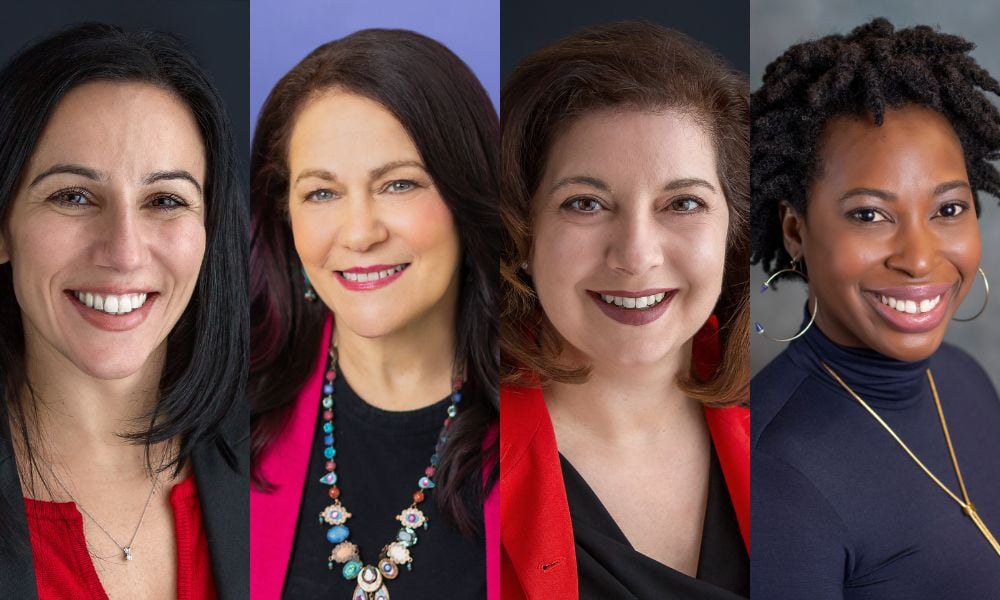 About a year ago, the Canadian Automobile Association (CAA) decided to link its recognition efforts to employee wellbeing.
The results were impressive, according to Mara Notarfonzo, vice-president of total rewards.
"We [now] get roughly something like 30,000 recognitions a year. It's a pretty established program where prior to us launching this program, we were lucky that we got 400 recognitions a year."
With the wellness application, people who do physical, mental or financial activities, employee accrue points to achieve a badge, she says.
"Once you achieve a badge, we provide recognition points, which are basically monitoring points for redemption. And, once we did that, we saw a huge increase in the adoption."
Also impressive: the Workhuman program has proved a boon for retention, according to Notarfonzo, as those who use the program have 50 per cent less turnover than those who don't.
Linking recognition to retention
CAA's experience is backed by a new study, done by Gallup and Workhuman, headquartered in Dublin and Framingham, Mass., that found when employees are recognized at work, they are 10 times as likely to strongly agree that they belong in an organization.
"Employees who lack a strong sense of belonging are 12 times as likely to be disengaged, and five times as likely to be looking for another job," says Meisha-ann Martin, senior director, people analytics and research, at Workhuman in Austin, Texas.
The study, Amplifying Wellbeing at Work and Beyond Through the Power of Recognition, heard from 7,636 employed adults in the U.S. and 5,551 employed adults in the U.K., France, Germany, Netherlands, Ireland, Switzerland, Belgium, Denmark, Finland, Norway and Sweden and was conducted in February.
An organization of 10,000 people can also save up to $60 million by improving its recognition practices, says Martin.
"When you [put] performance and wellbeing into the mix, low wellbeing and the effect that it has on performance can cost an organization $20 million for every 10,000 workers so it works both ways."
In addition, employees are up to 90 per cent less likely to report being burned out at work, found the survey.
"If you use recognition to improve wellbeing, performance improves, and people also are more likely to stay, so you get that nice, combined ROI there," she says.
Not a one-dimensional effort
Appreciation is not a "one-dimensional" effort, says a workplace expert, and employers would do well to recognize that its positive effect can be widespread.
"It's not just that physical side of wellbeing, it's all the other aspects of the emotional side; it's about a life well-lived and feeling fulfilled. Every time someone recognizes you, it's a pat on back, instead of looking over your shoulder all the time," says Debra Corey, chief pay-it-forward officer at DebCo HR, a consultancy in London.
For leaders, employing liberal doses of positive recognition can help that worker to thrive in their work, she says.
"If you don't give them feedback through recognition, they're just going to bump into walls all the time, and they're going to get frustrated, and they're not going to be their best selves. Recognition is such an easy way to really set your people up for success for the business and to feel good about what they're doing. Especially in a hybrid world, where you can't see the person all the time, it's even more important to show appreciation and recognition. It's like 'Even though I might not have seen you in weeks and months, I still see you.'"
As the holiday season draws nearer, leaders might want to consider sending gifts to employees to show their appreciation.
Big part of culture
For the HR department at a CAA subsidiary, Echelon Insurance, employing these appreciation technologies have become more important in the virtual world of work.
"You can't just walk up and provide someone a handwritten note any longer so having a tool to enable the recognition is fantastic," says Carla Spina, vice-president human resources.
"At our various meetings with the business, we promote it, we encourage it, we try to reinforce it by role-modelling the behaviour."
Programs like these won't be as successful without buy-in from senior leaders, she says.
"We were just at a recruitment event, and maybe five minutes after we left, I had an email: 'Carla, can I get the names of the people who are at this event?' because Jay Woo, our CEO, wants to send out an applause because he wants to recognize those who are participating, and he knows the power that it has — so it came from the top."
"HR is enabling the business but it's really important that the business recognizes and sees the benefits it has over the associates as well," says Spina.
Don't forget to practice diversity in handing out plaudits, says another recognition firm CEO.
Be specific in praise
For Martin, it's key to not just say a generic thanks but "take a moment to be really specific about what it is you're appreciating, and the impact of the action that you're appreciating."
"Not only 'thank you' for doing this particular thing but because you did this thing, this other great thing happened, and when people take that time to be specific, the message is more likely to ring authentic, which is another pillar that we found contributed to a positive appreciation experience," she says.
For leaders, it's vital to find out what specific recognition is most valued by each direct report, says Corey, such as e-cards for some or allowing another employee to make a presentation at a meeting.
"The key is getting to know your people and know what it is that makes them tick and what would make them feel appreciated it and then align it with their contribution so if they've done something really big, make sure that what you do, does that."
Strategic role for HR
HR can properly channel appreciation efforts into solving business problems, according to Martin.
"For business units that are driving towards safety goals, reinforcing the use of recognition to positively reinforce strong safety behaviours and create psychological safety where people can speak up about safety concerns before it becomes an incident."
"I would say for HR, become familiar with all the things that appreciation, recognition can do for the business, and then use that knowledge to share it as a way to solve problems for the business," she says.