Ontario's Ministry of Education launches investigation into incident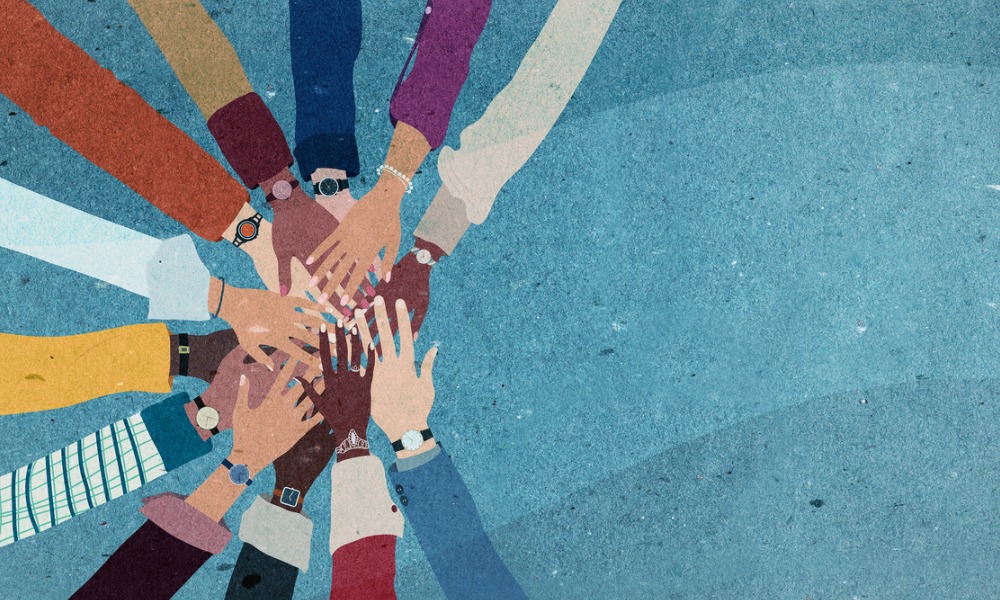 Ontario's Ministry of Education has launched an investigation into an anti-racism trainer who was accused of publicly disparaging a school principal who took his own life earlier this month.
Richard Bilkszto, at age 60, committed suicide on July 13, according to the National Post.
That happened a couple of months after Bilkszto filed a lawsuit against the Toronto District School Board (TDSB). In the suit, Bilkszto claimed that the board failed to protect him, and even retaliated against him, when he was said to have been humiliated in front of colleagues by Kike Ojo-Thompson, founder and CEO of a diversity consultancy group KOJO Institute.
Anti-Black racism sessions
The Bilkszto incident happened in 2021, when Ojo-Thompson facilitated anti-Black racism sessions for the board.
During that session, Ojo-Thompson is said to have claimed that Black people's experience of racism in Canada was worse than in the U.S., citing Canada's failure to reckon its anti-Black history, its continued celebration of the monarchy, and her own experience living in the United States, according to the National Post.
Bilkszto, however, allegedly pushed back and made reference to Canada's access to health-care and public education. It would be "an incredible disservice to our learners," to say Canada was just as bad as the U.S., he said, according to the lawsuit.
To this, Ojo-Thompson apparently responded: "We are here to talk about anti-Black racism, but you in your whiteness think that you can tell me what's really going on for Black people?"
Bilkszto is said to have maintained Canada was a more just society, while acknowledging its anti-Black racism, according to the report, citing the lawsuit. Another KOJO Institute consultant then allegedly stepped in and said the session was not a place to be an apologist for either country.
However, the lawsuit alleges that Ojo-Thompson brought up the exchange as an example of the ways white supremacy is upheld through resistance.
Previously, the City of Markham in Ontario placed an HR executive on leave for using the N-word during a presentation to more than 100 students.
Welcome investigation into anti-racism training
Ojo-Thompson, meanwhile, welcomed the education ministry's investigation.
Noting that Bilkszto's death "is a tragedy" and offering condolences, Ojo-Thompson said that she will cooperate fully with the investigation, in a blog post on the KOJO Institute website.
She however, claimed that Bilkszto's claims about the anti-Black racism workshop are "false".
"This incident is being weaponized to discredit and suppress the work of everyone committed to diversity, equity, and inclusion," she said.
"While the coverage by right-wing media of this controversy is disappointing and led to our organization and team members receiving threats and vitriol online, we will not be deterred from our work in building a better society for everyone."
Ojo-Thompson also noted that KOJO was not part of the WSIB insurance claim adjudication that ruled in favour of Bilkszto's claim for compensation in 2021 against the TDSB, and that neither TDSB representatives nor WSIB adjudicators ever contacted any members of the KOJO team about the claims being made about their work.
"It is puzzling that a government agency with adjudicating authority would not consult all named parties to a dispute," said Ojo-Thompson.
Complaints, retaliation alleged by principal
After the 2021 incident, Bilkszto complained to supervisors that the exchanges at the training sessions amounted to workplace harassment, according to the lawsuit.
He started a sick leave shortly after the training sessions and was diagnosed with anxiety secondary to a workplace event, reported the Canadian Press. A Workplace Safety and Insurance Board case manager accepted his claim of work-related stress and granted loss-of-employment benefits covering about seven weeks.
The case manager found that he was fit to return to work in July 2021, citing a copy of the WSIB decision provided by his lawyer.
However, Bilkszto claimed in the lawsuit that when he was cleared for work, TDSB "failed or otherwise refused" to reinstate him as principal of an adult learning centre, where he had taught on contract since September 2020, according to the report published in the National Post.
Instead, the board revoked a separate contract that had been set to start in March.
After his experience with the board's "equity agenda," the statement says Bilkszto started advocating for a more "equality-focused" approach, according to the report.
Just 40 per cent of Canadian companies report having a DEI policy, according to an Express Employment Professionals study released in mid-2022.